Tiger Woods, 5 Other Celebrities Arrested For DUI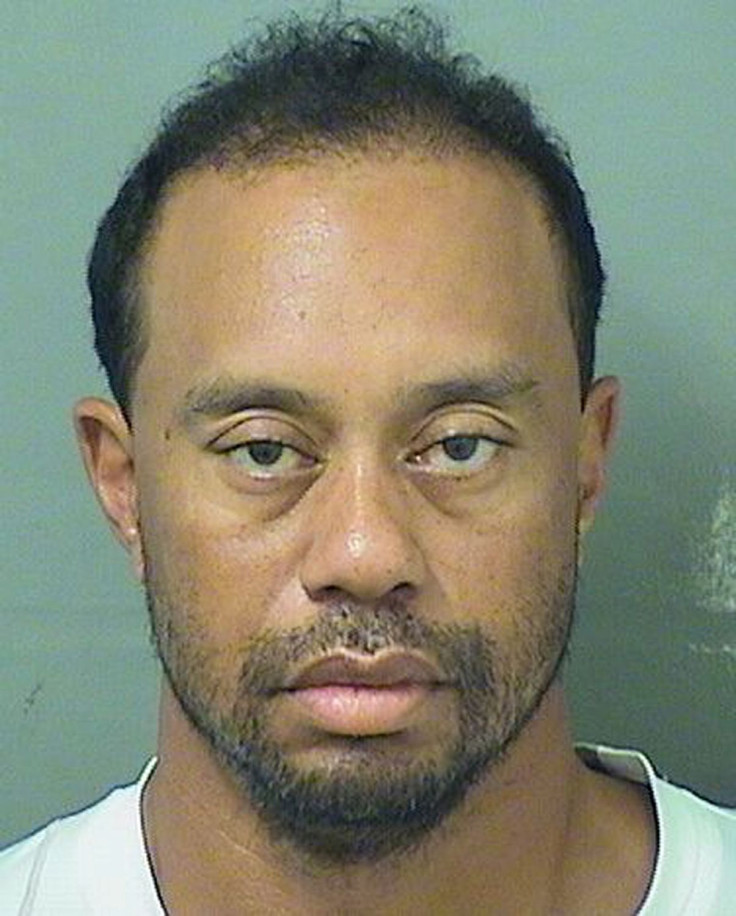 On Monday, Tiger Woods joined the long list of celebrities to be arrested on a driving under influence (DUI) charge. The golfer was taken into custody about 10 miles from his home in Jupiter, Florida.
Following the arrest, Woods was taken to Palm Beach County and released a few hours later. After the release, Woods released a statement saying he was not under influence, but an "unexpected reaction" to his prescribed medication affected him.
Read: Drake Bell Served Less Than 48 Hours For His Second DUI Arrest
"I understand the severity of what I did and I take full responsibility for my actions," Woods said. "I want the public to know that alcohol was not involved. What happened was an unexpected reaction to prescribed medications. I didn't realize the mix of medications had affected me so strongly. "
"I would like to apologize with all my heart to my family, friends and the fans. I expect more from myself too. I will do everything in my power to ensure this never happens again. I fully cooperated with law enforcement, and I would like to personally thank the representatives of the Jupiter Police Department and the Palm Beach County Sheriff's office for their professionalism," the 41-year-old added.
Here are some celebrities who were also arrested on a DUI charge:
Justin Bieber
In January 2014, the Canadian singer was charged with drunk driving, resisting arrest and driving without a valid licence in Miami Beach, Florida. He was 19 years old at the time. Bieber agreed to donate $50,000 to a youth charity as a part of plea deal and the DUI charge was dropped in exchange of attending a program that taught about the impact of drunken driving on victims.
Lindsay Lohan
The "Mean Girls" star was arrested twice in 2007 — Beverly Hills in May and Santa Monica in July — for DUI of alcohol and cocaine. In August that year, she pleaded guilty and was handed down one-day jail term and 10 days of community service and three years' probation.
Michelle Rodriguez
The famed actress of "The Fast And The Furious" movie series was arrested in December 2005 in Hawaii, on a DUI charge. At the time she was filming popular show "Lost." A judge at Kaneohe District Court in Oahu, offered Rodriguez a choice between 240 hours of community service or five days in jail. Rodriguez, who was 27-year-old at the time, chose the jail sentence time. She also had to pay a $500 fine.
Khloé Kardashian
The "Keeping Up With The Kardashians" star was arrested on a DUI charge in March 2007 in Los Angeles. In July 2008, Kardashian turned herself in to serve jail sentence for violating probation. She was released from the jail within three hours due to overcrowding.
Kiefer Sutherland
The British born Canadian actor served a 48-day jail term for DUI in Los Angeles, California, in December 2007. He was also sentenced to five years' probation and required to complete an 18-months long alcohol education program. Sutherland was also ordered to attend weekly alcohol sessions for six months.
© Copyright IBTimes 2023. All rights reserved.
FOLLOW MORE IBT NEWS ON THE BELOW CHANNELS