Timberlake, Boardwalk Empire Win at Creative Emmys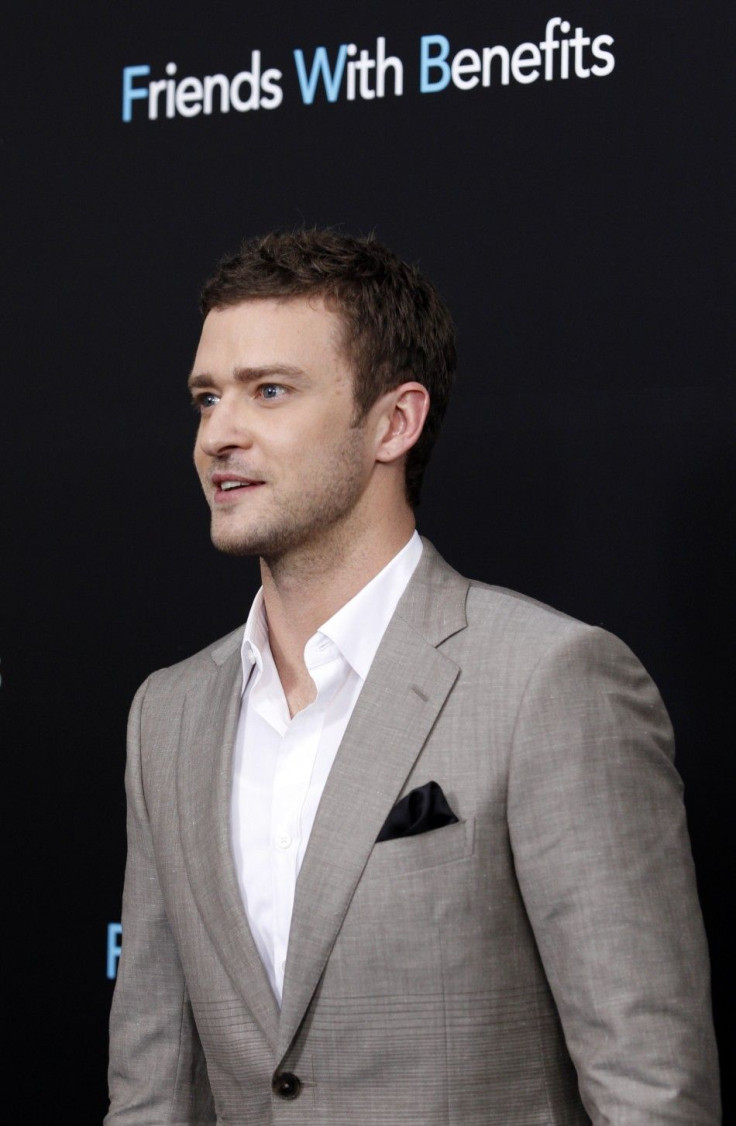 Singer Justin Timberlake took home two more Emmys on Saturday in his burgeoning career as a comedic actor, while Gwyneth Paltrow added a television honor to a life spent mostly in the movies.
The 30-year-old, who started out as a pop singer, already has two Emmys for his previous work on Saturday Night Live.
Timberlake was not on hand to collect his trophies, which were handed out in the creative arts portion of the PrimeTime Emmy Awards.
Timberlake won the guest comedy actor Emmy for hosting the season finale of Saturday Night Live in May, and shared another for co-writing the original song in his opening musical monologue for the sketch show.
HBO's prohibition era series Boardwalk Empire and 1930s drama Mildred Pierce both got off to a good start in their bid for next week's main Emmy awards. Boardwalk Empire walked off with a leading seven Emmys on Saturday, while Mildred Pierce, starring Kate Winslet, won three.
Some 76 awards were announced in categories ranging from costumes and picture editing to reality host ahead of the main acting, comedy and drama series awards ceremony on September 18.
Paltrow, better known for drama, added a guest actress Emmy to her Shakespeare in Love Oscar for playing sexy substitute teacher Holly Holliday in the hit Fox musical comedy Glee.
Paltrow, who beat Tina Fey (Saturday Night Live) and nine-time Emmy veteran Cloris Leachman (Raising Hope), explained earlier this week that she could not attend Saturday's ceremony in Los Angeles.
But critical darling Mad Men came away empty-handed on Saturday in what could bode ill for its chances next week of winning best drama series for the fourth consecutive year.
GOVERNOR'S AWARD
John Walsh, host of the long-running crime show America's Most Wanted, was given the Television Academy's Governor's Award for his contribution to society through television, winning a standing ovation from the audience.
Television Academy chairman John Shaffner thanked Walsh for making the world a better place through television, noting that his show has helped police capture 1,500 fugitives and find 50 missing children since 1988.
America's Most Wanted was canceled by Fox as regular series earlier this year but will get a new lease on life on the Lifetime cable network.
On the drama side, Paul McCrane of Harry's Law was a surprise winner for best guest actor -- a category in which Michael J. Fox's quirky lawyer in The Good Wife was considered the favorite.
Loretta Devine took home her first Emmy for her guest actress role in hospital drama Grey's Anatomy. Devine told reporters backstage, I am over the moon. I just was not expecting it.
There were no surprises, however, for the best reality show host, which was won for the fourth time in four years by Jeff Probst of Survivor. Probst said, As we have seen tonight, the people in front of the cameras are nothing without the people behind the cameras.
Alaskan crab fishing show Deadliest Catch was a popular best reality program winner and also won three other technical awards.
Other notable winners included So You Think You Can Dance choreographers Mia Michaels and hip hop duo Tabitha and Napoleon D'umo, while the Kennedy Center Honors beat Lady Gaga's Monster Ball concert as the best variety, music or comedy special.
© Copyright Thomson Reuters 2023. All rights reserved.