Tom Brady Can't Focus On Gisele Bundchen, Family While Playing Football: Psychotherapist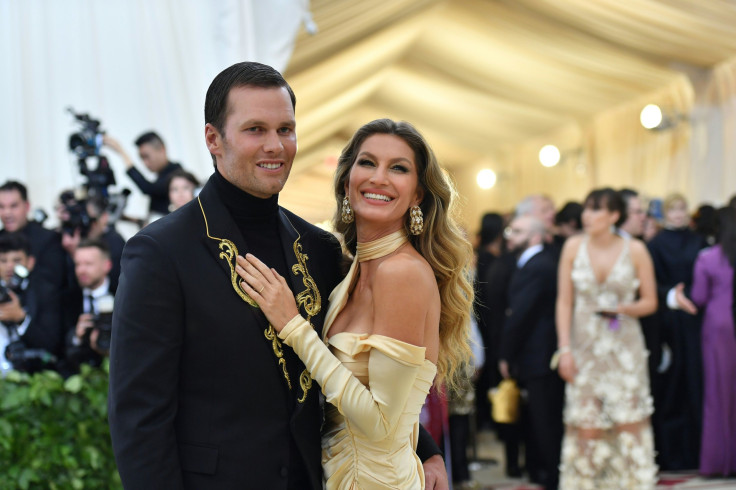 KEY POINTS
A psychotherapist said Gisele Bundchen probably wanted her husband, Tom Brady, to focus on their family
Robi Ludwig believed that Brady only focuses on himself when he plays football, which eventually became a problem
The expert added that it's not uncommon to have ambivalent feelings when deciding whether or not to invest in a relationship
Tom Brady and Gisele Bundchen's marital crisis could be due to his career, according to a psychotherapist.
Brady, 45, and Bundchen, 42, are reportedly going through a marital crisis and have been living separately in Florida. Robi Ludwig, a nationally known psychotherapist and award-winning reporter, weighed in on the celebrity couple's current status.
"My sense is Gisele wants Tom to focus on her and the family in a way that he can't while working as a professional football player," Ludwig told Fox News Digital. "When Tom is playing football, he's all in. The focus has to be primarily on himself, which is a problem. Does Gisele think Tom is self-centered and selfish? I suppose we'll find out."
"I would imagine Gisele wants her feelings, wishes and goals to matter, in addition to her husband's. All relationships have conflicts. It's how these conflicts are handled that determines the quality of the relationship," she added.
International Business Times could not independently verify Ludwig's claims.
In an episode of Brady's "Let's Go" podcast in October, he acknowledged the sacrifices the former supermodel did for their family. The Tampa Bay Buccaneers quarterback said the Victoria's Secret Angel "held down the house for a long time now."
"And I think [there are] things that she wants to accomplish. You know, she hasn't worked as much in the last 10, 12 years just raising our family and kind of committing to being in a life in Boston and then moving to Florida [following his March 2020 trade]," the NFL champion said.
In February, Brady announced his retirement. But six weeks later, he decided to un-retire since he still felt he belonged to the field. His decision was reportedly the reason for their epic fights that prompted the former supermodel to leave their home in Florida last month.
It seemed that Bundchen had reached a point where she also wanted to accomplish something for herself after letting her own career stall for over a decade. In an interview with Elle magazine for its October issue, she said she's done supporting her husband and has a lot of things to do in line with her purpose.
"I've done my part, which is [to] be there for [Tom]," Bundchen told the outlet. "I moved to Boston, and I focused on creating a cocoon and a loving environment for my children to grow up in and to be there supporting him and his dreams."
She added that she's happy seeing her kids succeed and witnessing Brady fulfilled in his career. So it was time for herself.
"At this point in my life, I feel like I've done a good job on that," she continued, referring to her family. "I have a huge list of things that I have to do, that I want to do. At 42, I feel more connected with my purpose."
"It is not uncommon to have ambivalent feelings when deciding whether or not to invest in a long-term relationship," Ludwig said about the couple's marital crisis. "It's not something people like to talk about because it conflicts with our cultural notion of true love and what true love looks like. Carefully evaluating who your partner is is an important piece of the commitment process."
Brady and Bundchen share two children, Benjamin, 12, and Vivian, 9. He is also a dad to Jack, 15, whom he shares with his ex, Bridget Moynahan.
The expert noted that Brady and Bundchen's relationship had a rocky start because they just started dating when months later Moynahan announced she was pregnant with his baby. The model admitted she had doubts about their relationship, and she didn't know what to do. In the end, she chose to stay with Brady in what Ludwig said was "an unpredictable and potentially toxic situation."
Looking back at how their relationship started, the psychotherapist said, "It would almost be impossible for it [their relationship] not to be rocky given what his circumstances were."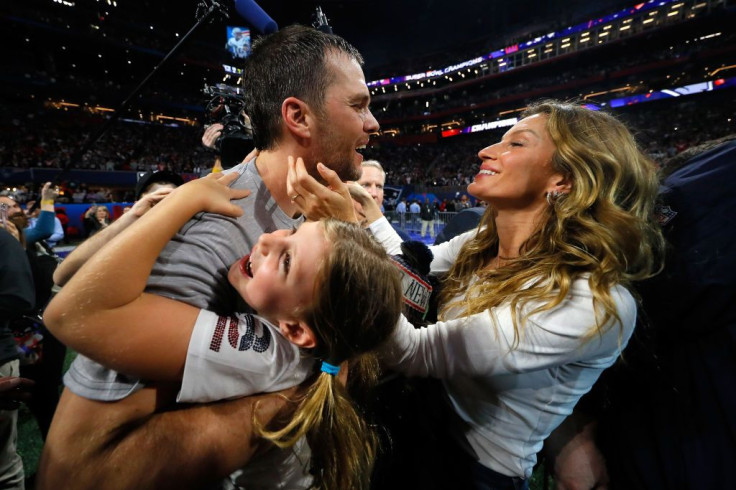 © Copyright IBTimes 2023. All rights reserved.