Tom Brady, Gisele Bündchen Doing 'An Amazing Job' Co-Parenting Kids After Divorce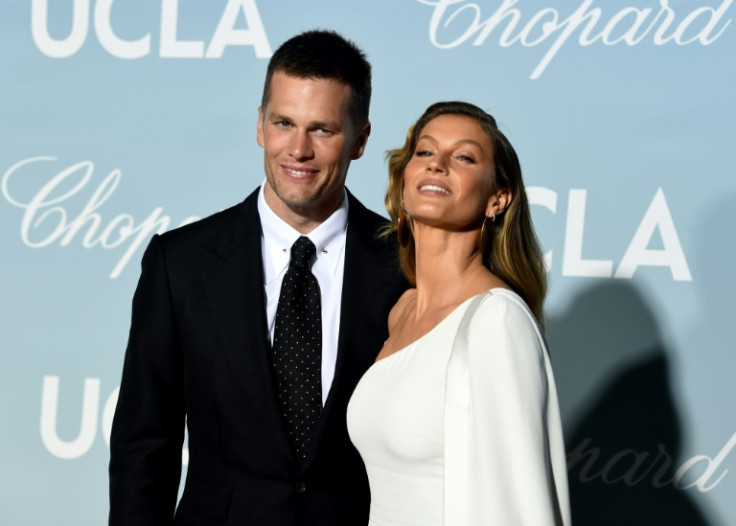 KEY POINTS
Tom Brady said having kids is a "big undertaking" and shouldn't be taken lightly
Brady revealed the life lessons he hopes to teach his children
Gisele Bündchen said she and her ex-husband are "a team" when it comes to co-parenting
Tom Brady is getting candid about co-parenting with his ex-wife Gisele Bundchen following their divorce.
The former NFL superstar, 45, shared in a new interview with Entertainment Tonight that he believes he and the Brazilian supermodel are doing "an amazing job" co-parenting their two children — son Benjamin, 13, and daughter Vivian, 10 — since they finalized their divorce in October 2022.
"I think for me, when you decide to have children, that's a big undertaking, and I don't think you take it lightly. And I think these kids that come up under your roof, you want to provide them with values, so that when they move forward in their life, they have a real solid base and foundation," Brady, who also shares 15-year-old son Jack with ex Bridget Moynahan, told ET. "And I think myself and their mom have done an amazing job of providing that, and I think that we're just gonna keep doing it."
He continued, "We're never a finished product. The kids aren't finished products. At the end of the day, we're learning along with them. And all you can do is the best you can do with the opportunities that you have, and the challenges you have, and we all have unique challenges to our life that we deal with."
Bündchen also had nothing but positive things to say about her co-parenting relationship with Brady.
The supermodel recently told Vanity Fair for the magazine's April 2023 cover story that their kids are their top priority and that she and her ex-husband are "a team."
"We're not playing against each other," she said. "We are a team, and that's beautiful."
During his interview with ET, Brady also opened up about his experience as a father, noting that there is no one guidebook to parenting and to life.
The seven-time Super Bowl champion acknowledged that he does not know "how to say always the appropriate thing or the right thing" but revealed that he shares his own experiences with his kids and does his best to teach them the life lessons he's learned through the years.
Brady shared that he also tells his kids to "go out there and do well in the community, respect everyone, respect others. Go out there and make a contribution and find something you love to do. Bring a positive attitude."
The former quarterback recognized that there will always be ups and downs but that these will end up becoming one's most defining moments in life.
"We're all gonna fail. We're all gonna have adversities in life, and I think you're defined a lot by your adversities because those are the things in the end that challenge you to grow the most," he said of the wisdom he hopes to impart to his children.
He added, "I mean, life has its ups and downs, professionally, and there's (sic) different things that happen in your life personally, and you just gotta continue to understand them emotionally, intellectually, and then as you move forward, try not to make the same mistakes. And just try to keep growing and become a better person by all your different actions."
Brady retired from football in February. He first announced that he was quitting the sport in February 2022, but he returned to the NFL six weeks later and played one final season with the Tampa Bay Buccaneers.
Since retiring, Brady has been spending time with his children and the two kittens he got for his daughter Vivian. He even gushed over their new family members.
"Well, I think it's actually very cute, I never imagined myself having cats, but then I had a little daughter who fell in love with these baby kittens when we were in Tampa last year," he told ET. "...we've had these amazing little creatures come into our life."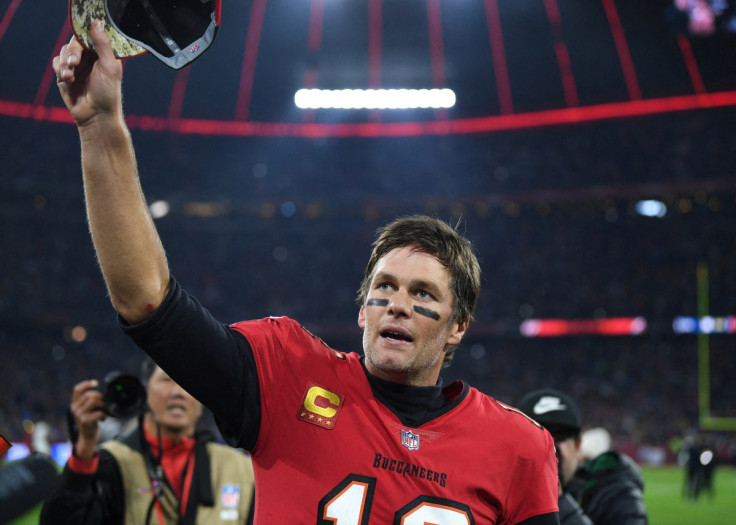 © Copyright IBTimes 2023. All rights reserved.