Tony Hawk Death Hoax: Fake News, Twitter Posts Claimed Pro Skater Died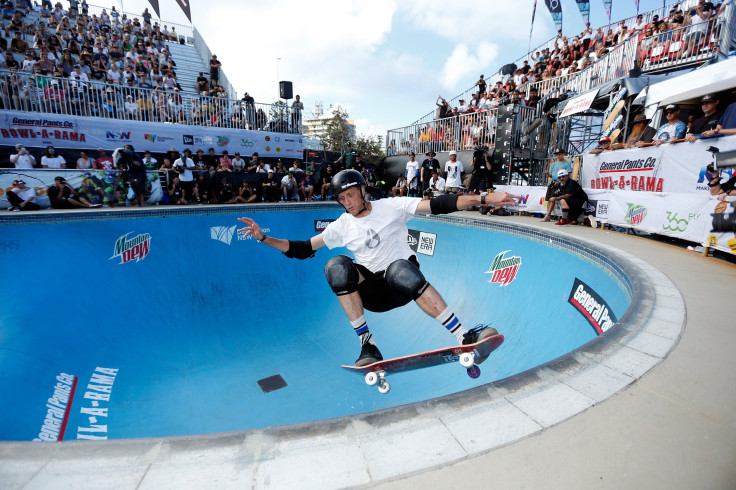 UPDATE: 10:47 a.m. EST — Tony Hawk confirmed on Twitter Thursday that online rumors of his death were a hoax. "I'm still alive," Hawk said of the hoax that began around midnight and was spread through a fake news site.
The 48-year-old added that he was still riding his skateboard and raising his kids, before declaring that 2016, a year in which many celebrities died, wouldn't claim him, as well.
Original story — In what's become an odd rite of passage of sorts for celebrities, legendary skateboarder Tony Hawk appears to have been the subject of a death hoax Thursday morning. His name was trending on Twitter after the hoax took off, with users posting things like "RIP Tony Hawk" and others pointing out the news seemed to be untrue.
As with most viral things on the internet, it's difficult to peg exactly where this news started. A Twitter user with the handle @lil_beantay posted "RIP TONY HAWK" just after midnight EST Thursday. Others seemingly followed. An account with the handle @FOX5LIVE, which looks like a local Fox News affiliate, tweeted a story claiming "Famous Skateboarder Tony Hawk has been found dead in his house due to an opiate overdose." That was just after 8 a.m. EST. That account is not a real news site, however, calling itself a "parody" in its Twitter bio. The link was also posted to tmzlivenews.com, which is not a real news site.
The user who seemingly originated the death hoax, or played a role in getting it started, later posted that it was fake. In a series of tweets, the account @lil_beantay posted "y'all [for real] dumb," "damn. people really out here getting mad at me. LOL.," and "this went from local to not local."
Hoaxes can take on a life of their own on social media, quickly spreading despite shoddy sourcing. Recently, some believed singer Britney Spears had died after the Sony Twitter account was hacked and posted she was "dead by accident." Many celebs, including actor Sean Penn, singer Adele, singer Miley Cyrus and actor Jaden Smith have been the subject of similar hoaxes just this year.
The Hawk hoax comes at a particularly troubling time, considering a number of high-profile celebrities have passed away in recent days, including Debbie Reynolds, Carrie Fisher and George Michael. Hawk, 48, is perhaps the most famous skateboarder of all time, cementing his legacy when he landed a "900" at the X Games in 1999.
© Copyright IBTimes 2023. All rights reserved.