Top 10 Best Office Bookshelves In 2020
This article uses affiliate links, which means if you purchase products through these links, we may earn a commission. Click here to see our
T&C
. For licensing please click
here
.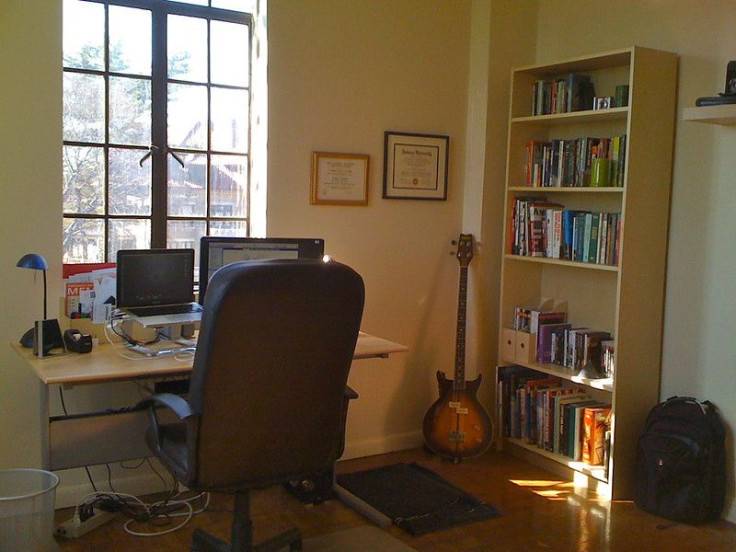 Ah, the old but venerable bookshelf. As part of your office decor, this piece of furniture is an excellent combination of style and function. It helps solve the problem of where to put and/or display books and other items you have for storing.
Whether they are tucked in a corner or stand on one part of a wall, bookshelves ensure that your valuables are placed somewhere for you to see and your office room decluttered as much as possible. Some bookshelves are distinguished by their design. Most simply do the job without causing inconvenience or injury. With all else said, here are 10 of the best office bookshelves of 2020:
1. Sauder 2-Shelf Bookcase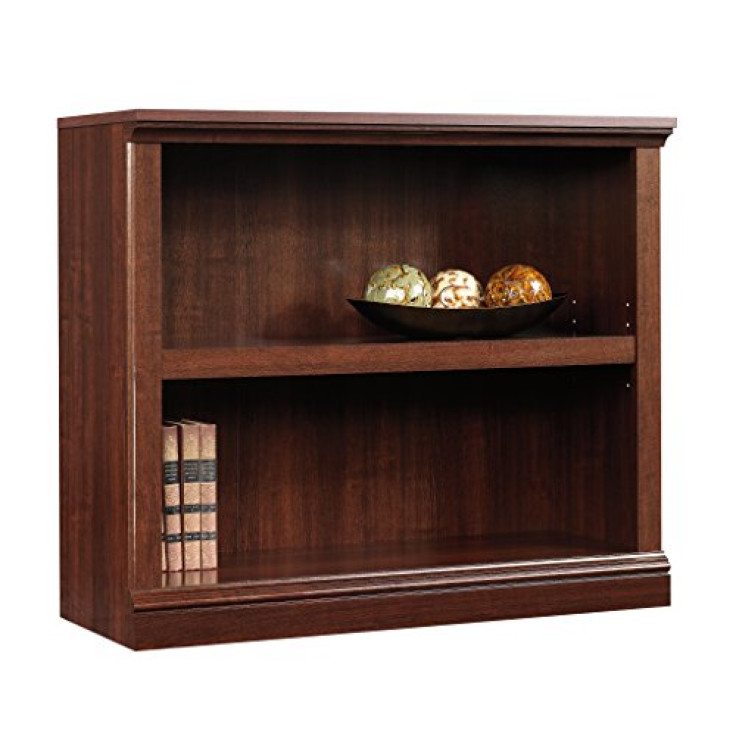 (photo from amazon.com)
This 2-tier bookshelf from Sauder's Select collection adds crisp and clear style to your room without taking much space, adding beauty and functionality wherever it stands. Its features include a large, adjustable shelf that allows you to store your collection of books, magazines, decorative plants and other knick-knacks, as well as a spacious top surface for displaying other items.
2. Homfa Bookshelf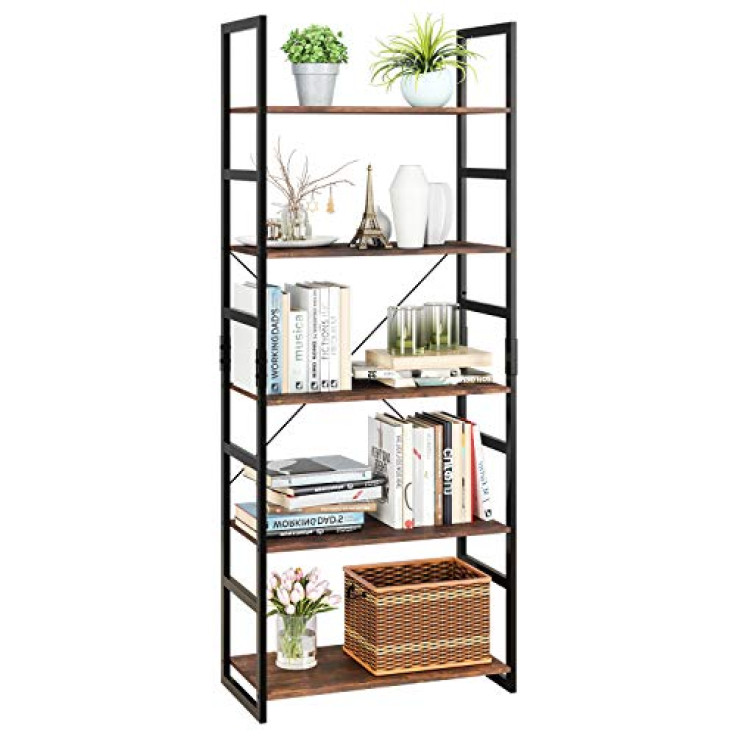 (photo from amazon.com)
Homfa's 5-tier bookshelf has a classic linear structure and artistic contemporary style that perfectly matches the existing furniture in your office. Made from premium iron and selected chipboard, this solid, stable and sturdy bookshelf features a reinforced crossbar that ensures stability, and is available in brown and gray colors.
3. Furinno Turn-N-Tube
(photo from amazon.com)
Furinno's Turn-N-Tube bookshelf has a simple yet stylish open design that fits any room in need of additional storage spaces. It has different tube styles for you to choose from: classic, round or square! This bookshelf also has rounded corners that ensure reduced risk of injuries.
4. Vasagle Bookshelf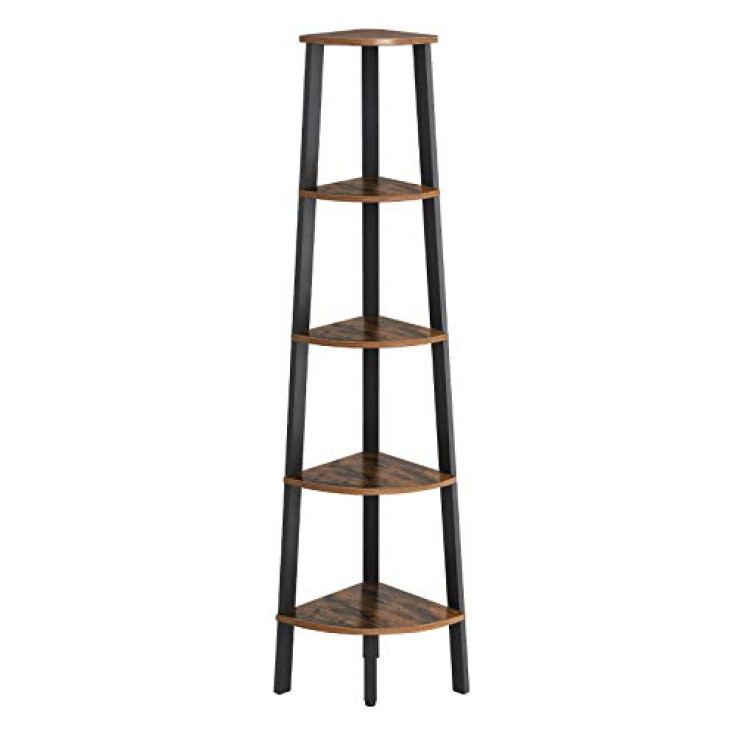 (photo from amazon.com)
This 5-Tier bookshelf from Vasagle, which is available in ladder and corner styles, brings vintage elegance to your office space. Crafted from high-strength chipboard and metal frame, it provides ample space while making full use of the limited space. Durable for years to come, it has an X-shaped frame for added stability.
5. Casual Home 3-Shelf Bookcase
(photo from amazon.com)
Casual Home's 3-shelf bookcase has a natural solid wood construction that improves its durability. While the Mission style features a foldable design for effortless storage and transport, the Montego style has a strong X-shaped design that edges balance, compliments softer-edged furniture and prevents books from falling.
6. Coavas Folding Bookshelf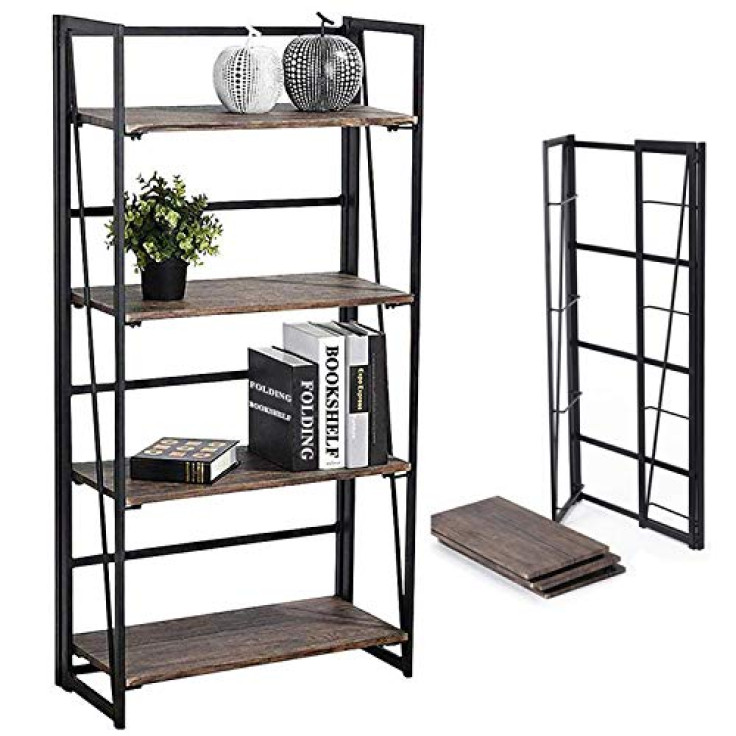 (photo from amazon.com)
Coavas's 4-tier bookshelf is easy to assemble: just open the black frame and snap the four shelves on it -- all in just one minute. It is also foldable, so you can store it in the corner when not in use, saving more space. It features two oblique side bars and extra back bars for better stability and resistance.
7. Winsome Leo Storage Shelf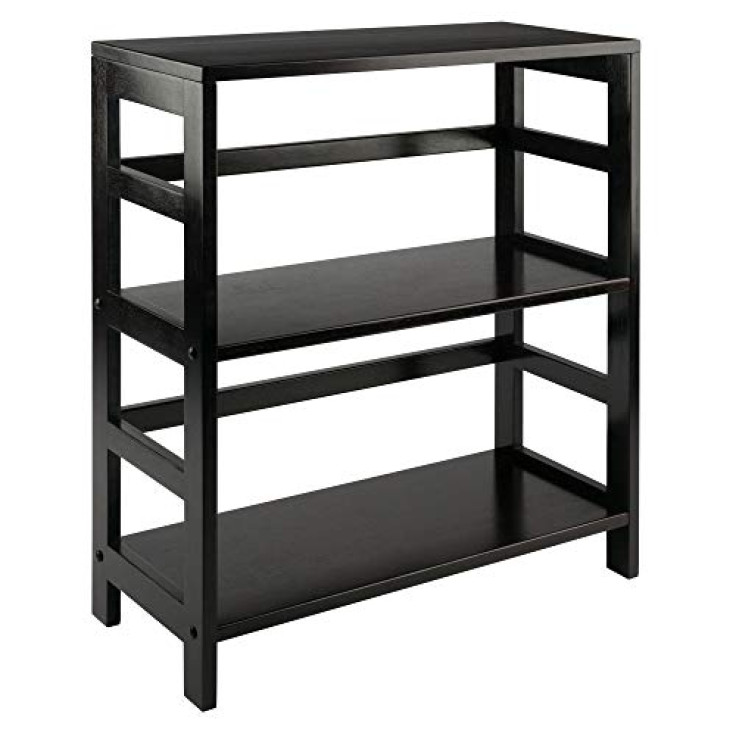 (photo from amazon.com)
With its classic, sturdy open-air design, Winsome's Leo Storage Shelf is elegant style and excellent functionality combined into one. Made from a combination of solid and composite wood with an espresso black finish, it features two wide section shelves that can hold books and other items of various sizes.
8. Haton 4-Tier Bookshelf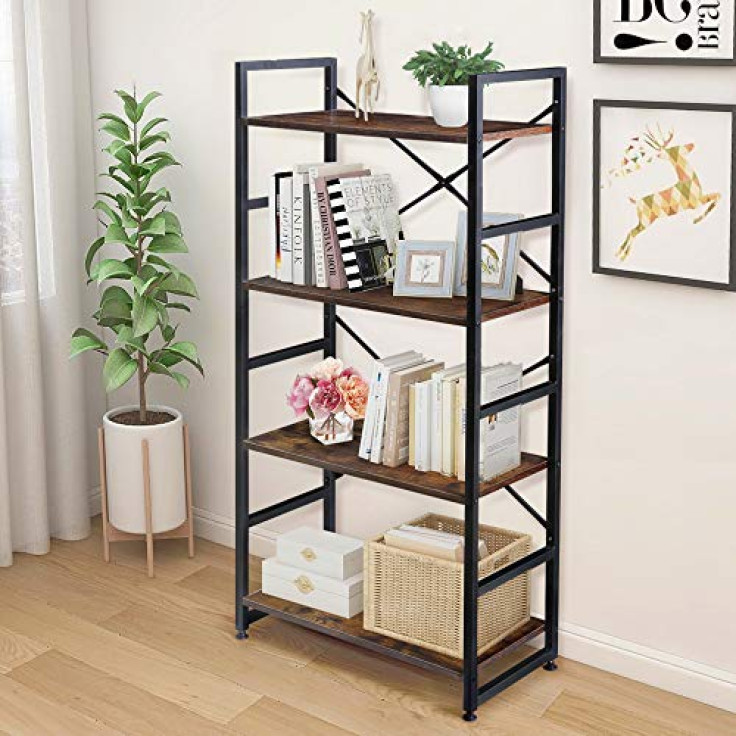 (photo from amazon.com)
Haton's 4-tier bookshelf has a square powder-coated metal frame and a sleek walnut brown wood grain board that help make it compatible with any home office space! Its four shelving boards provide ample open storage space that pairs well with its open air design.
9. Vasagle Tree Bookshelf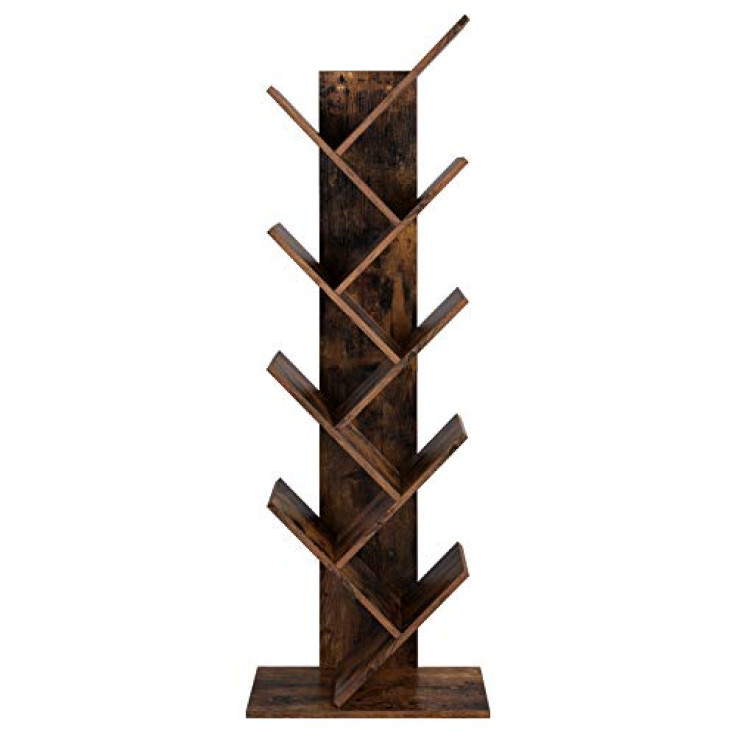 (photo from amazon.com)
With a geometric silhouette and two colored finishes to choose from, this tree-like bookshelf from Vasagle is a perfect centerpiece in your home office space. It features 8 open shelves that can accommodate lots of A4 and A5 size books to create an eye-catching display, and comes with anti-tipping hardware to ensure that your books stay secure.
10. ClosetMaid Cubeicals Organizer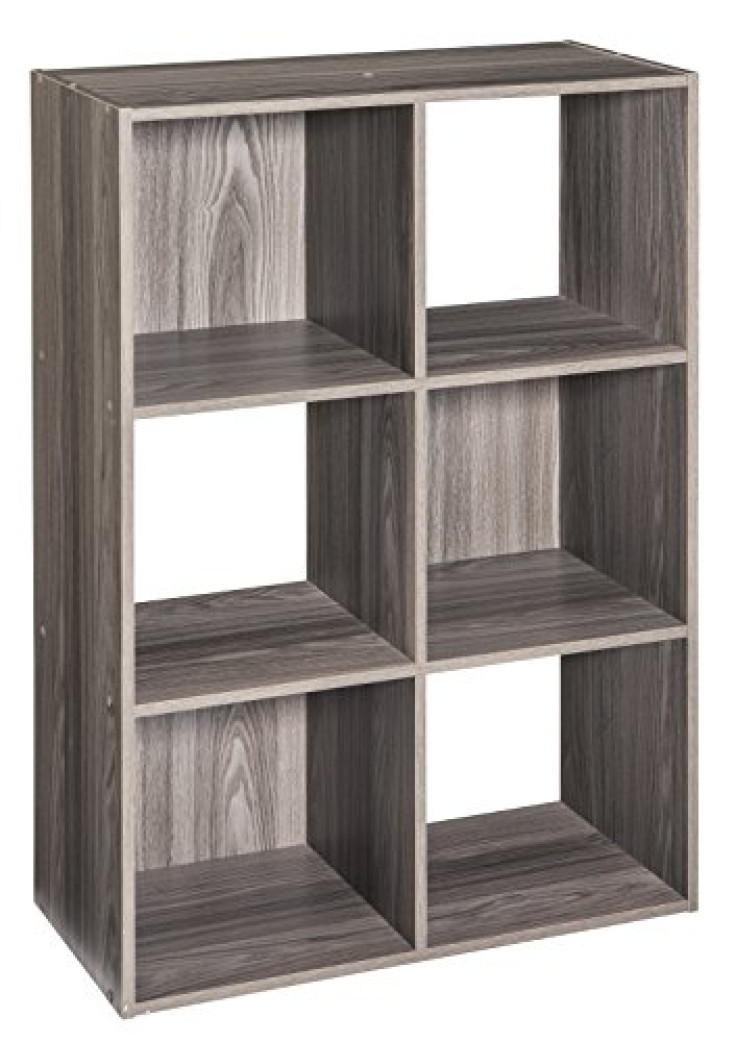 (photo from amazon.com)
ClosetMaid's Cubeicals Organizer helps eliminate clutter and maximize your office space. It features a stackable cube design that allow for more storage, and, depending on the model, includes up to 6 individual back panels. It is simple to assemble: all you need is a hammer and a Phillips screwdriver.
FOLLOW MORE IBT NEWS ON THE BELOW CHANNELS