Top 10 Venture Capital Firms You Need To Pitch To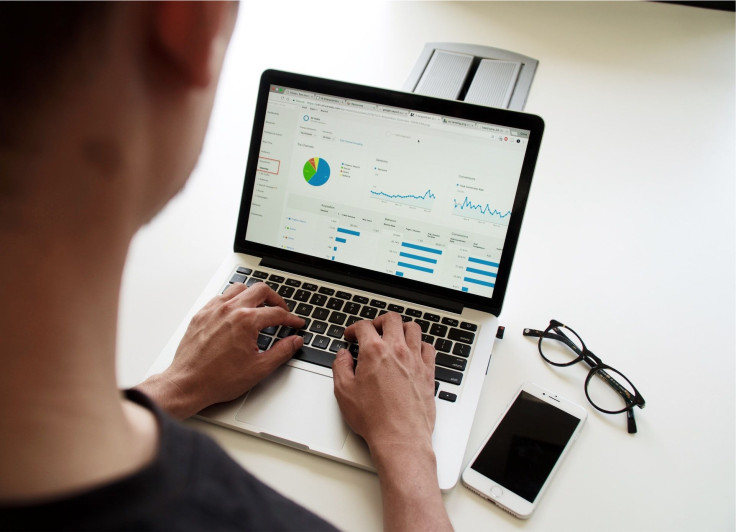 Are you finally ready to take those huge strides and expand your business? Well, this might just be the perfect time. But before you present your best ideas for growth in front of just any investor, stop and think for a moment. How much funding do you need? What will it take to make your dreams come true?
The right venture capital firm can help you have both the capital and the guidance you need to level up your business. It's time to think about the best companies to approach.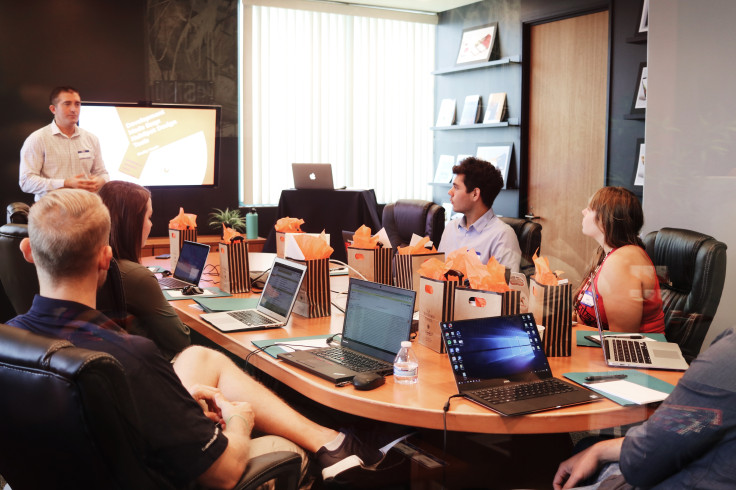 Pitch at These Top 10 Venture Capital Firms
1. Lightspeed Venture Partners
Lightspeed Venture Partners was founded in the year 2000. The venture capital firm's headquarter is located in Menlo Park, California. It has offices in Beijing and Shanghai, China, Herzelia Pituach, Israel and New Delhi, India.
To date, Lightspeed Venture Partners has backed over 300 companies with its capital funding services. The company focuses on industries in the consumer space and enterprise technology. It also focuses on startups in the early stages of investment.
Among the top companies associated with Lightspeed Venture Partners are Snapchat, AppDynamics (which Cisco recently acquired for a whopping $3.7 billion), and DoubleClick (which Google acquired following an IPO).
2. Khosla Ventures
Khosla Ventures was founded in California's Menlo Park in 2004. To date, the venture capital firm has made more than 700 investments. Ninety-six investments have progressed to IPO. Khosla primarily targets early startups. If your business is still in the seed-funding stage or Series A financing, consider dealing with Khosla.
Khosla operates in the U.S. and China. It mainly deals with software-related businesses. Khosla has made 96 exits. Among the notable exits are Okta, Big Switch Networks and Square.
3. Intel Capital
Intel Capital is essentially an Intel Corporation subsidiary. It offers funding to digital media, hardware and software industry startups in the technology space.
Intel Capital was founded in 1991. It has since provided funding to companies located in the U.S., China and Western Europe. In the process, Intel Capital has made over 1,338 investments. Among these, 381 progressed to the IPO stage. It has also successfully achieved a high investment-to-exit ratio of 28.5%. Most of the company's current investments are focused on artificial intelligence, robotics and autonomous tech.
4. Andreessen Horowitz
Andreessen Horowitz is also known as A.H. Capital Management, LLC. It's a reputable private American capital firm. Ben Horowitz and Marc Andreesen founded the company in 2009. It's headquartered in Menlo Park, California.
Andreessen Horowitz generally invests in established and early-stage startups. The company's investment areas include mobile, e-commerce, IT enterprises and banking. In the IT sector, it deals with security, software-as-a-service and cloud computing industries.
5. Accel
Accel runs its work from the California offices. It has branches in London, China, and India. The company was established in 1983. Over time, Accel has made some notable exits. Among these are Facebook and Dropbox.
Accel ranks well as a versatile venture capital firm. Its investments target early and growth-stage startups. Accel also seeks to make small-scale seed investments. This means that you can access the company's asset financing regardless of your startup's funding stage.
Accel has made 1,348 investments with 280 exits. Its investment-to-exit ratio rates at 20.77%. Since its founding, Accel has raised about $12.3 billion. The company's interests revolve around mobile technologies, the internet and consumer software.
6. Tiger Global Management
Based in New York, Tiger Global Management was founded in 1980. It's otherwise known as Tiger Fund. The investment firm is known for deploying funds globally. The company does this in public and private markets. Overall, Tiger Global Management's investments revolve around the global internet, telecom, technology and industrial sectors.
7. Sequoia Capital
Sequoia Capital was founded in 1972. It's based in California's Menlo Park area. The company has made 1,275 investments with 265 successful exits. The ratio of success stands at 20.71%.
Sequoia Capital operates funds in Israel, China and India. Over 635 companies that Sequoia invested in proceeded to the IPO stage. Notable exits include Instagram and NVIDIA. Sequoia targets early to late-stage companies in financial, energy, healthcare and internet businesses.
8. Kleiner Perkins
Kleiner Perkins is a fantastic venture capital firm that certainly deserves your attention. The company operates from its Southern California offices. It also runs an office in China. First established in 1972, Kleiner Perkins has raked in an impressive 1,136 investments, of which 240 have proceeded to IPO.
While the company's original investments revolved around hardware and software, their interests have lately expanded to include a host of internet industries, healthcare, mobile and biotechnology businesses.
Interestingly, unlike most peers, the company recently started venture capital funding. It primarily targets fledgling startups. Among Kleiner Perkins' notable exits are Twitter, Meat and Uber.
9. Bessemer Venture
Bessemer Venture was founded in 1974. It has made over 910 investments. With 197 exits, Bessemer has an impressively high 21.65 investment-to-exit ratio. The company has made over $6 billion in total funds. Interestingly, Bessemer started in the steel industry, but expanded to consumer technologies, enterprise and healthcare.
10. New Enterprise Associates
New Enterprise Associates, a leading venture capital business, has offices in most parts of the U.S. The company has made 1,589 investments, of which 333 were successful. Among its notable exits are Uber and Onshape. You can invest in this company regardless of your business stage. The company runs a global business.
This firm focuses on the healthcare and technology industries. It covers a variety of investments, from seed funding to late-stage enterprises. Its interests include healthcare, consumer software and internet industries.
Conclusion
Are you searching for the best venture capital firm to pitch to? Consider presenting your best ideas to these top 10 reputable firms. Remember, the most crucial factor is the company's investment to exit ratio. Once you know this ratio is high, it means the company understands the mechanics of profitable investments. Now, just take your pick and get ready to make a good impression.
© Copyright IBTimes 2023. All rights reserved.
FOLLOW MORE IBT NEWS ON THE BELOW CHANNELS