Top 25 Destinations In The World, According To TripAdvisor's Vast Travel Community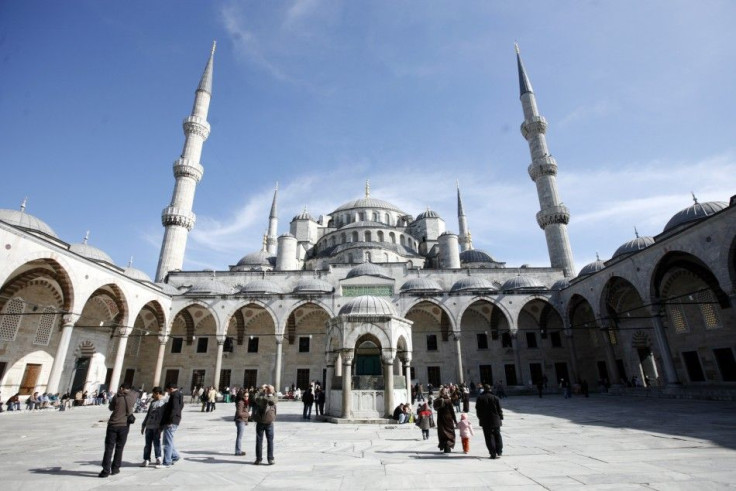 TripAdvisor, the namesake brand of TripAdvisor, Inc. (NASDAQ: TRIP), is the most-visited travel site on the Web, while its users make up the largest travel community in the world. So when the collective voice of the TripAdvisor community speaks, the travel industry generally listens with open ears.
That's why the newly announced 2014 Travelers' Choice awards for destinations is seen as a significant benchmark. It provides a barometer for what's in and what's out in global travel and offers a way of assessing emerging trends that will define the $6 trillion industry in the coming years.
"Our global travelers are the tastemakers for uncovering the best places to visit around the world," Barbara Messing, chief marketing officer for TripAdvisor, boasted in a summary of the report, which looked at the millions of reviews and opinions of TripAdvisor travelers. Researchers used an algorithm "that took into account the quantity and quality of reviews and ratings for hotels, attractions and restaurants in destinations worldwide, gathered over a 12-month period," to come up with their results.
Using those parameters, Asian destinations shined the brightest in 2014. Six of the top 25 spots were from Asia, while four Asian cities -- Beijing, Shanghai, Hanoi and Siem Reap (home of Cambodia's Angkor Wat) -- shot up at least 10 places year-over-year.
Yet, it was the iconic bridge between the East and West, Istanbul, which climbed 11 spots to top TripAdvisor's list in 2014. Its enviable ranking is a testament to the city's tenacity, given the rash of political instability in recent months.
Perennial favorites Rome and London rounded out the top three, while Dubai, Budapest and Lisbon entered the Travelers' Choice top 25 for the first time.
In addition to its list of global movers and shakers, TripAdvisor also issued individual rankings for Africa, Asia, Australia, Canada, the Caribbean, Central America, Europe, China, Middle East, Russia, South America, the South Pacific, the UK and the U.S. The travel giant's list of domestic U.S. destinations showed that southern charm, particularly in the Lone Star State, is sweeping the nation.
Indeed, 10 of the top 25 destinations in the U.S. are located in southern states. The Texas hubs of Houston, San Antonio and Austin saw the biggest gains, while Atlanta and Nashville entered the top 25 for the first time.
Scroll down for a complete look at the top 25 U.S. destinations in 2014, or click through the slideshow above for a journey through the international hotspots. Note that "+/-" denotes a change in ranking year-over-year, "0" signals no change, while "new" means the destination is new to the top 25.
No. 1 New York City, New York (0)
No. 2 Chicago, Illinois (+1)
No. 3 San Francisco, California (-1)
No. 4 Las Vegas, Nevada (0)
No. 5 New Orleans, Louisiana (+5)
No. 6 Los Angeles, California (+2)
No. 7 San Diego, California (New)
No. 8 Seattle, Washington (+3)
No. 9 Washington, D.C. (-3)
No. 10 Orlando, Florida (-5)
No. 11 Honolulu, Hawaii (-2)
No. 12 Houston, Texas (+13)
No. 13 Charleston, South Carolina (+2)
No. 14 Boston, Massachusetts (-7)
No. 15 Portland, Oregon (+4)
No. 16 San Antonio, Texas (+1)
No. 17 Palm Springs, California (+6)
No. 18 Austin, Texas (New)
No. 19 Branson, Missouri (New)
No. 20 Atlanta, Georgia (New)
No. 21 Phoenix, Arizona (New)
No. 22 Myrtle Beach, South Carolina (-1)
No. 23 Saint Louis, Missouri (New)
No. 24 Nashville, Tennessee (New)
No. 25 Miami, Florida (-13)
© Copyright IBTimes 2023. All rights reserved.