Top 8 MMORPGs in 2012: What Are Gamers Playing This Year?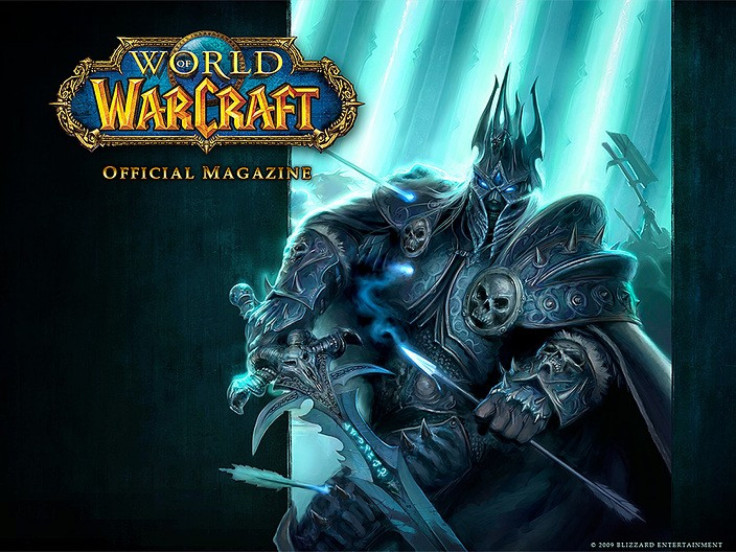 MMORPG (Massively Multiplayer Online Role-Playing Game) is one most popular gaming sectors in the world at the moment. Every year new MMOs spring up where some are subscription-based while others are free. So which are the ones that MMO fanatics are talking about this year? Let's find out.
Here are the top eight from the best MMOs.
8. Warhammer Online: Age of Reckoning – If you tag Warhammer Online: Age of Reckoning as player vs. player on an instanced battleground, then you are clearly mistaken as AOR is much more than that. For starters, the entire AOR world is just one massive PvP playground where you can capture bases that have been scattered all over in different zones where the more you take risks, the more you discover. That said, AOR, at the same time, doesn't let go of the traditional MMO content which the fans expect. Expecta host of massive missions, quests and crafting.
7. Lord of the Rings: Online – Lord of the Rings: Online is one of those few fantasy worlds that are well known among MMORPG gamers. It is without doubt a fact that the epic Lord of the Rings series is responsible for a majority of today's fantasy, and hence one of the best fantasy virtual worlds is set in that universe. Lord of the Rings: Online is as massive and full-bodied as World of Warcraft in terms of content while, on the other hand, it's totally free. LotRO has seen a host of patches and a number of expansions since it first arrived. And you can totally play as a Hobbit.
6. Guild Wars – Unlike most of the MMORPGs out there, Guild Wars is smaller, but more focused, and stressing on group combat in well-crafted, instanced missions. The game has never tried to be a large open-world MMORPG and most of us are happy that it hasn't. Perhaps one of the greatest things about GW is that it is also cheaper than most other MMOs. Although the game is not particularly free-to-play, since you need to buy a copy of the game, but again, it doesn't have a monthly fee. What it does have is a host of expansions with exciting new content, and providing you with options to expand your experience without spending money every month.
5. DC Universe Online – What's better than fighting alongside superheroes like Batman, Superman and Wonder Woman for free? Nothing we guess. DC Universe Online quickly gained momentum in the world of MMOs when it first arrived. DCUO had switched to a free-to-play option in its early days, and has enjoyed immense success since then in offering players the chance to explore Gotham and Metropolis for free. Everybody would agree that it's most popular feature is the awesome story-based missions and cool combat genre, letting encounters with classic characters possible.
4. Aion – Aion brought about a more realistic MMO experience like never before where players can do more than just running about, leaping and flying. Aion adapted the art of flight into a fundamental part of the gameplay in attractive ways. Developers NCSoft have since added a good amount of content to the game and have also worked on harmonizing the experience to focus more on grouping and quests rather than mindless grinding, and this makes the game very special to most MMO players around the world.
3. Rift – Rift's greatest achievement thus far is that it has never tried to change the MMO genre, but aimed at perfecting it. The game rationalizes nearly every element of the MMO genre to create a simpler and satisfying experience without letting go of the depth or quality of the genre. It also provides players with plenty of new experiences, taking advantage of the massively multiplayer aspect of an MMORPG. Rift provides the best public quests in MMOs, with big World Events. The game is definitely among the ones you should check out if you are heavily into MMOs.
2. Star Wars: The Old Republic – Basically, the name tells the whole story about this one. BioWare's Star Wars: The Old Republic is a revolution in the MMO world, to say the least. The game provides players with the unique ability to feel like a part of the Star Wars universe with an unmatched prominence on personalized storytelling. A mixture of cool graphics and strong combat, with exciting instanced missions, make The Old Republic stand out among the rest.
1.World of Warcraft – World of Warcraft is, in reality, the big daddy of all MMOs available in the market at the moment. Till date, the game has boasted a huge number of active subscribers in the MMO world (even though the numbers have slipped recently, it still leads the pack with more subscribers than every other active MMO's subscriber list combined). And every gamer who has had the WoW experience agrees on the fact that WoW is the MMO of MMOs because of its unique world experience that is addictive to say the least.
(Information from Gamesradar.com)
© Copyright IBTimes 2023. All rights reserved.