Tottenham Vs. Chelsea: Mata To Start? Eriksen Or Holtby For Spurs? Preview And Team News As Villas-Boas And Mourinho Face-Off In Saturday's Crucial Premier League Match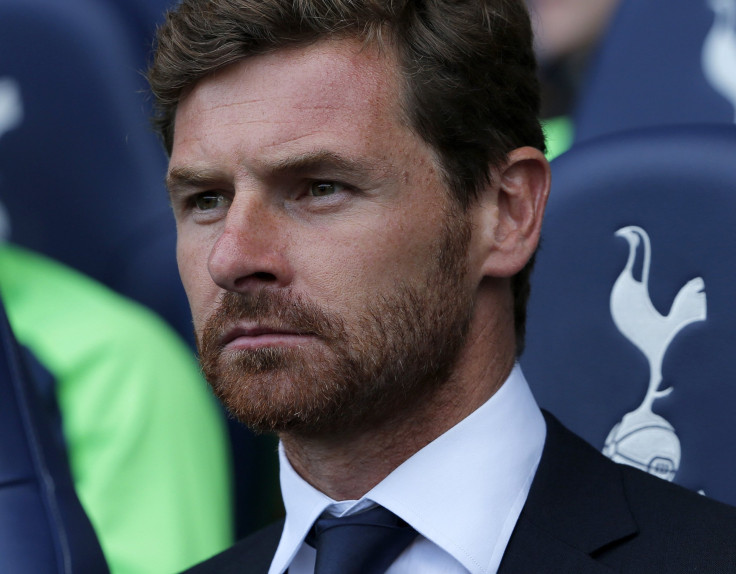 Having been in their respective counterpart's shadows for some time, both Tottenham and their coach Andre Villas-Boas appear ready to step into the spotlight with the visit of Chelsea and Jose Mourinho to White Hart Lane on Saturday.
In working as part of Mourinho's staff at Porto, Chelsea and then Internazionale, Villas-Boas has faced comparisons with his fellow-Portuguese throughout his still young career. That the younger man subsequently followed in Mourinho's footsteps to first Porto and then Chelsea only furthered the narrative.
That, though, is where the links and, indeed, the similarities between the two rest. On the eve of his first ever duel with Mourinho, Villas-Boas delved into the rifts between the two, both in terms of their relationship and managerial styles.
"I was never his number two. I was part of his staff, but I was never his assistant," he told L'Equipe. "That's one of the reasons we went our separate ways. I thought [at Inter in 2009] I could give him a lot more, but he didn't feel the need to have someone next to him.
"The comparisons are difficult to accept for different reasons. When you start your coaching career, everyone looks at where you come from. I learned with Jose Mourinho, but I'm completely different to him in terms of personality, way of working and communication. We have different philosophies."
After winning a treble with Porto, Villas-Boas, though there were mitigating circumstances, fell short at the place where Mourinho had such success -- Stamford Bridge. His reputation tarnished to many, Tottenham gave him another chance to prove that he belonged among the elite and to take them with him.
So far the signs look good on both fronts. The 35-year-old's first season saw a records point haul for the club in the Premier League and he now has a squad capable of not only ensuring a prized place in the Champions League but of competing for the title. A win against Mourinho's Chelsea could be a major step to achieving that goal.
Tottenham's record against their rivals to the west has improved in recent seasons, but a tally of three wins in 42 matches in the Premier League still requires significant addressing. Yet, for the first time in years, Spurs can now with some justification claim to have a squad of at least equal quality.
Having banked the money from Gareth Bale's record transfer, Tottenham have emerged stronger. The likes of Erik Lamela, Roberto Soldado, Paulinho and Christian Eriksen now make Spurs, on paper, a much more cohesive force going forward. Sitting second in the table, the early indicators are positive, although there is some surprise that Tottenham have scored just five goals in as many games to start the Premier League season.
It has been a similar story for Chelsea, which has just six goals to their name. But, while one suspects Tottenham's issues are more about still building an instinctive relationship between the new arrivals, Chelsea's problems appear harder to address.
Mourinho failed with his very public courting of Wayne Rooney in the summer and it is easy to see why he was less than enamored with his existing options. Less understandable, though, was his decision to let Romelu Lukaku leave on loan to Everton.
The man who has replaced the powerful young Belgian in the squad, Samuel Eto'o, has undoubted quality but, at 32 and after two years in Russia, just how close he can get back to his former glories remains to be seen. In the meantime neither Fernando Torres nor Demba Ba convince that they are capable of leading the line for a club of Chelsea's ambitions.
Chelsea lie two points behind Tottenham in the table after a start to the season that has surprised many in its ineffectiveness, but on closer inspection is all too easy to comprehend. Following Villas-Boas' exit from Stamford Bridge 18 months ago, owner Roman Abramovich went on a campaign to lure Pep Guardiola to the club that had all the subtlety one might expect from a billionaire oligarch used to getting what he wants.
The arrival of the likes of Eden Hazard and Oscar in the summer of 2012 to go with other recent arrivals like David Luiz and Juan Mata reflected the deeply held desire to get the club finally playing the kind of aesthetically appealing tiki-taka soccer that Abramovich admired longingly when he watched Barcelona. But the Russian's wealth couldn't buy Guardiola and instead he is left in a marriage of convenience with the now Bayern Munich boss' most notorious ideological adversary.
This was not a squad built for Mourinho's physical, counter-punching style. The freezing out of previously prized assets Luiz and Mata embodies the conflict that was inevitable with the former Real Madrid manager's return. It is not beyond the acumen of Mourinho to either modify his principles or alter his squad to fit them, but it certainly won't be as smooth a ride as first time around.
In contrast, deficiencies at full-back aside, the bookish young upstart who used to supply him with the most detailed opposition dossiers ever seen, now has the tools to make Tottenham a most unwelcome opponent for Chelsea on Saturday.
Team News
Tottenham: After an unenviable spell of three games in six days, Villas-Boas will have to take stock of his squad and there are sure to be a raft of changes from the 4-0 win over Aston Villa on Tuesday. Etienne Capoue and Aaron Lennon are the only definite absentees. Danny Rose should return, while Younes Kaboul's involvement is set to rest on a late fitness test. Villas-Boas's major selection dilemma is likely to be between Christian Eriksen and the in-form Lewis Holtby. The German provided three assists in midweek, but may well miss out to the recent signing from Ajax. Two from Erik Lamela, Nacer Chadli, Andros Townsend and Gylfi Sigurdsson will also have to be chosen to fill the wide berths.
Chelsea: Marco van Ginkel has been ruled out for nine months, following a cruciate knee ligament injury suffered in a 2-0 win over Swindon. Mourinho's options could be further reduced on Saturday with Ramires having been taken off with a knock after replacing Van Ginkel in the Capital One Cup tie. Torres scored and put in a decent showing against Swindon and maybe pushing for a start ahead of Eto'o. Juan Mata, who also started in midweek, is likely to find himself back on the bench.
© Copyright IBTimes 2023. All rights reserved.