'Trapped' Warhol Artwork Discovered On Nearly 30-Year-Old Amiga Floppy Disks [PHOTOS]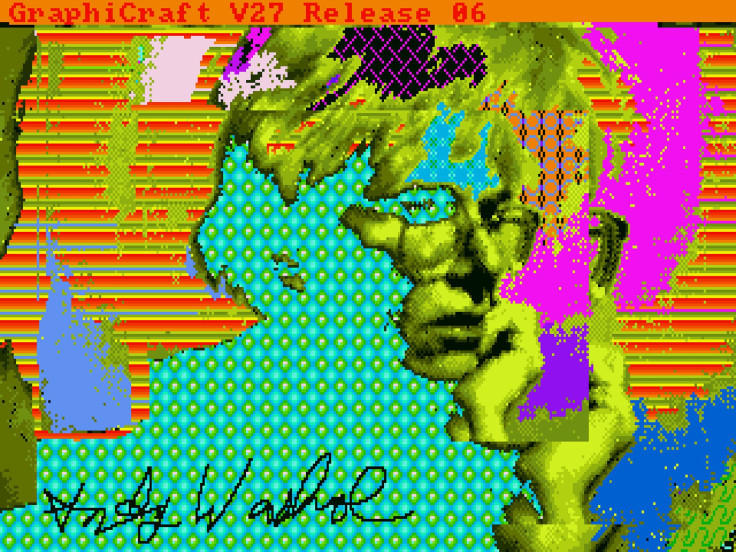 Computer floppy disks may be technological relics, but a bunch of them have proved their surprising worth.
Thanks to Carnegie Mellon University's computer club, previously unknown paintings by pop artist Andy Warhol have been discovered "trapped" on 30-year-old Amiga disks. The works were created on commission by Commodore International to demonstrate the graphic arts capabilities of the Amiga 1000 personal computer in 1985.
A video uploaded to YouTube showed Warhol at the 1985 launch event for the computer using Amiga graphics to create a portrait of Debbie Harry from the band Blondie. This led staff and students at Carnegie Mellon University and other "Warhol fanatics" to embark on a three-year project that recovered a dozen images that Warhol created and saved on floppy disks now held by the Andy Warhol Museum archive. Both the university and the museum are in Warhol's hometown of Pittsburgh.
"In the images we see a mature artist who had spent about 50 years developing a specific hard-to-eye coordination now suddenly grappling with the bizarre new sensation of a mouse in his palm held several inches from the screen," Matt Wrbican, chief archivist at the Warhol, said about the new images. "No doubt he resisted the urge to physically touch the screen - it had to be enormously frustrating, but it also marked a huge transformation in our culture: the dawn of the new era of affordable home computing."
Warhol was one of the most famous American artists of the second half of the 20th century. Famous for his paintings of Campbell Soup cans, he also created commercial advertisements and films. He died on Feb. 22, 1987.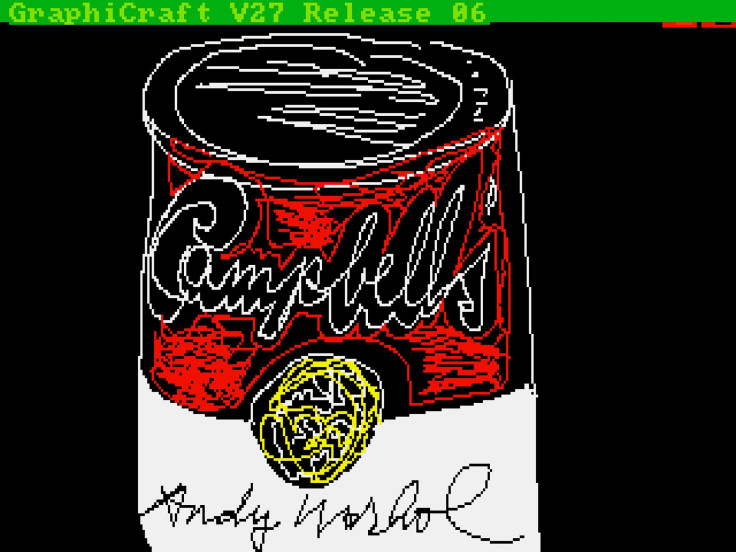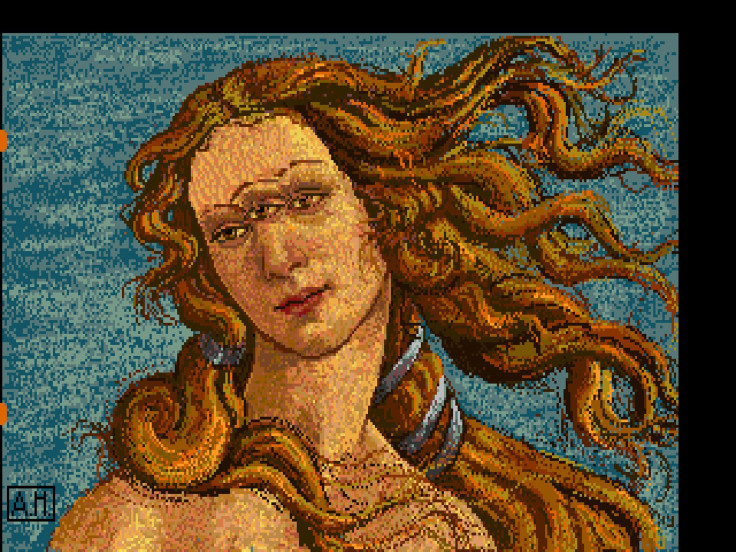 The images on the disks belonged to some of Warhol's most familiar subjects, including Campbell Soup cans, Botticelli's Venus, and a self-portrait. Some of them had file names like "campbells.pic" and "marilyn1.pic" but since they were saved in an old file format, forensic experts had to reverse-engineer the format to open them on modern computers. This revealed 28 new images judged to belong to Warhol's style and at least 11 featured the artist's signature.
"What's amazing is that by looking at these images, we can see how quickly Warhol seemed to intuit the essence of what it meant to express oneself, in what then was a brand-new medium: the digital," New York-based artist Cory Arcangel, who participated in the project, said in a statement.
A documentary followed the recovery project of the lost Warhol works and will be shown on May 10 at the Carnegie Library lecture hall in Pittsburgh. Later, the documentary will be shared online at nowseethis.org.
© Copyright IBTimes 2023. All rights reserved.