Trayvon Martin Case: Florida Teen was Suspended From School After Marijuana Trace Found in Bag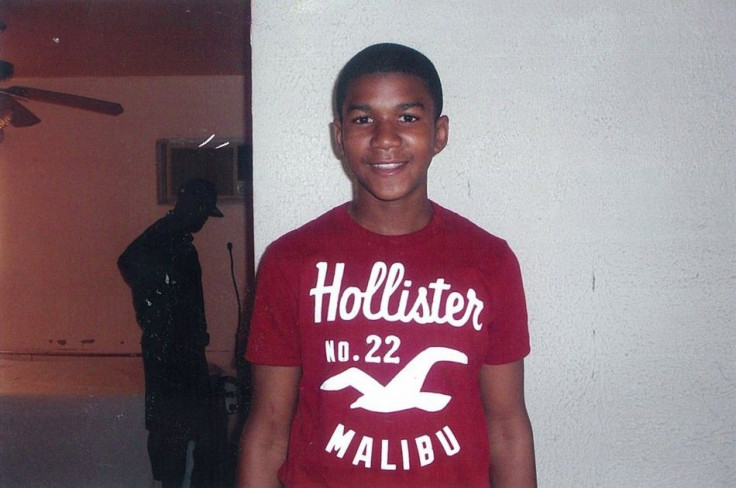 Trayvon Martin, the Florida teen who was shot dead by a neighborhood watch captain, had been suspended from his Miami high school for drug possession, family spokesman Ryan Julison said.
The 17-year-old had been suspended from the school for 10 days after traces of marijuana were found in his bag.
There was no substance found. There was a baggie that school officials believe may have formerly contained marijuana. There was no arrest or citation from the police, Reuters quoted Julison as saying.
Martin was on suspension when he was shot dead by the neighborhood watch captain last month. According to the Miami Herald, Martin was suspended two other times; once for missing school/being late.
Last October, Martin and his friends were suspended for marking W.T.F. on a door. According to reports, a security guard searched Martin's bag for graffiti marker and found women's jewelry and a screwdriver described by the guard as burglary tool.
Ben Crump, an attorney for Martin's family, told the Herald they had never heard about the jewelry and screwdriver.
And anyway, it's completely irrelevant to what happened Feb. 26, Crump told the Miami Herald. They never heard this and don't believe it's true. If it were true, why wouldn't they call the parents? Why wasn't he arrested?
Julison added: We maintain that regardless of the specific reason for the suspension, it's got nothing to do with the events that unfolded on Feb. 26.
Martin's mother Sybrina Fulton and Crump accused the police of revealing the drugs and suspension information in an effort to demonize the victim. They killed my son and now they're trying to kill his reputation, Fulton said.
Tracy Martin, Trayvon's father, said that even in death, they are still disrespecting my son. And I feel that that's a sin.
Martin's family and attorney stressed that the teen's suspension was irrelevant to the murder case. Activist Rev. Al Sharpton agreed with the parents and said the only thing that is relevant is what Mr. Zimmerman knew that day.
Martin was shot dead on Feb. 26 by George Zimmerman, a neighborhood watch captain in Sanford, Florida. Toxicology test results on Martin's body are still pending. He was unarmed when he was gunned down.
Zimmerman, who claims he shot Martin in self-defense, has not been arrested yet.
He told police that before he shot Martin they had an argument following which Martin punched him on his nose, jumped on top and slammed his head into the sidewalk several times.
© Copyright IBTimes 2023. All rights reserved.
FOLLOW MORE IBT NEWS ON THE BELOW CHANNELS