Treasury Releases Sensitive Hunter Biden Docs, After Stonewalling Trump Releases
KEY POINTS
Treasury Department voluntarily released Biden records to Republicans
Sen. Ron Wyden, D-Ore., said this rapid compliance is a "blatant double standard"
For Republicans, exposing Biden would vindicate Trump
With President Donald Trump's impeachment trial over, Republicans are turning their eyes to investigating various people linked to the impeachment, including Hunter Biden. On Thursday, the U.S. Treasury Department delivered sensitive financial information regarding Biden to the Senate, a move that comes after long refusing to hand over Trump's tax return documents to congressional Democrats.
Hunter Biden, the son of former Vice President Joe Biden, has been accused by Republicans of engaging in questionable activity during his tenure as a board member with Ukrainian energy firm Burisma. President Trump's push for Ukrainian officials to investigate Hunter Biden in exchange for the release of military aid ultimately sparked the House's impeachment inquiry.
Now that the impeachment is behind them, Republicans are clamoring to dig up what they can about the junior Biden's time in Ukraine, having recently sent a variety of information requests to a number of agencies and departments, including the FBI and the Secret Service.
A spokesperson for Sen. Ron Wyden, D-Ore., said in a statement to Yahoo News that he believed the Treasury Department was "applying a blatant double standard" by "rapidly complying with Senate Republican requests, no subpoenas necessary, and producing 'evidence' of questionable origin."
Wyden's spokesperson also expressed Democrats' frustration over the stonewalling they've experienced from the Treasury Department and other parts of the Trump administration: "The administration told House Democrats to go pound sand when their oversight authority was mandatory while voluntarily cooperating with the Senate Republicans' sideshow at lightning speed."
In response to Wyden's remarks, Ashley Schapitl, a Republican Senate aide, told Yahoo News that "the Democrats launched a nuclear weapon with impeachment, and then wanted to negotiate while it was in the air. That's not how oversight works."
Presidential Joe Biden has repeatedly denied charges that his son acted improperly or that his position in the Obama administration played a role in Hunter Biden's time with Burisma.
By investigating Hunter Biden, Republicans hope they will be able to prove the allegations of corruption to be true; in their eyes, doing so would effectively vindicate Trump and his team over their aims to have Ukraine open their own investigation.
Republicans aren't just planning to investigate Hunter Biden, though. This past weekend, Sen. Lindsey Graham, R-S.C., said he and his colleagues were already mapping out their post-impeachment trial plans. So far, he said those plans include, in addition to probing Hunter Biden, subpoenaing the Ukraine whistleblower for testimony. "I want to know how all this crap started," Graham said.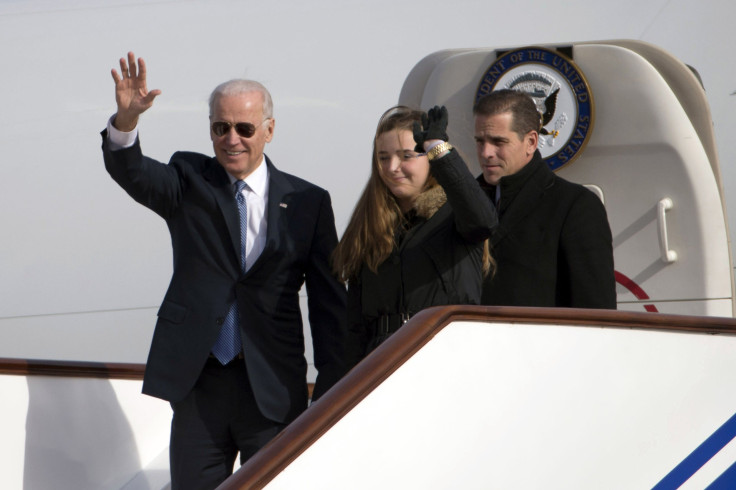 © Copyright IBTimes 2023. All rights reserved.