'True Blood' Season 7 Premiere Rumored To Feature Many Casualties [THEORIES]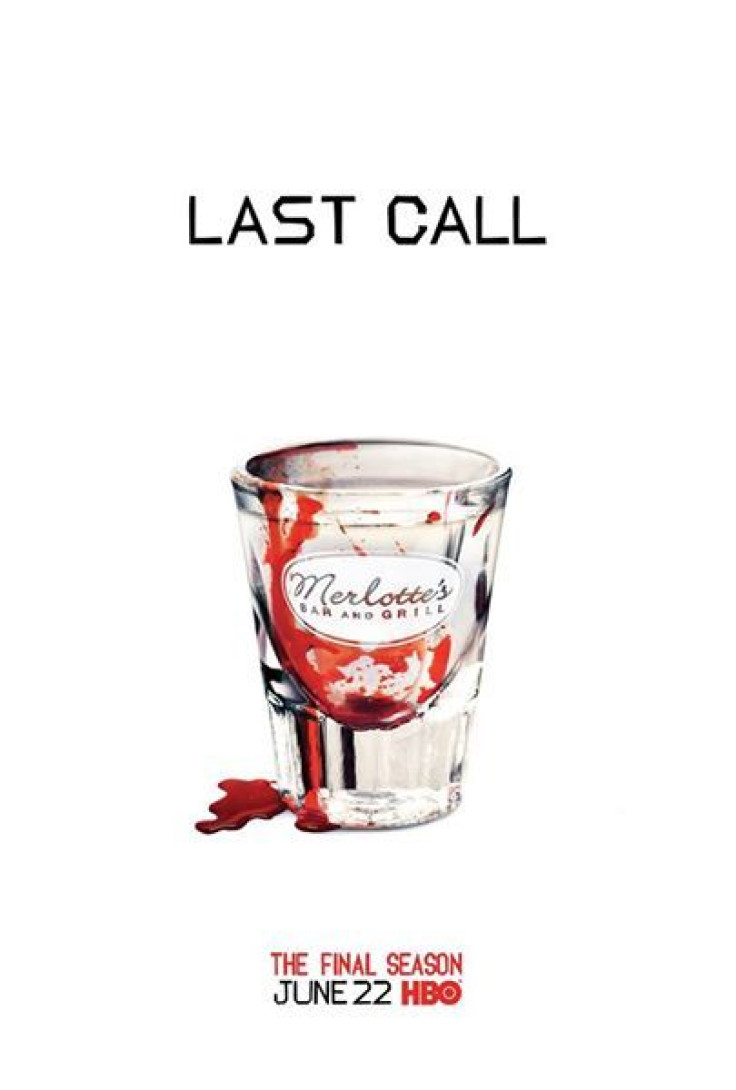 Be sure to grab a box of tissues before the June 22 premiere of "True Blood." The seventh and final season of the hit HBO series is only a few weeks away, and we've just received some bad news: One character might not be making it out of the first episode alive.
"True Blood" fans will remember that Season 6 concluded with the townsfolk of Bon Temps partying while a horde of Hep-V infected vampires made their way toward the fun. Thanks to Governor Burrell's plan to wipe out the vampire race, infected vampires are ravaging small towns. And in an effort to keep the good people of Bon Temps safe, Bill and new mayor Sam Merlotte teamed up to make a plan – protection for clean blood. The party during the season finale was so that the humans could form monogamous feeding relationships with local vampires in exchange for protection from the Hep-V infected.
Will the plan work out? Viewers will have to wait and see, because according to TV Guide, the Hep-V vamps will arrive at Bon Temps in the premiere … and "the bloodbath quickly ensues."
Fans feasted on a quick look at the chaos thanks to the promo videos for the final season, but TV Guide has some scoop that will chill you to the bone:
"Unfortunately, the casualties are not just redshirts. In fact, one character's fate is so jaw-dropping that you'll spend the rest of the episode wondering if what you just watched was a dream. It's not, which clearly means all bets are off in this final season."
For those unfamiliar with the term "redshirt," it's used to describe a character that dies shortly after appearing. Viewers have no personal connection with the character, but their death is there to show that the major characters of the show are in danger.
Bloodshed is nothing new on "True Blood," and the HBO series has taken advantage of redshirts in earlier seasons. But fans will not be expecting a major character death early on.
So, who will bite the dust?
We're going to rule out Lettie Mae Daniels (Adina Porter), Willa Burrell (Amelia Rose Blaire) and Adilyn Bellefleur (Bailey Noble) because all three actresses were promoted to series regulars for Season 7. Andy Bellefleur, Sookie Stackhouse, Jason Stackhouse, Alcide Herveaux and Bill Compton all seem to be safe as well, thanks to clips from the Season 7 promo videos.
Our theory is that fans should be worried about Jessica Hamby. Jessica could potentially be in danger after approaching Andy and Adilyn about offering them protection. Andy's not the forgiving type … especially since Jessica is responsible for murdering three of his half-faerie daughters. The trailer for Season 7 shows her feeding on someone, and if that someone is Adilyn or Holly we have no doubt that Andy would shoot her with a wooden bullet.
Another theory revolves around Arlene Bellefleur. Arlene is supposed to getting a new love interest named Keith this season, so we have our doubts that she'll kick the bucket in the first episode. But a crazy twist would be her dying in the attack and getting brought back to life by Keith …. who just so happens to be a "romantic vampire."
"True Blood" Season 7 will premiere on HBO on June 22 at 9 p.m. EDT. What do you think will happen? Let us know in the comments section or send a tweet to @AmandaTVScoop.
FOLLOW MORE IBT NEWS ON THE BELOW CHANNELS