'True Detective' Season 2 Cast And Character Descriptions Confirmed; Who Will Rachel McAdams Play?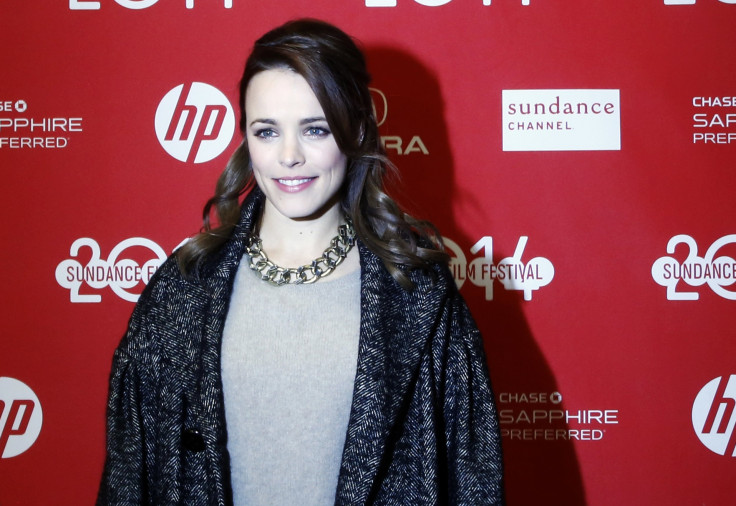 The Season 2 cast of "True Detective" is complete. HBO announced in a press release on Wednesday that Rachel McAdams, Taylor Kitsch and Kelly Reilly will be joining previously announced cast members Colin Farrell and Vince Vaughn.
As previously reported, the second season of the HBO miniseries will center on "three police officers and a career criminal" in California. The four characters have to "navigate a web of conspiracy in the aftermath of a murder." Series creator Nic Pizzolatto will stay on board to write the new season, with "Fast & Furious" director Justin Lin directing the first two episodes.
Along with the casting news, HBO released character descriptions for the new roles:
Colin Farrell – Farrell, who has appeared in "Daredevil," "Horrible Bosses" and "Seven Psychopaths," will be playing Ray Velcoro. The character is described as "a compromised detective whose allegiances are torn between his masters in a corrupt police department and the mobster who owns him."
Vince Vaughn – Funny man Vaughn will be taking on a more serious role as Frank Semyon, "a criminal and entrepreneur." Semyon is said to be "in danger of losing his empire" after his business partner in a "legitimate enterprise" ends up murdered.
Rachel McAdams – McAdams will be reuniting with her "Wedding Crashers" co-star, Vaughn. The 36-year-old actress will play Ani Bezzerides in Season 2 of "True Detective." Ani, a detective with the Ventura County Sheriff's Department, is said to have "uncompromising ethics" that "put her at odds with others and the system she serves."
Taylor Kitsch – Former "Friday Night Lights" star Kitsch will be tackling the role of Paul Woodrugh, "a war veteran and motorcycle officer for the California Highway patrol." The character has a "difficult past" and is also tarred by a "scandal that never happened."
Kelly Reilly – Reilly of "Sherlock Holmes" rounds out the cast. The actress will be playing Jordan, the wife of Vaughn's Frank Semyon. Jordan is described as a "former D-list actress who is a fill partner in his enterprises and ambitions."
A premiere date for Season 2 of "True Detective" has yet to be released, but it's speculated to replace the slot left open by "True Blood." HBO programming director Michael Lombardo told the Hollywood Reporter in August that the show was slated to premiere in next summer.
What do you think of the casting for "True Detective" Season 2? Tweet your thoughts to @AmandaTVScoop.
© Copyright IBTimes 2023. All rights reserved.