Trump Approval Ratings Declining Or Improving Amongst Republicans?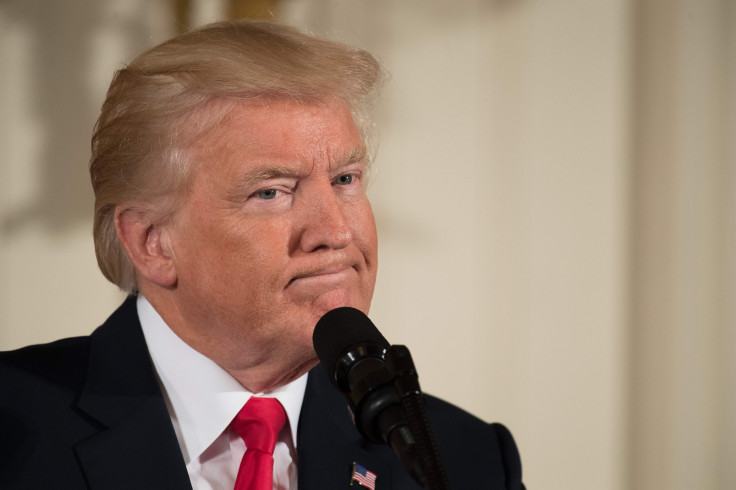 President Trump's approval ratings continue to slide and the latest national poll shows that his support from Republicans is also eroding. According to a Quinnipiac University national poll released Wednesday, Trump holds an approval rating of 76 percent with a 17 percent disapproval rate amongst Republicans.
The numbers are a significant dip from his first 100 days in office. In a Quinnipiac poll released on March 7, Republicans gave Trump a 91 percent approval rating and a 5 percent disapproval rating.
The poll numbers might be concerning for Republican candidates ahead of the 2018 midterm elections. In a Thursday podcast, CNN political director David Chalian stated that "there are some significant cracks in the base of [Trump's] support." Chalian believes that Trump should have an approval rating "well north of 80 percent" among Republicans.
"His bad numbers are getting worse," Chalian added.
Overall, Trump owns a 61 disapproval rating and a 33 percent approval rating — the lowest in the poll's tracking of Trump.
Russian interference in the 2016 Election may be the primary reason for Trump's dismal numbers. Fifty-eight percent of American voters feel the president "has attempted to derail or obstruct the investigation into the Russian interference in the 2016 election," while only 31 percent don't believe the Russian government interfered in the election, according to the report.
Trump's behavior, perhaps underscored by his high volume of Twitter postings, may also be a contributing factor to his disapproval numbers. American voters overwhelming feel that Trump is not "levelheaded," by a margin of 71 to 26 percent.
While the Quinnipiac poll provided a dismal look at the administration, a Gallup poll released this week was only slightly more favorable, showing Trump with a 36 percent approval rating and a 58 percent disapproval rating.
© Copyright IBTimes 2023. All rights reserved.