Trump Approval Ratings: How Has President's Legacy Been Influenced By Capitol Riots?
Following riots at the Capitol, polls showed mixed opinions about President Donald Trump in the final two weeks in the White House.
A poll released Monday from left-leaning Quinnipiac University showed 33% of Americans approved of Trump's handling of the job, compared to 60% that disapproved. A poll released Tuesday from right-leaning Rasmussen Reports showed Trump with a 49% approval rating and a 50% disapproval rating -- roughly the same figures polled by Rasmussen on Dec. 11.
Polls released this week lean closer to Quinnipiac's survey than Rasmussen's. An NPR/PBS/Marist poll showed that 39% approve of Trump's job performance, compared to 58% who disapprove, while a Politico/Morning Consult poll showed similar results for Trump's job approval -- a 38% approval rating compared to 60% disapproval rating.
Unsurprisingly, Trump's base was the group most likely to support the president, according to Quinnipiac, even as he faces an unprecedented second impeachment. Among Republicans, 71% approved of the president while 20% did not.
A majority (56%) of Americans blame Trump for last week's deadly insurrection, according to a Quinnipiac, with 52% saying Trump should either resign or be removed.
A poll last week by ABC News and Ipsos found 67% believe Trump is responsible for the insurrection. Nearly 75% of those surveyed by Quinnipiac said democracy is under threat, with only 21% believing it is "alive and well." Those results were nearly identical among Democrats, Republicans and unaffiliated voters.
The Quinnipiac poll also found a majority (80%) feel extremism in the U.S. is a "big problem" and that the insurrectionists should be held accountable for their actions. While a majority agreed Trump was at fault for the riot, 42% did not. Among Republicans, only 17% of Republicans blamed the president, compared to 94% of Democrats.
Meanwhile, only a minority of Americans believed President-elect Joe Biden could bring the country together in the wake of recent events. Only 31% expected him to succeed.
A majority in most polls have shown that Biden is expected to better handle the COVID-19 pandemic.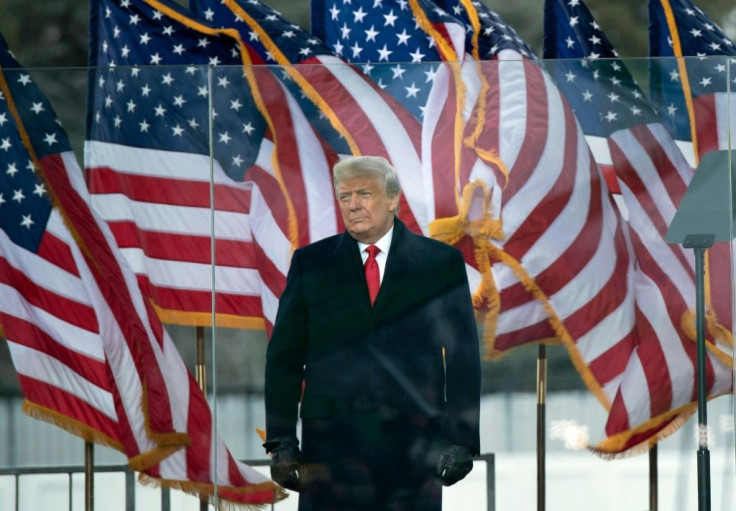 © Copyright IBTimes 2023. All rights reserved.