Trump Asked Pennsylvania Lawmaker About Options To Overturn Election Results
KEY POINTS
Tuesday is the deadline for states to settle election disputes
Trump twice asked the Pennsylvania House Speaker about his options
Biden beat the president in Pennsylvania by more than 80,000 votes
President Donald Trump asked the speaker of the Pennsylvania House of Representatives about options available to overturn election results, a spokesperson confirmed.
First reported in The Washington Post, Trump asked Speaker Byran Cutler at least twice about overturning election results that gave President-elect Joe Biden a win in the state, securing 20 votes in the Electoral College that decides the presidency.
Michael Straub, a spokesperson for Cutler, confirmed the report to The New York Times.
"He did ask what options were available to the legislature," he said late Monday. Cutler himself has not offered a comment on the calls from the president.
State election results show Biden beat Trump in the Nov. 3 election by 80,555 votes. In several legal filings -- all rejected by the courts, including Pennsylvania's Supreme Court -- the Trump campaign has sought to invalidate millions of votes for Biden based on claims that lacked any evidence.
According to national vote tallies, Biden earned at least 6.2 million more votes than Trump and captured 306 state-by-state Electoral College votes, well above the 270 needed to win the presidency.
Trump, however, has continued to get support from several members in the Republican Party in his baseless pursuit to invalidate the election results. Last week, Cutler and House Majority Leader Kerry Benninghoff sent a letter to the state's congressional delegation urging them to object to Pennsylvania's Electoral College votes, arguing some of the votes were not lawfully certified.
Pennsylvania Gov. Tom Wolf, a Democrat, called the letter an attack on democracy.
"Pennsylvania had a fair and secure election," he said through his Twitter account. "Pennsylvanians deserve better from their elected officials. It's time to move on."
Tuesday marks the so-called Safe Harbor deadline, which frees states from any further legal challenges to the results provided they're filed at least six days before the meeting of the Electoral College, which this year falls on Dec. 14.
By law, members of the federal Senate and House of Representative meet Jan. 6 in a joint session to count the electoral votes and declare the results. Any objection to the results must be passed by both chambers to be validated.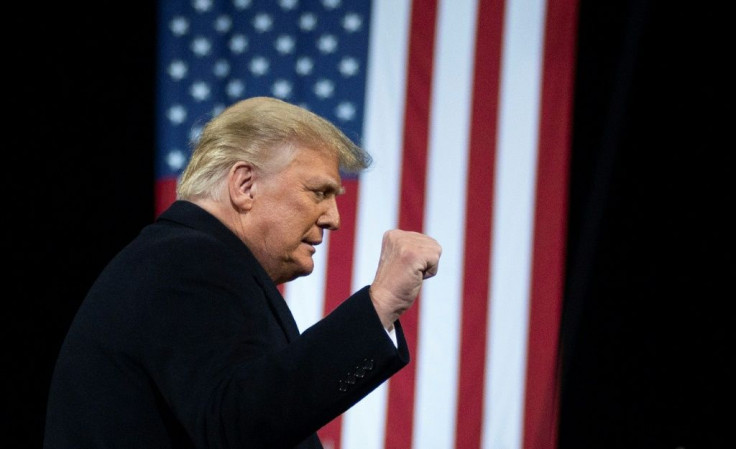 © Copyright IBTimes 2023. All rights reserved.