Is Trump A Bad President? Five Campaign Promise Failures Possibly Linked To Plummeting Approval Rating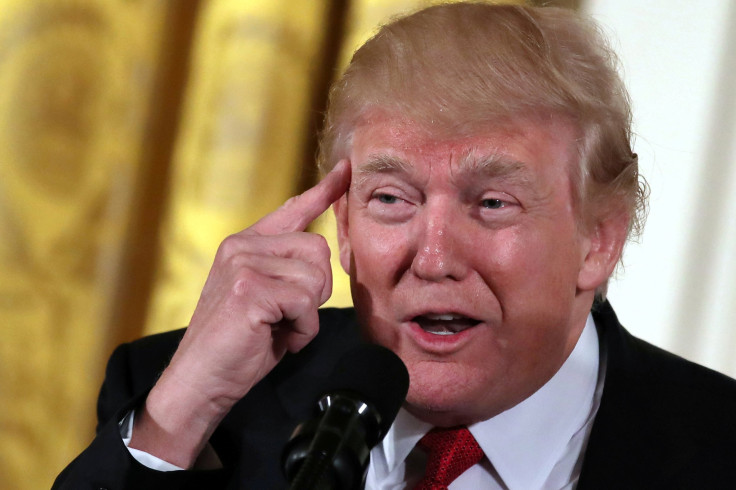 It's been just a few months into his new role as the leader of the free world and President Donald Trump has officially eclipsed the honeymoon period.
The latest Gallup tracking polls released in late-March revealed the new president's approval ratings were plummeting, falling below 40 percent, while several of the campaign promises he made during the 2016 presidential election failed to take shape immediately after assuming the Oval Office.
Read: Will Trump Be impeached Or Resign? Betting Odds Indicate POTUS Will Likely Be Removed In First Term
To be fair, Trump has only been in the White House for a full 10 weeks. He was also a newcomer to D.C. politics altogether. Some of his supporters argued a learning curve for any new president should be expected. Still, on the campaign trail leading up the Election Day, Trump said at least the following five vows would have already been cemented by this point into his White House tenure.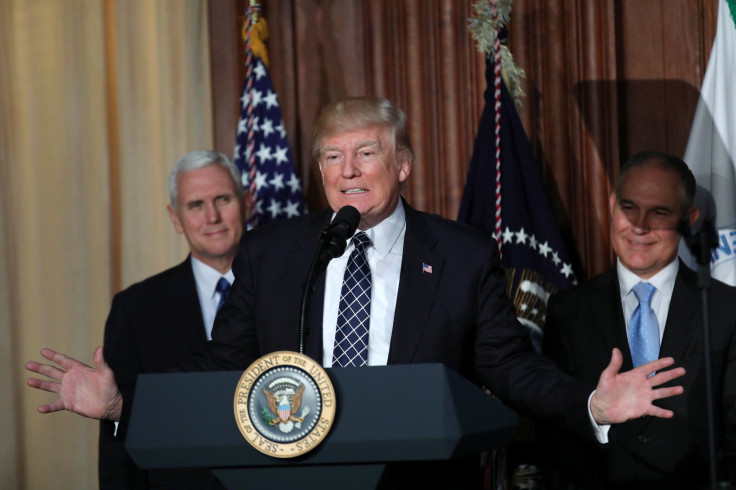 1. The federal government would implement a "total and complete shutdown" of Muslims entering the U.S. "until our country can figure out what the hell is going on."
In fact, Trump was unable to effectively implement not one, but two executive orders limiting travel from several Muslim-majority nations. Both demands have been halted by courts nationwide, as the first attempt was rejected by the 9th circuit court of appeals Feb. 9. The White House vowed to take the battle all the way to the Supreme Court, but, at least for now, Trump has failed in his campaign promise of banning all Muslims from entering the U.S. – and declined to ever officially rescind the vow to his supporters.
2. Mexico would pay for a wall sprawling nearly 2,000 miles across the southern border.
Trump's first budget proposal to Congress included a $2 billion down payment to begin construction of a "big, beautiful" wall paid entirely by taxpayers and federal funding, not the Mexican government.
Meanwhile, former Mexico President Vicente Fox scoffed at the assumption his country would ever pay for a border wall, saying it's "not going to pay for that fucking wall."
3. The new administration would "immediately" repeal and replace Obamacare.
Trump often touted along the campaign trail no other Republican presidential contender would be able to effectively repeal and replace former President Barack Obama's landmark health care legislation, the Affordable Care Act otherwise known as Obamacare.
The then-candidate even tweeted "We will immediately repeal and replace ObamaCare - and nobody can do that like me" in February last year.
4. Speaking of Twitter, Trump said he'd stop using the social platform after becoming president.
"I tweeted today, at 'RealDonaldTrump,' I tweet, you know it," Trump said during a campaign rally in April 2016. "Don't worry, I'll give it up after I'm president."
"We won't tweet anymore, I don't think," Trump continued. "Not presidential."
Of course, Trump has used Twitter virtually each day of his presidency, typically sending off tweets in conjunction with the issues Fox News was covering during its morning broadcasts.
5. No vacations, no leaving the White House, and definitely no golf.
Trump, one of his predecessor's most voracious critics, slammed former President Barack Obama for spending time over the course of his eight years in the White House taking vacations and occasionally golfing.
"We pay for Obama's travel so he can fundraise millions so Democrats can run on lies," Trump wrote on Twitter during Obama's presidency. "Then we pay for his golf."
The president vowed he'd have no time to vacation or play golf, and wouldn't be leaving the White House much during his presidency. Instead, Trump has nicknamed Mar-A-Lago in West Palm, Florida the "winter White House," spending the majority of his weekends at his private luxury estate – and golfing an immeasurable amount more than Obama had at this stage of his presidency.
© Copyright IBTimes 2023. All rights reserved.