Will Trump Be Impeached Or Resign? Poll Says He's The Least Popular New POTUS In American History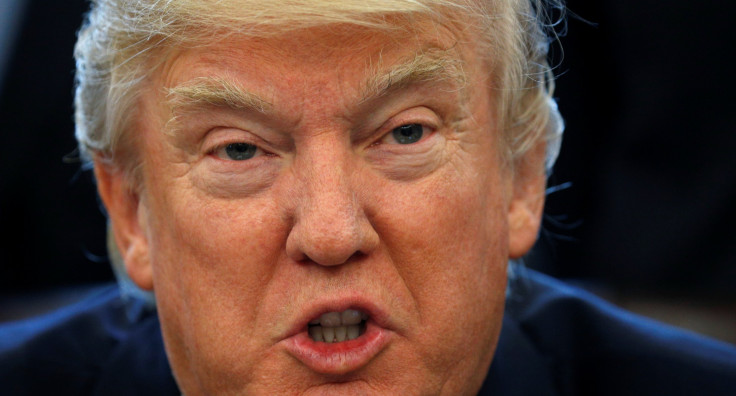 President Donald Trump's first 60 days in the White House have been the least-approved of any new president in American history, the latest Gallup tracking poll released Saturday revealed. The new president may well be on his way to continuing record-low ratings throughout his first 100 days in Washington, D.C., as scores of people across the globe were betting on him to be impeached or removed from office in his first term.
Incoming approval ratings collected by Gallup since former President Dwight Eisenhower showed new presidents typically enjoy a honeymoon phase, in which the majority of the public largely approved of their initial days in office.
Read: Can Donald Trump Be Removed For Russia Ties? Impeachment Resolution Will Be Put Up To A Vote Over Scandal
Trump's first months as commander-in-chief have been mired in controversy, however, surrounding several failed campaign promises, his administration's ties to the Russian Kremlin and politically divisive items on his to-do list, like building a wall along the U.S.-Mexico border projected to cost $20 billion.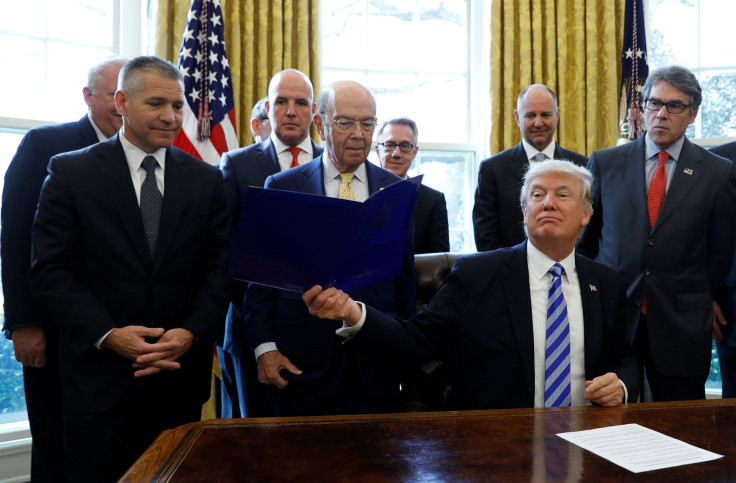 Just 40 percent of those polled in Gallup's latest approval ratings supported Trump's first 60 days in office, compared to 54 percent of total disapproval. And it may only be downhill from there: almost every president since former President Harry Truman faced large dips in approval throughout their first year in office.
The 12 Most Recent Presidents' 60 Day Gallup approval ratings [OC] from dataisbeautiful
Several presidents, including former President Jimmy Carter, former President George W. Bush, former President Gerald R. Ford and former President Lyndon B. Johnson, enjoyed slight upticks in their approval near the end of their terms. Still, the majority faced lower approval at the end of their presidency than when they were first sworn into office.
It remained unclear whether Trump's approval would continue to dip. The Republican party's failure to repeal and replace his predecessor's landmark healthcare legislation, the Affordable Care Act, otherwise known as Obamacare, may signal yet another red flag for Trump's popularity, as reforming the nation's health care system became one of his successful campaign's trademark promises.
But even if Trump remains an unpopular president, it doesn't necessarily mean he'll be removed from office. A president can only be impeached if the Senate finds them guilty of "treason, bribery or other high crimes and misdemeanors," the Constitution states. Several Democrats, including California Rep. Maxine Waters, has already warned Trump could soon face impeachment trials over his campaign and administration's purported collusion with Russian officials.
A petition was started the day of the inauguration to have Trump resign.
© Copyright IBTimes 2023. All rights reserved.