Trump Had Over 300 Highly Sensitive, Classified Documents At Mar-A-Lago; Including CIA Materials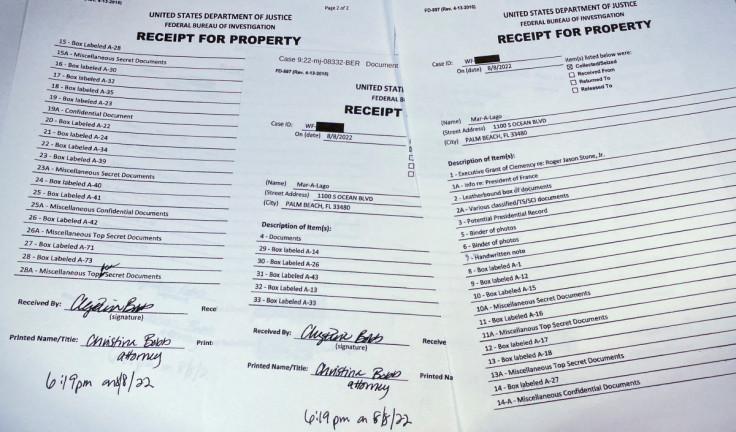 KEY POINTS
Materials retrieved from the Mar-a-Lago resort covered many topics, including those of national security interest
The DOJ is unsure whether it has recovered all documents from Trump
Trump has requested for the appointment of a 'special master'
Former President Donald Trump had kept over 300 classified documents and memos at his Mar-a-Lago resort in Florida after leaving the White House, according to a report.
Officials have collected more than 300 highly-sensitive files from Trump's Mar-a-Lago resort, which included the first batch of documents recovered by the National Archives in January, a set of papers given to the Justice Department by Trump aides in June and materials seized by the FBI in a search earlier this month, people with knowledge of the matter told The New York Times.
While officials have yet to publicly announce the contents of the materials retrieved from Mar-a-Lago, a person briefed on the matter told The New York Times that the 15 boxes Trump turned over in January included materials from the CIA, the National Security Agency and the FBI. The source noted that the materials covered many topics, including those of national security interest.
The volume and sensitivity of the materials in Trump's possession prompted the Justice Department to move urgently in retrieving the documents. However, officials of the Department of Justice remain unsure whether they have recovered all classified documents that Trump took with him to Mar-a-Lago, according to the daily.
In response to officials searching his Mar-a-Lago resort, Trump's legal team on Monday filed a lawsuit asking federal Judge Aileen Cannon, who was nominated to the bench by the former president in 2020, to appoint a "special master" to oversee the review of documents gathered from Mar-a-Lago and ensure that all of Trump's private documents seized during the FBI's search are returned to him, as per a court filing.
"This Mar-a-Lago Break-In, Search, and Seizure was illegal and unconstitutional," Trump said in a statement following the filing of the lawsuit, as quoted by CNBC. "We are taking all actions necessary to get the documents back, which we would have given to them without the necessity of the despicable raid of my home, so that I can give them to the National Archives until they are required for the future Donald J. Trump Presidential Library and Museum."
In addition to the appointment of a "special master," Trump's team also requested the judge to block the Department of Justice from "further review of seized materials" until the "special master" has been appointed.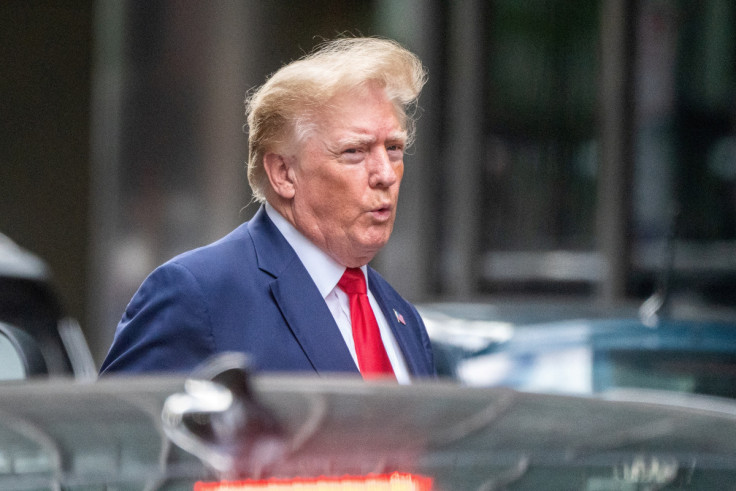 © Copyright IBTimes 2023. All rights reserved.