Trump Hints At Trusting Putin Over US 'Intelligence Lowlifes'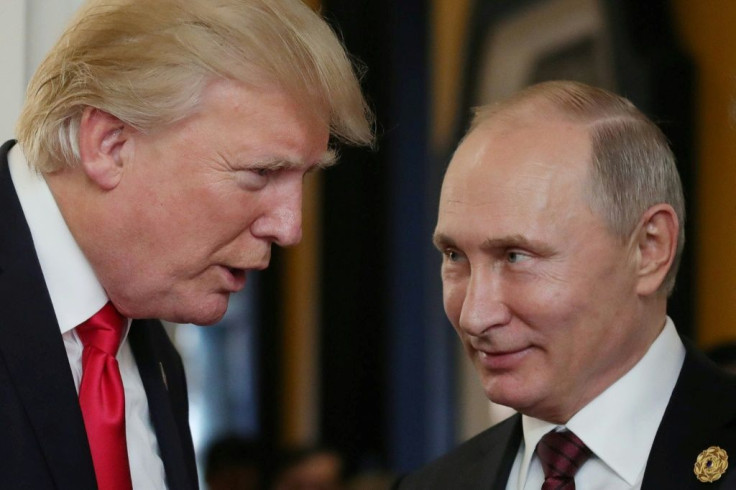 KEY POINTS
Trump referenced comments he made in 2018 where he defended Putin against accusations of election interference
Trump previously described Putin's invasion of Ukraine as 'genius' and 'savvy'
Trump also claimed Putin would not have invaded Ukraine if he was still the president
Former President Donald Trump on Monday seemingly suggested that he trusts Russian President Vladimir Putin more than the "lowlifes" working for U.S. intelligence.
In a post on his social media platform Truth Social, Trump referenced comments he made in Helsinki, Finland, in 2018 wherein he defended Russia over claims of interference in the 2016 presidential election. At the time, he said he did not see any reason why Russia would meddle in the election, despite what the FBI and his own director of national intelligence said.
"Remember in Helsinki when a 3rd rate reporter asked me, essentially, who I trusted more, President Putin of Russia, or our 'Intelligence' lowlifes," Trump wrote on Truth Social, as reported by The Independent. "My instinct at the time was that we had really bad people in the form of James Comey, McCabe (whose wife was being helped out by Crooked Hillary while Crooked was under investigation!), Brennan, Peter Strzok (whose wife is at the SEC) & his lover, Lisa Page."
"Now add McGonigal & other slime to the list. Who would you choose, Putin or these Misfits?" he added.
Trump has been repeatedly criticized for defending Putin both during his tenure as the U.S. president and after leaving the White House.
In February 2022, Trump described Putin's decision to send military forces into Ukraine as "genius" and "savvy."
"Putin declares a big portion of the Ukraine — of Ukraine. Putin declares it as an independent. Oh, that's wonderful. So, Putin is now saying, 'It's independent,' a large section of Ukraine. I said, 'How smart is that?'" Trump said during an appearance on a conservative radio talk show, the Clay Travis & Buck Sexton Show.
Trump defended his comments days after the interview while also calling other leaders "dumb" for "allowing [Putin] to get away with this travesty and assault on humanity."
However, Trump again praised Putin in March, telling a crowd at a campaign rally in Georgia that Putin was "smart" for making it look like he was going to be negotiating with Ukraine prior to sending in Russian forces to invade the country.
In addition to praising Putin, Trump has also repeatedly claimed that the war between Russia and Ukraine would never have happened if he was still president and that he would have been able to end the conflict in a day.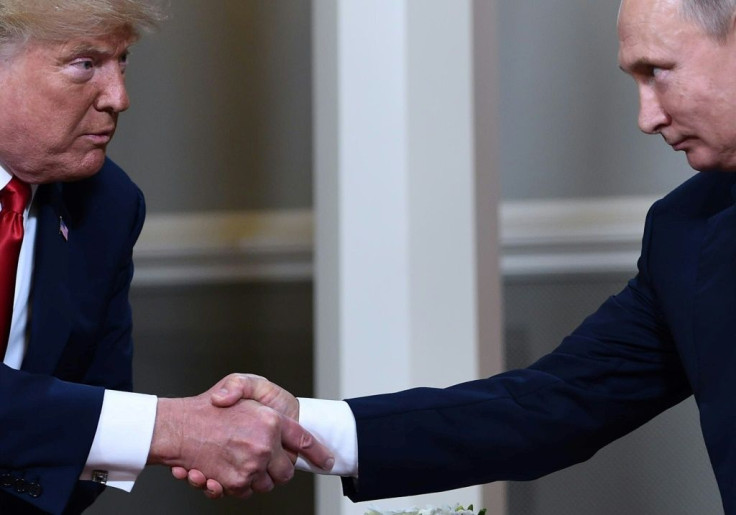 © Copyright IBTimes 2023. All rights reserved.