Trump 'Invested Millions' To Spread Fake News, Cheney Says; New Election Theories Pop Up
KEY POINTS
The House Select Committee said Trump spent campaign funds to convince Americans that the election was stolen from him
Trump supporters claim Ivanka Trump and William Barr lied in their testimony as part of Trump's plan to confuse the Congress
Other Trump supports claim Barr was paid by a voting machine company to make his testimony dismissing election fraud conspiracies
Former President Donald Trump invested millions of dollars to promote fake information about the 2020 U.S. election to hold on to power, a lawmaker investigating the riot at the Capitol in January 2021 said.
Speaking during a public hearing, Rep. Liz Cheney, R-WY, accused Trump of using campaign funds to promote fake news about the election in an effort to convince Americans that he won the presidency in 2020 and that it was stolen from him. The false campaign later led to a siege at the U.S. Capitol on Jan. 6, 2021, and to the deaths of five people.
"President Trump invested millions of dollars of campaign funds purposely spreading false information, running ads he knew were false, and convincing millions of Americans that the election was corrupt and he was the true president," the House Select Committee vice-chair said.
"As you will see, this misinformation campaign provoked the violence on January 6th."
The House Select Committee has held several public hearings over the past two weeks on the Capitol Riot. During each session, the panel presented evidence and testimonies proving that Trump deliberately promoted conspiracies about the election despite knowing that he lost to Joe Biden. However, the former president's most stalwart supporters have used the evidence presented by the panel to promote new conspiracy theories about the election.
Former Attorney General William Barr testified to the committee that there was no evidence of widespread election fraud despite Trump's claims. Some Trump supporters now argue that Dominion Voting Systems, a voting machine company that Trump and his supporters accused of vote rigging, paid Barr to make the testimony.
"From 2009 to 2018, DOMINION PAID BARR $1.2 million in cash and granted him another $1.1 million in stock awards, according to SEC filings. (No wonder Barr can't find any voter fraud!)," a Trump supporter posted on Telegram, per The Associated Press.
However, Barr was paid by Dominion Energy, a publicly-traded company based in Virginia, where he served on the board of directors from 2009 to 2019. The company provides power and heat to customers located in mid-Atlantic states.
Ivanka Trump, the former president's eldest daughter, also testified to the committee that she has accepted that the Justice Department found no sufficient evidence of election fraud. Jordan Sather, a proponent of the QAnon theory, claimed both Barr and Ivanka were lying in their testimonies as part of Trump's scheme to confuse Congress.
"I can just imagine Donald Trump telling Ivanka: 'Hey, go to this hearing, say these things. Screw with their heads,'" Sather said on his online show.
The House Select Committee is expected to hold another public hearing on Tuesday, June 21, at 1 p.m. ET. It is unclear what the panel plans to present at the hearing.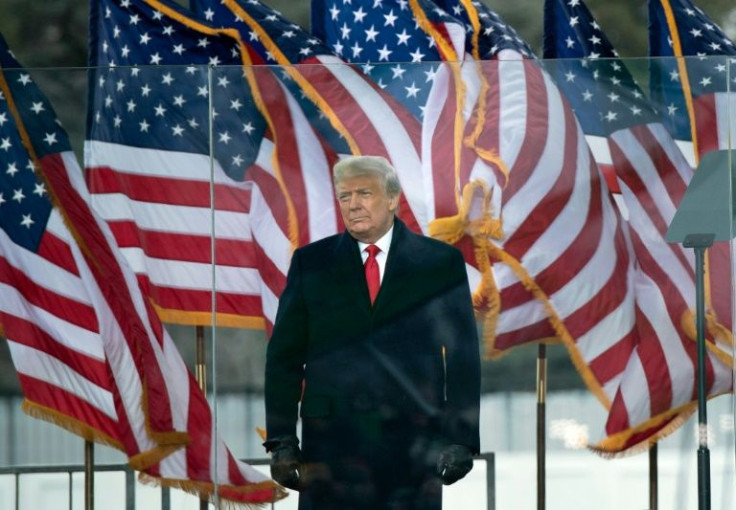 © Copyright IBTimes 2023. All rights reserved.