Trump Marks Memorial Day With Enraged Post About 'Pigs,' Lunatics And 'Dangerous Fire'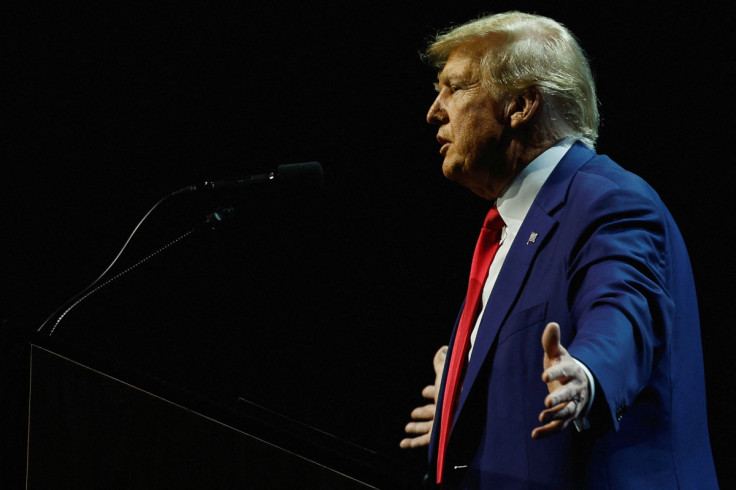 KEY POINTS
Donald Trump has a long history of criticizing military veterans and members
Trump's Memorial Day 2018 commemoration post was condemned by a veterans group
Iraq War veteran and Illinois Sen. Tammy Duckworth called Trump "Cadet Bone Spurs"
Donald Trump seemingly made his Memorial Day post Monday all about himself despite not having served in the military.
In his all-caps rant on Truth Social, the former president and current GOP candidate wished a "happy Memorial Day" to not only military veterans who "gave the ultimate sacrifice for the country" but also those "stopping the threats of the terrorists, misfits and lunatic thugs who are working feverishly from within to overturn and destroy our once great country."
Trump, 76, also claimed that the country "has never been in greater peril than it is right now" and urged his followers to help him "stop the communists, Marxists and fascist 'pigs' at every turn, and Make America Great Again!"
Trump's Memorial Day 2023 message was reminiscent of his 2018 tweet marking the somber day of national remembrance, in which he said that fallen soldiers "would be very happy" about the state of the economy under his administration.
"Those who died for our great country would be very happy and proud at how well our country is doing today. Best economy in decades, lowest unemployment numbers for Blacks and Hispanics ever (and women in 18 years), rebuilding our military and so much more. Nice!" Trump wrote in 2018.
Veterans group VoteVets condemned his tweet at the time, calling Trump's post "inappropriate."
"Self-promotion on a day to remember the fallen, and wishing those remembering their deceased loved ones a 'happy' holiday is appalling," the group added.
Trump, who avoided the Vietnam War draft due to alleged bone spurs, has a long history of criticizing military veterans and members. He once called the late Arizona Sen. John McCain, who was captured and tortured in Vietnam, a "f---ing loser."
"He's not a war hero. I like people who weren't captured," the former president said of McCain in 2015.
The remarks prompted Iraq War veteran and Illinois Sen. Tammy Duckworth to call Trump "Cadet Bone Spurs."
Meanwhile, on this year's Memorial Day, presidential hopeful and Florida Gov. Ron DeSantis spoke out against woke "political ideologies" in the U.S. military and vowed that there would be "very big changes" if he were elected to the top job.
"I think the military that I see is different from the military I served in," the Navy veteran said in an interview with Fox News Monday morning. "I see a lot of emphasis now on political ideologies, things like gender pronouns. I see a lot about things like [Diversity Equity and Inclusion programs], and I think that that's caused recruiting to plummet. I think it's driven off a lot of warriors and I think morale is low."
In contrast to Trump's enraged message, President Joe Biden acknowledged the solemnity of the occasion, honoring in a Twitter post those "who gave their last full measure of devotion to this nation."
"We'll never be able to repay the debt we owe them," he wrote Monday. "But today, we rededicate ourselves to the work for which they gave their lives, and we recommit to supporting the loved ones they left behind."
In his own Memorial Day post, former President Barack Obama honored the "brave Americans who have served our country and given their lives for our freedom."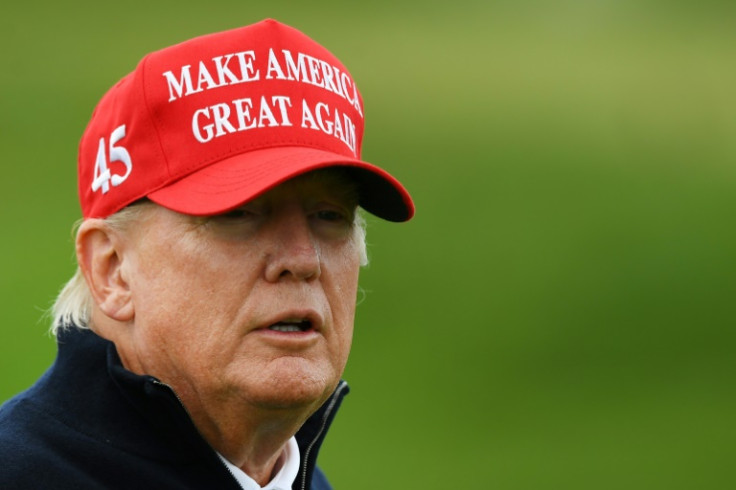 © Copyright IBTimes 2023. All rights reserved.