Trump On SCOTUS Leak: It Is 'A Very Bad Thing For The Country'
Former President Donald Trump shared his reaction to the leak of Supreme Court Justice Samuel Alito's draft opinion that would overturn Roe v. Wade in the United States, revealing what he thought about the controversy in an interview with David Brody of Real America's Voice on Wednesday.
"I will say the leak was a terrible thing, you are just not used to that for the Supreme Court," Trump told Brody.
"You know you try and cover those leaks. But you've never seen it, or they've rarely seen it, in the Supreme court. It was very shocking, I think. I think it was a very bad thing for the country," Trump added.
The draft opinion was leaked to Politico and released on Monday, sparking outrage from abortion rights activists who have been protesting across the country. Counter-protesters have also joined the fray, including one college student who climbed the Salesforce Tower in San Francisco to raise money for anti-abortion charities.
This is the first leaked draft opinion from SCOTUS in U.S. history. There have been leaks from the Supreme Court before, but never a draft opinion. The opinion was drafted in February and only recently released to the public, sparking debates about who may have leaked the document to Politico.
Some of Trump's Republican colleagues have called for the person who leaked the document to be found and prosecuted. However, during the interview Trump did not express his opinion on abortion, only talking about the leak specifically.
Trump acknowledged that many people have pointed out it was his Supreme Court picks that made overturning Roe v Wade possible, to which he said "some people maybe say it's my fault and some people say thank you very much."
During his 2016 campaign, Trump vocally supported overturning Roe v. Wade and defunding Planned Parenthood. Still, while he has said he was anti-abortion, he also said he supported abortion in cases of rape, incest, and with the life of the child-bearer in mind.
Overturning Roe v. Wade would make it legal for states to pass full bans on abortions with no exceptions for rape, incest or potential threats to a mother's life.
Former President Barack Obama also expressed his, and his wife Michelle's, opinion on the leaked SCOTUS opinion in a tweet on Tuesday. The tweet acknowledged that while people have different opinions on abortion, the potential end of abortion rights in the US concerned the Obamas.
The statement read that the leaked decision "serves as a powerful reminder of the central role in protecting our rights — and of the fact that elections have consequences," which is another reference to Trump's appointment of three conservative Supreme Court justices.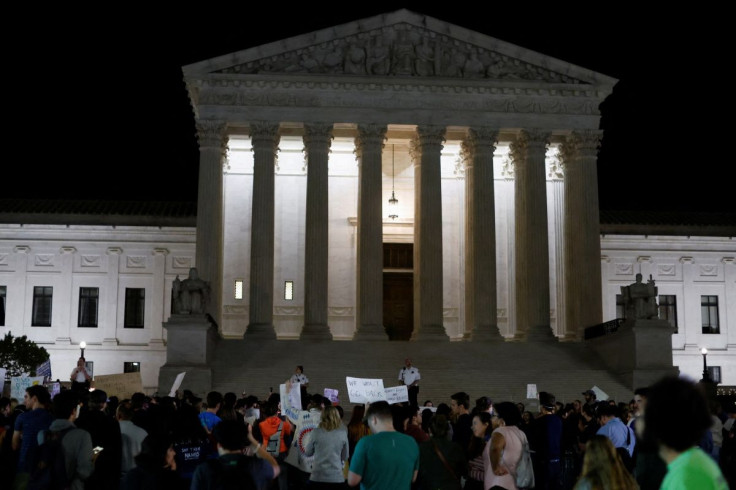 © Copyright IBTimes 2023. All rights reserved.
FOLLOW MORE IBT NEWS ON THE BELOW CHANNELS