Trump Sent Ivanka On 'Certain Deals' Because She Was 'So Good Looking,' Cohen Says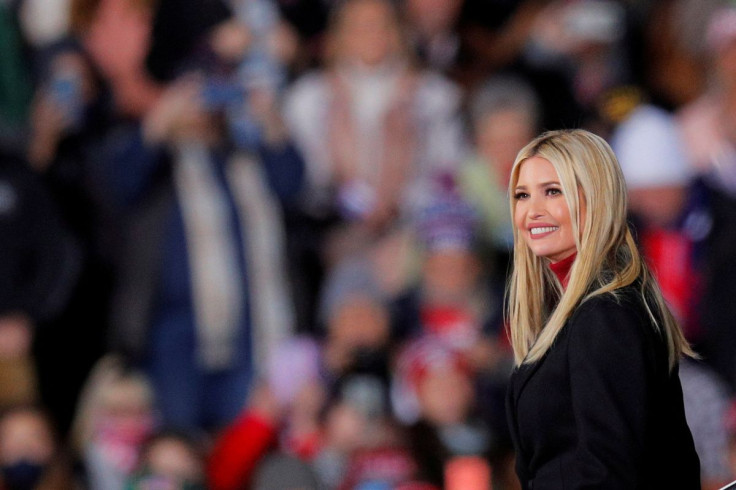 KEY POINTS
Cohen claimed that the former president favored Ivanka out of all his children
O'Day said the Trump children were almost always pitted against each other
In November, Cohen speculated that Ivanka and Jared could be working with the FBI
The former personal attorney of former President Donald Trump revealed Wednesday that he would send his daughter Ivanka on "certain deals" because of her good looks, according to a report.
Michael Cohen claimed in a recent "Mea Culpa" podcast episode that the former president favored Ivanka out of all his children.
"Ivanka is by far the most prepared out of all [of Trump's kids]. She won't go on an interview unless she knows every single question. She will script out the blowing of her hair," Cohen said.
"The father, Donald, used to turn around when she would leave, and he would be like, 'She is just lucky that she is so good-looking, that all women want to be her and all men want to sleep with her.' I turn around and said, 'I am not 100% certain that is true.' He said, 'No, no, it is,'" Cohen added.
Cohen, who was the key person in New York District Attorney Alvin Bragg's felony cases against Trump for falsifying business records, spoke with Donald Trump Jr.'s ex-girlfriend Aubrey O'Day, who also shared her thoughts on the former first daughter and White House adviser.
"You told me she was a dummy and is seen as a dummy. Like, go get her some shoes and that will make her happy, put shiny things in front of her face ... My understanding of her is she was the hand inside of the puppet master," O'Day said.
"She had the office next to him when he went to the White House, she was there to make calls, maybe it was [her husband] Jared [Kushner] making calls through her ... I think obviously Trump's natural state is to be able to hear women before men based off of what we've all seen and witnessed and you know what that means," she added.
O'Day, who was in a relationship with the former president's namesake while he was still married to Vanessa Trump, said that the kids were almost pitted against each other at their very young ages. But one thing she noticed was that "Ivanka was running the ship."
In November last year, Cohen speculated that Ivanka and Jared did not join her father's reelection campaign because they might be working with the FBI.
"I believe Jared and Ivanka potentially were the moles in terms of the Mar-a-Lago documents and so on," Cohen told MSNBC's "The Katie Phang Show."
"And it would be very interesting to have, let's say, the son-in-law, the daughter who are FBI informants — DOJ informants — acting as senior members of a campaign or an administration if he should somehow manage to slide back in," he added.
Ivanka's cooperation with the FBI would not appear as far-fetched since she has also testified for about eight hours before the House Panel that investigated the January 6, 2021 attack on the U.S. Capitol.
However, the committee said that while she acknowledged there was no evidence of voter fraud, she was not as "forthcoming as [Pat] Cipollone and others about President Trump's conduct," per CBS News.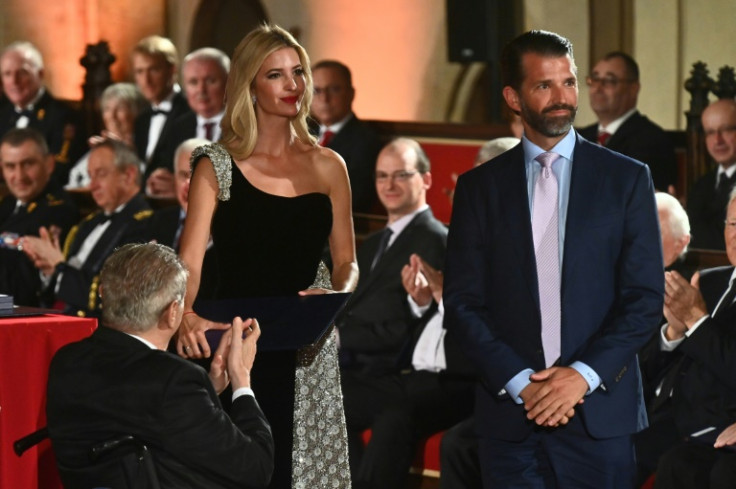 © Copyright IBTimes 2023. All rights reserved.