Trump Sexual Assault: Summer Zervos Says New Evidence 'Strongly Corroborate' Harassment Allegations
Declassified mobile phone records between president Donald Trump and Summer Zervos point to Trump lying when he said he hadn't met with the former "Apprentice" contestant and "strongly corroborate" Zervos' claim Trump sexually assaulted her.
Newly released phone records from Trump and the Trump Organization for a three-month period in 2007 and 2008 reveal several calls between Trump and Zervos. Marian Wang, Zervos' lawyer, said the records produced by the Trump Organization show Zervos and Trump "were exactly where she said they were exactly when she said they were there."
In her court filing on behalf of Zervos, Wang contended Trump's own records prove he lied and "strongly corroborate" her client's account of the sexual assaults. The phone records were produced for the first time in 2018 and were made public after intense legal wrangling.
The phone call log shows a call from Trump's phone to Zervos on the day she says Trump invited her to dinner at The Beverly Hills Hotel.
Wang argues Zervos' account is corroborated "in close detail" by the calendar entries and itineraries from late 2007 through early 2008. This three month-long span includes the day on which Zervos said she was assaulted by Trump at the hotel.
Wang said the newly released mobile phone records "line up with Zervos' detailed public account with striking accuracy."
The Trump Organization previously classified these documents "confidential." Wang said it was only after months of legal arguments and a telephone conference call with the court that Trump and the Trump Organization "finally and begrudgingly agreed to lift a number of these baseless (confidential) designations."
Wang said the phone records were fully redacted by the Trump Organization except for six line items showing calls made between Trump and Zervos in December 2007 and January and February 2008.
Trump lawyer Marc Kasowitz brushed aside Wang's claims.
"That President Trump may have had several phone calls with Ms. Zervos, who had been a contestant on The Apprentice, in no way corroborates Ms. Zervos's allegations," said Kasowitz. "In fact, at the time, Ms. Zervos, who initiated most of those calls, was pestering Mr. Trump for a job. Clearly, her counsel is resorting to litigating this case in the press because her claims have no merit in Court."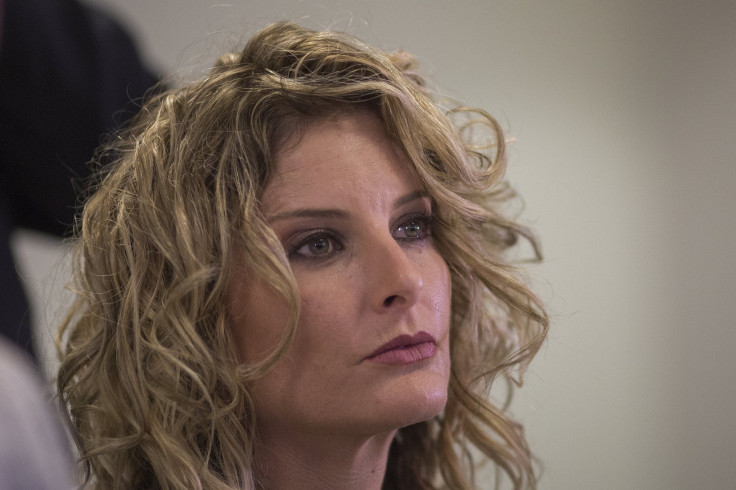 On Jan. 17, 2017, Zervos filed a defamation lawsuit against Trump after he publicly stated she lied when she said he forcibly kissed her, fondled her breasts, and thrust his genitals at her inside his room at The Beverly Hills Hotel. At the same time, Wang also filed a subpoena for "all documents concerning any woman who asserted that Donald J. Trump touched her inappropriately."
In March 2018, a New York Supreme Court judge allowed Zervos' defamation lawsuit against Trump to proceed. In March 2019, a New York appeals court rejected Trump's argument the Constitution grants him immunity from state lawsuits, clearing the way for Zervos' defamation lawsuit.
Wang said her client contacted lawyers about the allegations in 2011 and informed Fox News about the matter in August 2015.
"The fact that plaintiff sought legal counsel in 2011 and spoke about this to others including a news organization -- years before the events of 2016 at issue in this case -- strongly supports the inferences that her core narrative is true," states the filing that also cites emails and calendar entries to back up this claim.
Wang said Zervos reported Trump's alleged sexual assaults to family members and close friends immediately after they occurred. She also said Zervos considered taking legal action years before she finally filed the defamation lawsuit against Trump.
© Copyright IBTimes 2023. All rights reserved.