Trump's Last Pardon Minutes Before Leaving White House: Who Is Albert Pirro Jr.?
KEY POINTS
Trump issued a full pardon to Albert J. Pirro Jr. hours before leaving the White House
Pirro was convicted for evading taxes in 2000
He is the ex-husband of Fox News' Jeanine Pirro
President Donald Trump on Wednesday morning issued a slew of pardons and commutations that included the ex-husband of one of his most loyal supporters in the media.
During the early hours on Wednesday, Trump issued a full pardon to Albert Pirro Jr., a New York businessman who was convicted in 2000 for evading his taxes.
"I'm in shock. I went to bed last night having read the list assuming I wasn't getting a pardon. It certainly is a nice act on the part of the president. It has been 20 years since I served my time and it allows me to engage again in public companies, which I haven't been able to do previously," Pirro told The Daily Beast after being pardoned.
"It's a very nice surprise. I have a long association with the Trump organization as I represented them before my conviction. I served my time. I paid my debt. I plan to make a contribution back to society. It has been a humbling experience, and I'm very grateful to Donald Trump," he added.
Pirro was a businessman and real-estate development lawyer famously known for his sharp clothes and coiffed hair. Pirro represented Trump in several deals he made before the former reality-TV star became president.
During a trial in New York federal court in 2000, Pirro was convicted of conspiracy and tax evasion after he illegally deducted $1.2 million of personal expenses as write-offs.
"I clearly did not fulfill my responsibilities to make a diligent enough effort to disclose my tax returns. To my wife, Jeanine, I would like to publicly apologize for the difficulties which I have imposed upon her in carrying out her professional aspirations, as well as tarnishing her stellar record," Pirro said during the trial.
Pirro was able to reduce his original sentence of 37 to 46 months in prison to 29 months after he waived his right to appeal.
Pirro is the former husband of Jeanine Pirro, the host of Fox News' "Justice with Judge Jeanine" and a well-known Trump supporter. The couple divorced in 2013 after it was discovered he had a child with another women while still married to Jeanine.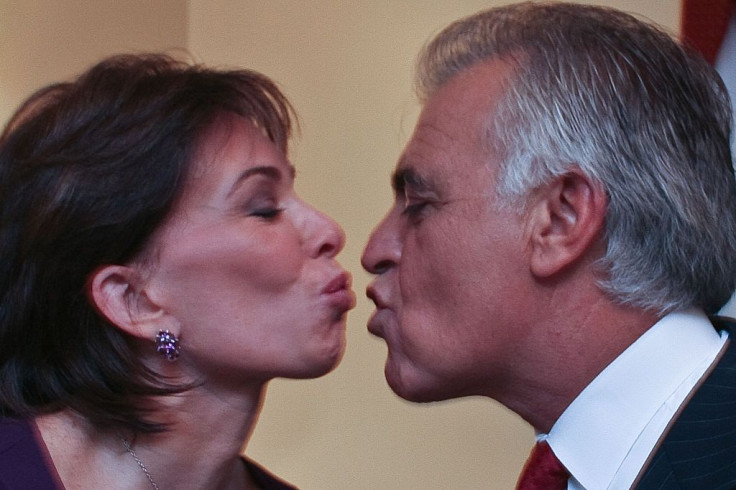 © Copyright IBTimes 2023. All rights reserved.