Truth About Jennifer Aniston Being 'Upset' With Justin Theroux, Katie Holmes' Alleged Romance
Jennifer Aniston is, currently, single and she is not planning to date anyone as of yet. The "FRIENDS" actress said she wants to focus more on her craft after her failed marriages from Brad Pitt and Justin Theroux. However, recent rumors are saying that Jennifer is not over from Justin yet even after they announced their separation in February 2018.
A tabloid claimed that Jennifer is not happy after learning that Justin is, allegedly, dating Katie Holmes. Star Magazine reported that "The Leftovers" actor and Jamie Foxx's ex-girlfriend had a secret date in New York City earlier this month. Though IBTimes debunked the claims already, Woman's Day made another story saying that, aside from Jennifer, Tom Cruise is not pleased about it either.
A source told Woman's Day that Justin Theroux and Katie Holmes are now developing special feelings for each other. It said that both Jennifer Aniston and Tom Cruise are "deeply upset" about it. The "Murder Mystery" actress, reportedly, does not see Justin being Katie's boyfriend and was "hurt" that her ex-husband did not tell her about his new romance. The "Top Gun" star, on the other hand, feels humiliated that his former partner has stepped out with one of his former pals.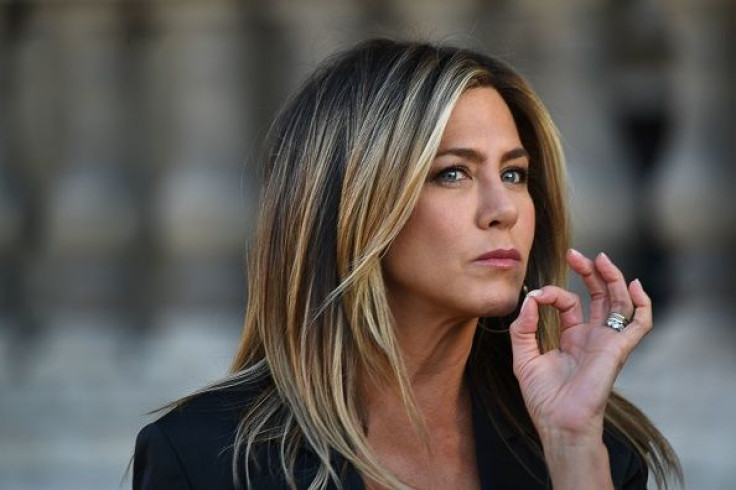 Aside from the fact that there is no evidence to prove Katie and Justin are really dating, it's impossible for Jennifer to get jealous or feel upset about their alleged romance as she is perfectly happy with singlehood. The "We're the Millers" actress even told Howard Stern on Sirius XM, in October, that she is not ready to mingle and has more than enough on her plate right now.
"Yeah, and I'm very busy. For now. I'm promoting [The Morning Show]. I'm prepping for next season," Jennifer Aniston said. "Hey, listen, I just don't like being set up. I don't like it. I hate it," she went on.
Also, the "Horrible Bosses" actress, previously, revealed that she was not heartbroken over her divorce from Justin Theroux. "The misconceptions are 'Jen can't keep a man,' and 'Jen refuses to have a baby because she's selfish and committed to her career.' Or that I'm sad and heartbroken. First, with all due respect, I'm not heartbroken," she told InStyle in September 2018.
© Copyright IBTimes 2023. All rights reserved.