Tucson Shooting: Arizona Officer Could Face Criminal Charges After Killing Man In Wheelchair
An officer in Arizona could face criminal charges after fatally shooting a man in a wheelchair who was suspected of shoplifting.
The incident took place on Monday when former Tucson Police Department officer Ryan Remington approached a Lowe's home improvement store and fired his gun nine times into the back and side of Richard Lee Richards.
On Tuesday, police released surveillance video and bodycam footage of the incident. Prior to the shooting at Lowe's, a Walmart employee told Remington, who was working off-duty as security, that Richards was suspected of stealing a toolbox. The worker later told police Richards pulled out a knife when he was asked to show his receipt.
In the video, Remington and the Walmart employee can be seen following Richards in the parking lot. Additional police backup, officer Stephanie Taylor, didn't arrive until Remington and Richards were approaching the entrance of Lowes.
Remington is then heard telling Richards, "Do not go to the store, sir," but the 61-year-old shoplifting suspect continued to enter the store.
At that point, both officers had their guns drawn. Taylor said, "Stop now. You need to —" but she stopped speaking when Remington fired his gun nine times into Richards.
The Pima County Attorney's Office is reviewing the footage, which could result in the filing of criminal charges against Remington for the shooting.
On Tuesday, Tucson police chief Chris Magnus condemned Remington's response to the shoplifting incident. "To be very clear, I am deeply disturbed and troubled by officer Remington's actions," Magnus said at a news conference.
"His use of deadly force in this incident is a clear violation of department policy and directly contradicts multiple aspects of our use of force and training."
Remington was fired on Tuesday after working with the Tucson Police Department for four years.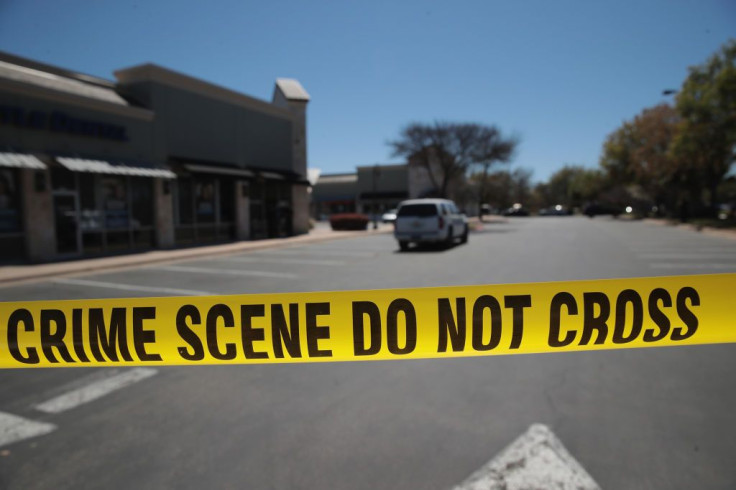 © Copyright IBTimes 2022. All rights reserved.
FOLLOW MORE IBT NEWS ON THE BELOW CHANNELS