Turkey Earthquake: Miraculous Rescue of 2-Week-Old Baby After 48 Hours [PHOTOS]
After the massive devastation in Turkey caused by a 7.2 magnitude earthquake, rescue operations are increasing in intensity and workers are racing to save as many people who are still alive and trapped in the rubble as possible.
The finding of a 2-week-old baby girl alive, after 48 hours of the quake, was nothing less than a miracle. The newborn was found breathing; workers salvaged her from a narrow slit in the rubble of an earthquake-destroyed building in Ercis.
The Washington Post reported that the rescue workers reached the baby, named Azra Karaduman, after hours of frantic digging.
The death toll has already climbed past 400, leaving thousands homeless and many orphaned. Tuesday's rescue of Azra, the baby who survived for over 48 hours in near-freezing temperature, was an unparalleled delight for the rescue workers.
The dramatic operation was more remarkable because it saved three generations of the family, reported CBS News.
Bringing them out is such happiness. I wouldn't be happier if they gave me tons of money, rescuer Oytun Gulpinar told Associated Press. The baby, the AP report continued, has been declared healthy after being flown to a hospital in Ankara, the Turkish capital.
The aid workers are trying to find more bodies and people trapped amid the debris. However, the father of the rescued infant is still not to be found.
The report said that five other people have been found alive in the rubble, including 10-year-old Serhat Gur, who was found after 54 hours but died a short time later.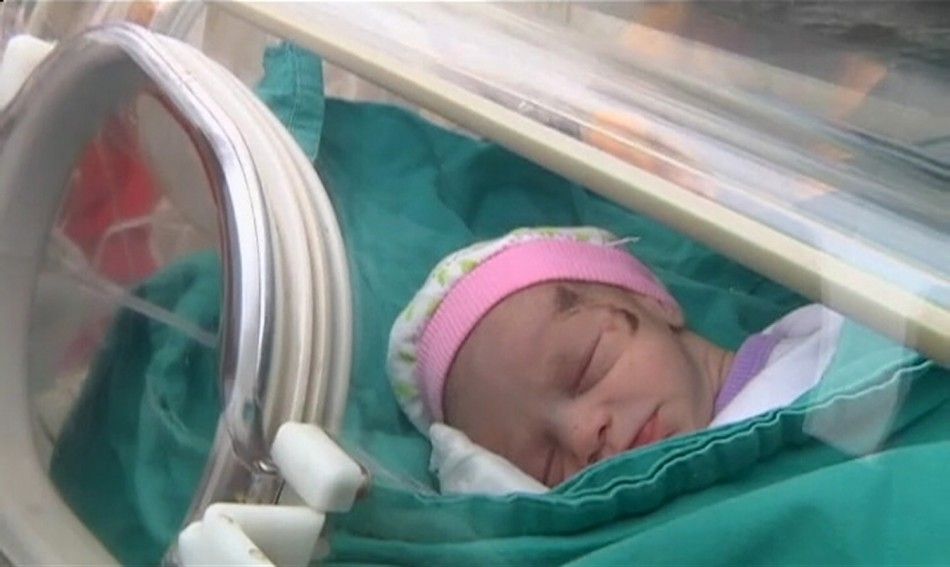 © Copyright IBTimes 2023. All rights reserved.