Turkey, Iran And China: Leading Jailers Of Journalists [CHARTS]
Turkey, Iran and China are holding more journalists in jail than the rest of the world put together, according to the Committee to Protect Journalists' 2013 Prison Census.
The CPJ identified 211 journalists who were in jail for their work in 2013 (as of Dec. 1), the second worst year since the organization began keeping tally in 2000. The worst year was in 2012, when 232 journalists were in jail.
Some journalists who were in prison as of Dec. 1, 2013 have since been released. These charts reflect data that is current as of that date.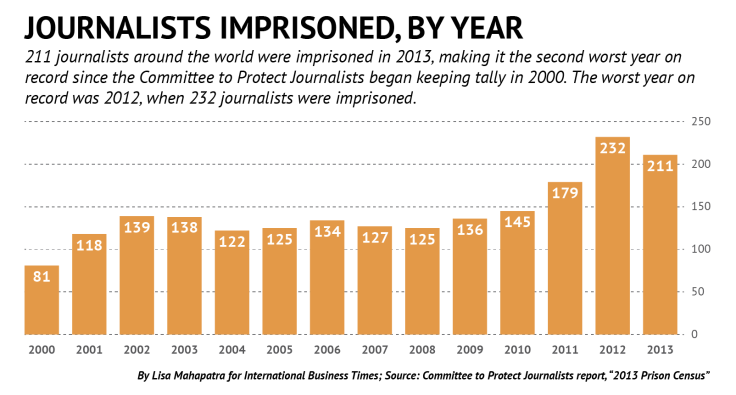 Of 211 imprisoned journalists, 107 were being held in Turkey, Iran or China. Both Turkey and Iran released a few journalists last year, either because their sentences were up or because of a change in legislation.
Though only 12 journalists were being held in jail in Syria, about 30 more are believed to have been abducted by armed opposition groups.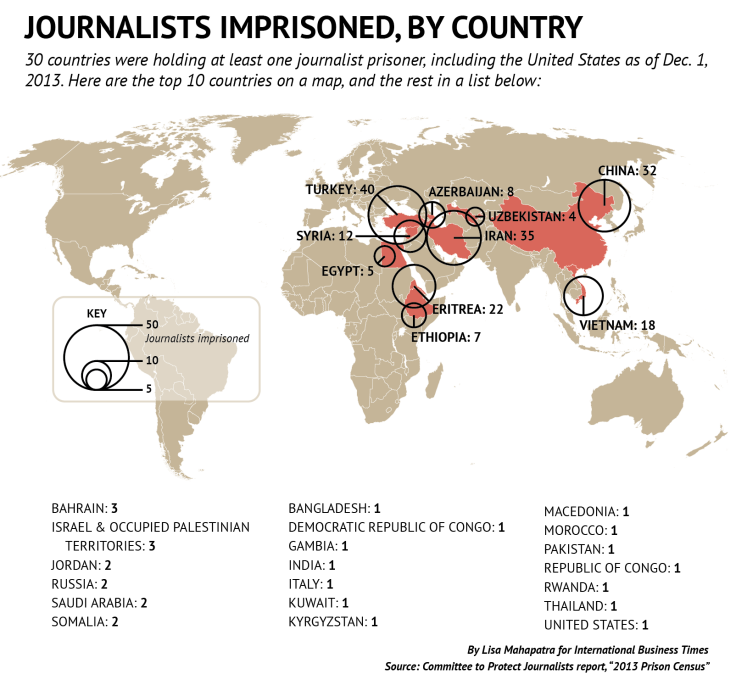 The most common charge against jailed journalists were anti-state charges like subversion of terrorism from intolerant governments. However, in the case of 45 journalists imprisoned, no official charges have been declared.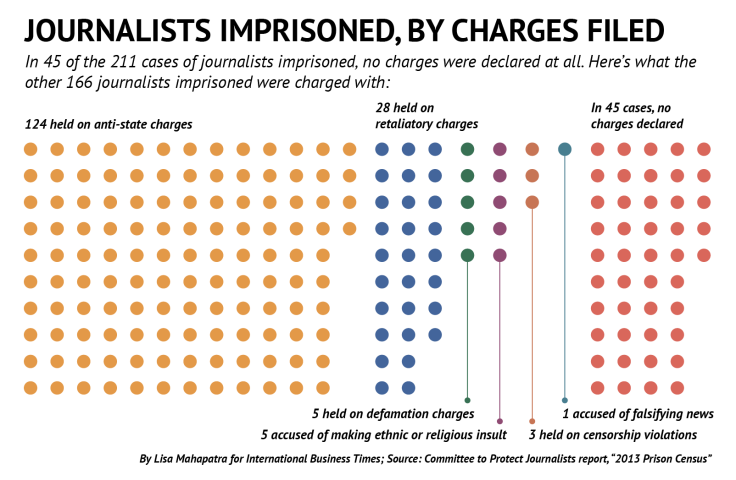 About half of all the journalists imprisoned worked for online news publications, the most of any single news medium. And 71 of all the jailed journalists were freelancers, not on staff at any specific media organization.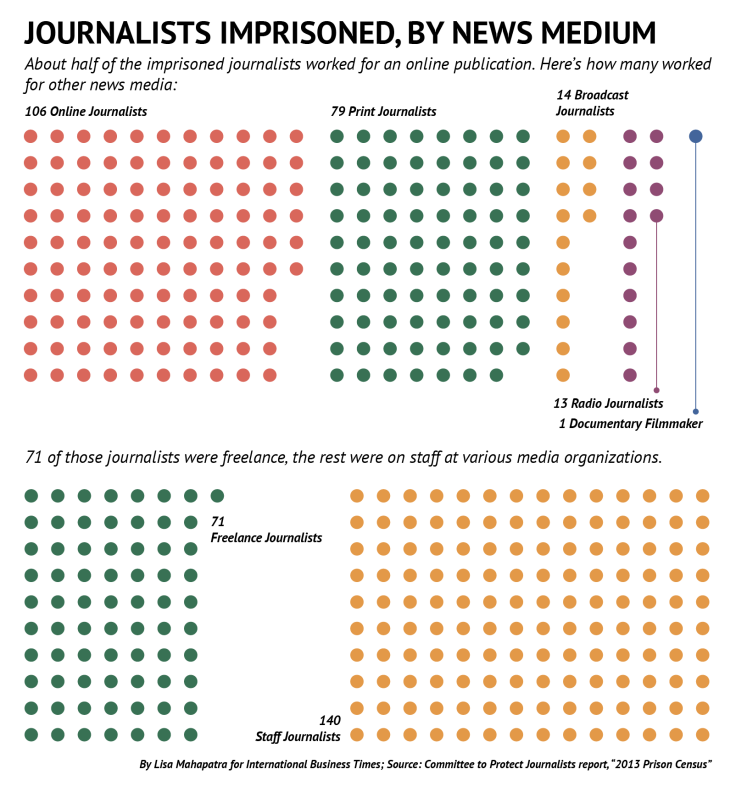 Correction: An earlier version of the graphic "Journalists imprisoned, by country" said that there were 2 journalists in prison in Bangladesh. This was inaccurate, there is only one journalist in prison in Banglagesh. The graphic has been edited to reflect the correction.
© Copyright IBTimes 2023. All rights reserved.