Twitch Faces Backlash For Pornography Playing On Channel Of Tyler 'Ninja' Blevins After Move To Mixer
Live streaming video platform Twitch has found itself in hot water after a pornographic live stream began playing on the now dormant channel of Tyler Blevins, better known as "Ninja," after his move to Mixer.
The incident occurred Sunday when Blevins' former Twitch channel was hosting promotional content for the rest of Twitch after he announced his move to rival streaming platform, Mixer. This is part of a larger effort by the platform to promote other streamers and recommended content the viewer may enjoy, similar to YouTube recommendations. In this case, Twitch was using Blevins' channel as a means to promote other popular "Fortnite" streamers on the platform.
What Twitch did not realize was one of the top recommended channels highlighted was hosting hardcore pornography.
Blevins, 28, was the biggest streamer on Twitch, amassing over 14 million subscribers, or followers, to his Twitch channel. However, he announced earlier in August that he would be making the jump to Microsoft's own streaming platform and began on Aug. 2 at Lollapalooza. Going forward, he will exclusively be streaming on Mixer and has already received over 1.5 million subscribers.
Blevins quickly took to Twitter to address the situation.
Twitch CEO Emmett Shear also took to Twitter to address users about the mistake and apologize to Blevins.
Blevins' Twitch channel has since reverted to normal offline status.
Twitch, which has roughly 15 million daily active users, was acquired by Amazon in 2014 for $970 million.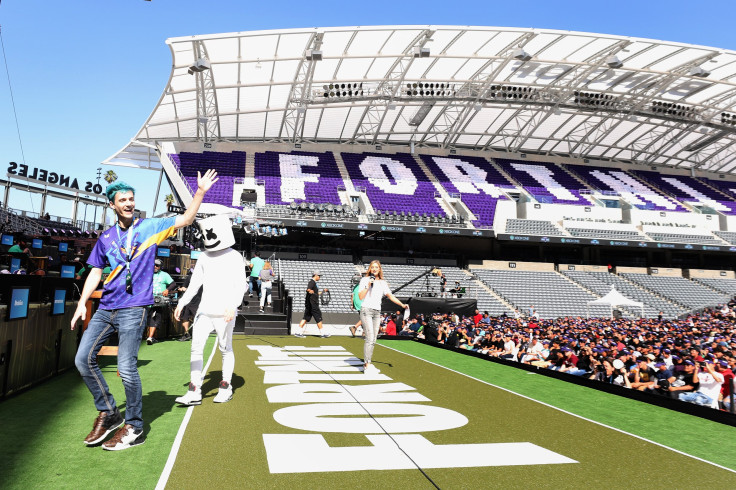 © Copyright IBTimes 2023. All rights reserved.