Twitter Is Going In For A Brazilian
Hope to accelerate growth among its second-largest base of users.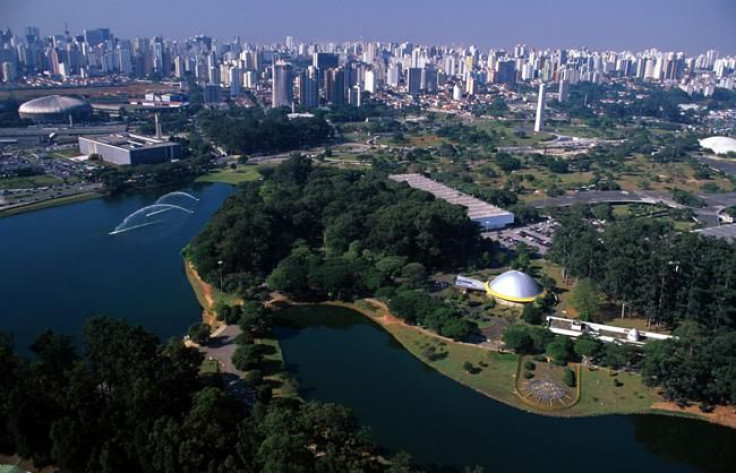 Popular micro-blogging service and rising Silicon Valley star Twitter is expanding into Latin America. According to a report from Reuters, the company is opening an office in Brazil, the country that is home to more than 40 million users -- its largest market in the world after the U.S.
The office, which will set up shop in the largest city of Sao Paulo, is intended to give Twitter more direct access to its large user-base in the country.
"We believe our new office in Brazil will allow us to get closer to the users and show the value of our platform," Twitter's new country manager for Brazil, Guilherme Ribenboim, told Reuters. "Brazil has rather mature Internet and advertisement markets. Our audience is very big and active. We are going to try to monetize it."
In terms of monetization strategies, Brazil offers another impressive bit of data for Twitter in addition to being the second-largest market. According to the most recent numbers from social media research firm Semiocast, Brazil also ranks fifth globally in overall Twitter usage, a number that would probably be higher were it not for Facebook's (Nasdaq: FB) immense popularity in the country.
Semiocast's report also noted that that only a third of Brazil's Twitter activity comes from mobile devices -- about half of the volume of the United States.
Ribenboim acknowledged these shortcomings for the social network's slowing growth rate in Brazil, but said coming events hosted by the country like the 2014 World Cup and 2016 Olympic Games will offer "huge opportunities to leverage and show the potential of Twitter."
Facebook first overtook Google's (Nasdaq: GOOG) Orkut as the most popular social network in Brazil in January 2012 when it surpassed 36 million users, according to a comScore report. By that point, Twitter had already climbed to a top-five ranking, resting at number four by Comscore's data.
© Copyright IBTimes 2023. All rights reserved.