Twitter Reacts To Azealia Banks Blasting Taylor Swift's Rumored Boyfriend Matty Healy: 'She's Valid This Time'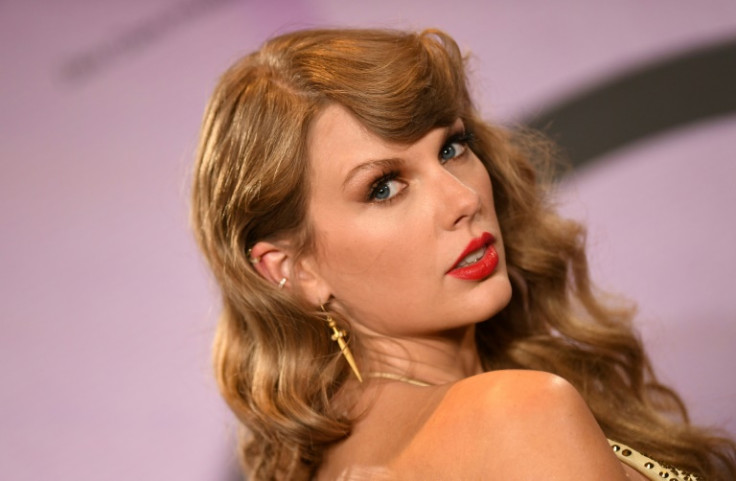 KEY POINTS
Azealia Banks has voiced her disapproval of Matty Healy for Taylor Swift
Several netizens agreed with Banks since they also don't like Healy for Swift
Banks also questioned Healy's knowledge of the music industry
Netizens shared mixed responses to Azealia Banks' claims against Matty Healy.
Banks made several scathing attacks against Healy in a series of posts on her Instagram Stories. In one post, she warned Taylor Swift about the risk of getting scabies while dating The 1975 frontman.
"Taylor, this guy is gonna give you scabies. He's not on the level of powerful p--s [you] worked HELLA Hard To build," she wrote.
Banks noted that there are "so many much cooler people in music to work with." She also recommended American singer-songwriter James Mercer, the lead vocalist of the band The Shins.
"Ugh, this dude is a full incel. You cannot be letting him climb the rich white Coochie mountain, sis," she added, referencing Healy.
Banks' remarks about Healy, who is rumored to be Swift's new boyfriend, immediately received several responses from the netizens. Many agreed with her and believed Swift should date somebody else instead of the English singer-songwriter.
"She's valid this time," one commented. Another added, "Us swifties finally agree with her."
"Not Azealia being right for once," a different user wrote.
"She opens her mouth to speak facts at the oddest of times," a fourth commenter opined.
Meanwhile, some users also defended Swift's choice.
"They are so cute together," one said of Swift and Healy. Another added, "I guess that's the great thing about being Taylor Swift! She can work with whoever the hell she likes & doesn't have to take advice from some trashy unknown black woman."
"I love seeing how Matty and Taylor broke the matrix with their relationship hahaha Let the world burn and the clowns. The more hate they get, the more I love their relationship," a Swift and Healy supporter commented.
"She shouldn't be putting such things abt other people's lives out there like that, it's weird even if she has a point there's better ways to address this," another said, airing her disapproval of what Banks did, with a woman facepalming emoji.
In another post on her Instagram Story, Banks criticized Healy's music and praised Ice Spice.
"Does Matt Healy know that no one thinks The 1975 makes good music and that he's a lame poser with a trash cliche band name that actually means nothing," she said.
She also called Healy an "outrageous small white opinionated male musician" and questioned his knowledge of the music industry.
"Does he know that black women are more coveted in the industry because there's BIG BUSINESS in female rap," she added. "You're not a star, nor are you good at whatever this crappy a– mid-2000s indie pitchfork darling fantasy you're trying to sell. Ice Spice has MILES more originality than you will ever."
Many netizens wondered why Banks targeted Healy. According to Billboard, the controversy started in February when Healy appeared in an episode of "The Adam Friedland Show," and he laughed at racist and fatphobic jokes aimed at Ice Spice, who is of Nigerian and Dominican descent. He later apologized to Ice Spice during a concert.
On Monday, Healy addressed the controversies involving him, including that of Ice Spice in an interview with the New Yorker.
"It doesn't actually matter," Healy said. "Nobody is sitting there at night slumped at their computer, and their boyfriend comes over and goes, 'What's wrong, darling?' and they go, 'It's just this thing with Matty Healy.' That doesn't happen."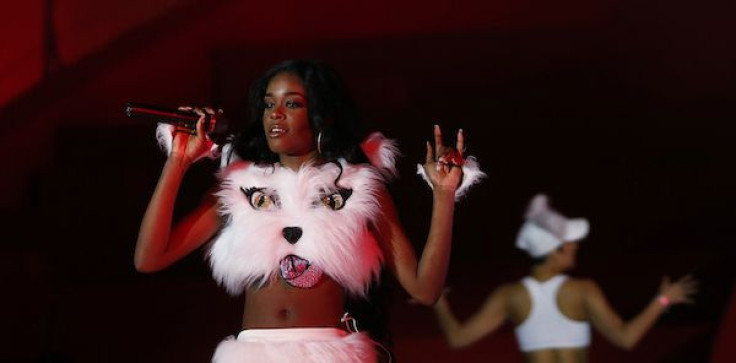 © Copyright IBTimes 2023. All rights reserved.