Twitter Reacts To Claims Meghan Markle Faked Interviews For 'Archetypes' Podcast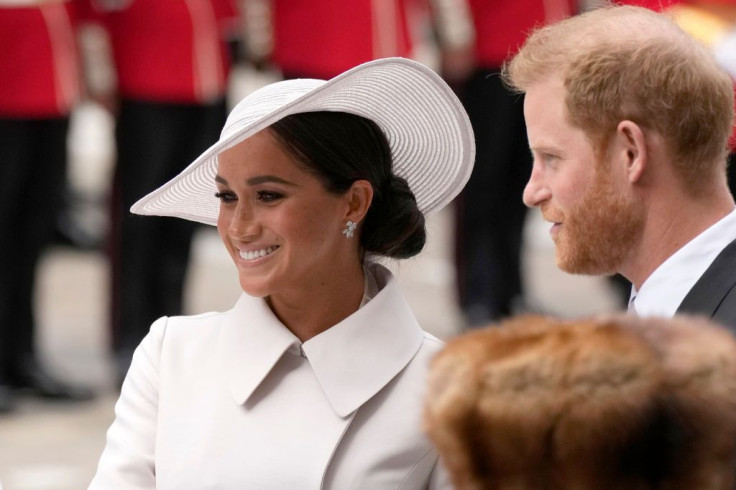 KEY POINTS
There are rumors that Meghan Markle didn't do all the interviews for her Spotify podcast "Archetypes"
Markle's questions were allegedly edited in afterward, so she would be part of the interview.
Some Twitter users claimed Markle was lazy; one said the people were just hating the duchess
Twitter users reacted to the allegations Meghan Markle faked some interviews for her Spotify podcast.
Spotify decided not to renew Markle's "Archetypes" podcast for another season. Last week, the music and podcast streaming giant and the Sussexes announced their split after signing a $20 million multi-year business deal.
Following their separation, there were allegations against the Duchess of Sussex. A report from podcast-focused outlet Podnews claimed multiple sources said some interviews were done by other staffers and Markle's questions were edited in afterward. The report, however, did not highlight a specific episode, Daily Mail reported.
Twitter users immediately reacted, and they shared different opinions about it. Some were furious, while others wondered if it was true.
"Fake production, but it received real awards... Such a really bad look. Arrogant , nasty, vile, evil person, that she is," one commented. Another added, "Funny thing is Alison Yarrow who tweeted thanks to Farrah for being an excellent interviewer so saying she wasn't interviewed by Markle & Markle matching up to it at a later date has mysteriously disappeared off social media! Oh look that proof has disappeared, I wonder why."
"She's being slammed, and not before time, it's time that lazy grifter was put in her place, lording it over everyone because she has a title, she's being exposed for who she is, and is great," a third person wrote.
"I'm sure she didn't even listen to her 'guests' answers, she just played the sound of her own voice over and over thinking she made it. And today, all the truths come out," a fourth user opined.
"The mainstream media is so slow. Even I had picked this piece of news up from citizen journalists almost as soon as the #MeghanMarkleGlobalLaughingstock pod flop was broadcast. One of her so-called interviewees said she didn't even meet her," a different user claimed.
Meanwhile, some felt the people were just hating the Duchess of Sussex.
"The hate is real and quite frankly ridiculous," one wrote.
According to Fox News Digital, the allegation that Markle didn't do all the interviews started in August 2022 when writer Allison Yarrow praised "Archetypes" producer Farrah Safari on Instagram for being an "excellent interviewer."
Meanwhile, Spotify chief economist Will Page also remarked on the Sussexes' minimal work for their $20 million deal with the platform.
"I don't know the figures in terms of audience, but I did a quick bit of math before coming up on your show and the reported 18 million pounds that they walked out with meant that Harry and Meghan earned more than 'Blinding Lights,'" referring to The Weeknd's song, which is the "most streamed song ever on Spotify."
"Which is not bad for twelve hours of work," Page added.
Sportscaster Bill Simmons, who sold "The Ringer" to Spotify, also reacted to how the Sussexes and the platform's business deal ended. He slammed the Duke and Duchess of Sussex, calling them "the f---ing grifters."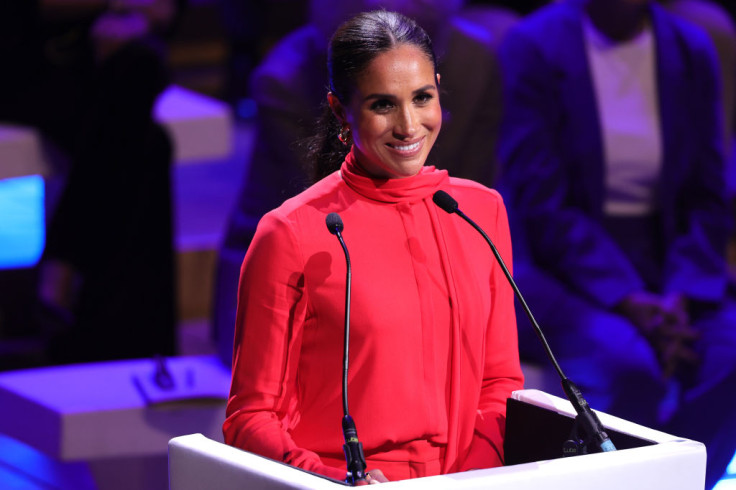 © Copyright IBTimes 2023. All rights reserved.