Twitter Reacts To Elon Musk Reinstating Suspended Accounts Next Week: 'King Or Something?'
KEY POINTS
Elon Musk said some suspended accounts would start getting reinstated next week
There have been concerns on his move possibly affecting advertisers and mobile app stores
Some users reminded Musk not to reinstate pro-terrorism and hate speech accounts
Elon Musk's announcement saying suspended Twitter accounts that did not break any laws would be reinstated starting next week has resulted in division among users of the microblogging platform.
While some think the Tesla CEO is acting like a "king," there are also those who believe the "general amnesty" is actually a good move.
"The people have spoken. Amnesty begins next week. Vox Populi, Vox Dei," the tech mogul tweeted Thursday.
Prior to the announcement, Musk asked Twitter users through an informal poll regarding "general amnesty" for suspended accounts that have "not broken the law or engaged in egregious spam."
Musk's decision to restore many suspended accounts is expected to have widespread consequences on the troubled social media platform, according to The Verge.
Ironically, the SpaceX founder himself announced earlier in the week that Twitter, under his reign, would deboost and demonetize "negative/hate tweets."
More than 3 million respondents answered Musk's poll on a blanket restoration for suspended accounts, with 72.4% of the respondents saying "yes."
Observers have noted that the move may scare off App Store and Google Play Store moderators over content concerns and it could have an alarming impact on advertisers, regulators and other Musk critics who have been watching his every move since he acquired the platform.
Meanwhile, Twitter users, both verified and not, have expressed their thoughts on Musk's decision.
Superintendent of the Kiryas Joel School District, Joel M. Petlin, said Musk's prompt action on shutting down a pro-terrorism account was a "welcome improvement" on Twitter but he should not consider amnesty "for accounts that promote, support, incite and glory terrorism."
"The people have spoken? What are you, a king or something?" musician and former Pixies frontman Black Francis quipped, alluding to Musk's use of the Latin phrase "Vox populi, vox Dei" which means, "The voice of the people is the voice of God."
Game designer and streamer Brian Kibler pointed out that "making decisions ostensibly based on Twitter polls... is a choice."
Social media influencer Nathalie Jacoby said she hoped trolls who lost their accounts over "attacking people relentlessly" would not get reinstated, as getting them back on the platform would only encourage more hate speech.
American photojournalist Tara Haelle replied to Musk's announcement tweet with a screenshot of a section of the Wikipedia entry on "Vox populi," which said that those who keep using the phrase "should not be listened to," as the "riotousness of the crowd is always very close to madness."
Meanwhile, other Twitter users are celebrating the blanket amnesty, praising Musk for his "awesome" decision.
The CEO of acquisition firm MicroAcquire, Andrew Gazdecki, said the move was "awesome."
British politician George Galloway said it was an "excellent" decision, adding that the new Twitter should remove the "false label" above his tweet that reads, "Russia-affiliated media."
"Two Feds & the Truth" podcast host Julia thanked Musk for the amnesty decision.
The CEO of political lifestyle company Freedom Speaks Up, Seth Weathers, called the move the "Great Thanksgiving Pardon of 2022."
Political activist and internet entrepreneur Kim Dotcom said he respected Musk for keeping his promises.
Other Twitter users were divided over whether Musk was actually listening to the voice of the people or not.
"If you actually believed in the voice of the people you'd let your workers have a free and fair election to decide if they want to form a union," one of them wrote.
"I appreciate the concept of second chances, but how does this move Twitter closer to stability?" another user asked.
"Democracy thrives by the light of the new Twitter," another person said in response to Musk's announcement.
"You're freeing the bird after all. How exciting!" one person said.
There was also an individual who replied to Musk's tweet with a quote that's usually attributed to Albert Einstein, followed by a criticism of the famous Latin phrase the Twitter CEO earlier used.
Finally, a user told Musk that though they "agree with the end result," they did not like "the means through which the decision was made."
"Polls shouldn't be dictating these things," the user added. "Principles and logic should be.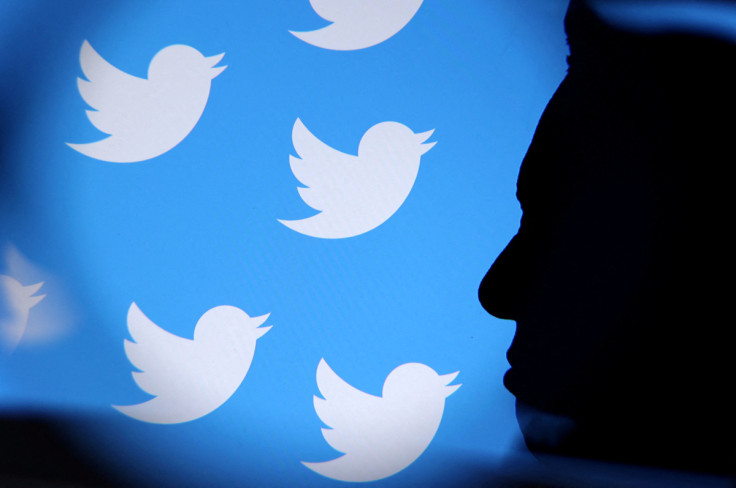 © Copyright IBTimes 2023. All rights reserved.
FOLLOW MORE IBT NEWS ON THE BELOW CHANNELS