Twitter Reacts To NASA Scrubbing Artemis 1 Rocket Launch Over Hydrogen Leak
NASA on Saturday received mixed reactions on Twitter after scrubbing its second attempt to launch Artemis 1 due to a hydrogen leak.
The rocket was expected to launch at 2:17 p.m. ET, however, at 11:18 a.m. ET, NASA canceled the mission after "a leak developed in the supply side of the 8-inch quick disconnect while attempting to transfer fuel to the rocket."
"The #Artemis I mission to the Moon has been postponed. Teams attempted to fix an issue related to a leak in the hardware transferring fuel into the rocket but were unsuccessful. Join NASA leaders later today for a news conference," NASA stated in a tweet.
The highly anticipated launch was supposed to send an unpiloted Orion crew capsule around the moon and back on a 37-day mission.
The scrubbed launch left Twitter users upset while, others were more understanding.
"My advice for the people angry about #artemis I getting scrubbed is to look up Apollo I. Setbacks are the way of space travel," one Twitter user posted.
Another Twitter user noted the importance of safety rather than rushing to launch the rocket.
"Genuinely surprised that people are being so critical about the #Artemis launch being delayed. Safety issues have resulted in numerous accidents in space travel over the years. I see no value in rushing things: we shouldn't want it done now but done right," the Twitter user posted.
Following the scrubbing of the latest launch, NASA revealed it was unsure when they expect to attempt a third launch of the Artemis 1.
NASA Administrator Bill Nelson said the mission will "go when we're ready. We won't go until then, especially now, on a test flight," following the latest launch delay.
"This is part of our space program, be ready for the scrubs," he said.
Nelson revealed the NASA Mission Management Team would meet later on Saturday to discuss the launch attempt and see whether it's possible to launch the rocket before the current lunar launch window closes Tuesday.
If Artemis 1 isn't succesful on Tuesday, it will be rolled back to the Vehicle Assembly Building for scheduled servicing and post-scrub repairs, which would delay the launch to mid-October.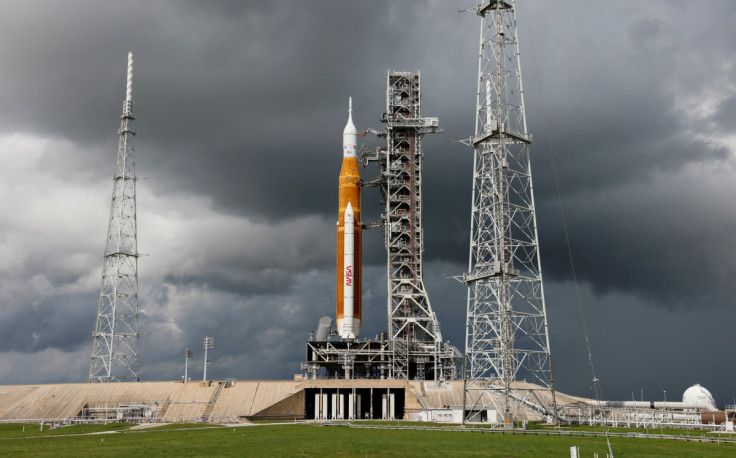 © Copyright IBTimes 2023. All rights reserved.