Meghan Markle Considering Role In Kevin Costner's 'Bodyguard' Sequel? Royal Expert Shuts Down Rumor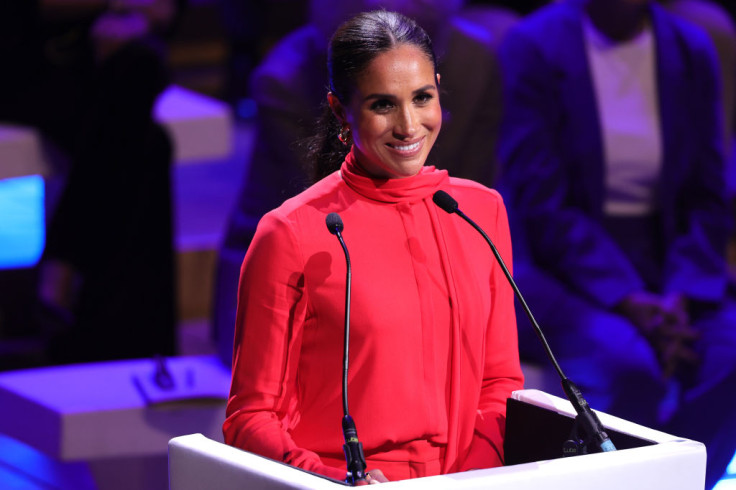 KEY POINTS
Reports recently claimed that Meghan Markle may land a role in Kevin Costner's "The Bodyguard" sequel
Kinsey Schofield said she believes "there is no way in hell" that Costner asked Markle to star in a sequel
The journalist and royal commentator alleged that Markle is on a Hollywood "no-hire list" at present
Meghan Markle is not doing a movie with Kevin Costner, according to a royal commentator.
Reports recently claimed that Markle may be making a return to acting and could land a role in a potential sequel to Costner and Whitney Houston's 1992 hit film "The Bodyguard." Costner was allegedly the one who pitched the idea of a sequel and of Markle being a part of it, according to the reports.
However, royal correspondent Kinsey Schofield, host of the "To Di For Daily" podcast, said she believes there is no truth to this rumor.
"The audacity of this rumor," Schofield said on TalkTV's "Jeremy Kyle Live." "Apparently, some source told InTouch magazine or whatever magazine that Meghan Markle could take Princess Diana's place in Kevin Costner's sequel to 'The Bodyguard.' I think this is the biggest crock of you know what. ... But the audacity for somebody to start this rumor. There is no way in hell that Kevin Costner is picking up the phone and calling Meghan Markle saying, 'I want to make this iconic sequel with you.'"
The royal expert also claimed that Markle's brand has been suffering recently and alleged that the Duchess of Sussex is on a Hollywood "no-hire list" at present. International Business Times could not independently verify the claims.
"She is on everybody's 'no hire list' right now. Her brand is absolutely toxic," Schofield claimed. "[Costner] had created that role for Princess Diana. She was going back and forth with him at the time of her death over a nude scene, trying to get a nude scene written out. I mean, that story is so iconic that it just offends me beyond all comprehension that the Meghan crew would try to hijack this story by casting Meghan in the sequel."
Costner claimed in an interview with People in 2019 that the late Princess of Wales was interested in starring alongside him in a "Bodyguard" sequel in what would have been her movie debut.
However, the actor and Oscar-winning director said Princess Diana had some concerns about the project.
"I just remember her being incredibly sweet on the phone, and she asked the question, she goes, 'Are we going to have like a kissing scene?' She said it in a very respectful way," the "Yellowstone" actor recalled. "She was nervous because her life was very governed. And I said, 'Yeah, there's going to be a little bit of that, but we can make that okay too.'"
During a 2012 interview for Anderson Cooper's daytime talk show, "Anderson," Costner said that the "Bodyguard" sequel would have featured Princess Diana in a role similar to Houston's in the original film. His character, Frank Farmer, would protect Princess Diana's character from paparazzi and stalkers before their relationship turned romantic.
Costner said he received the script for the sequel in August 1997, the day before Princess Diana died in Paris in a car crash.
In April, it was announced that Markle had signed with the top Hollywood talent agency WME for representation.
But while the deal includes her film and TV production projects, the duchess likely won't return to acting, according to Variety.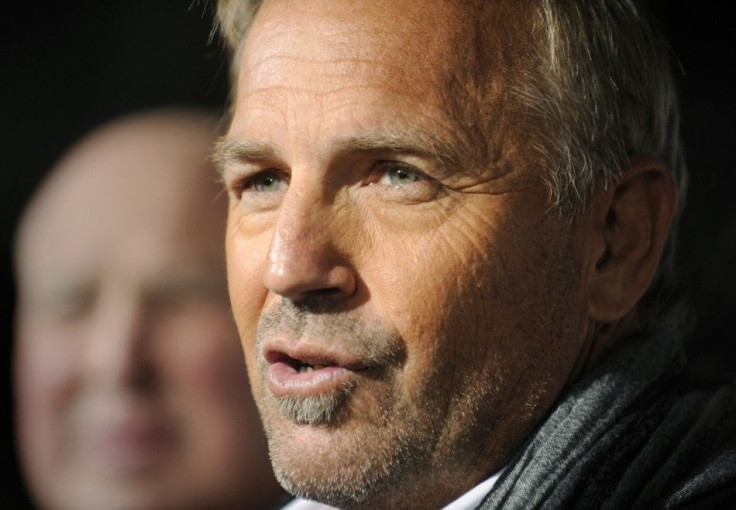 © Copyright IBTimes 2023. All rights reserved.