Twitter Users Share Hilarious Reactions To Leonardo DiCaprio And Camila Morrone's Split
Since the news of Leonardo DiCaprio and his girlfriend Camila Morrone's split broke out on Tuesday, Twitter users couldn't help but share their hilarious reactions online.
Many users noted that his girlfriend turned 25 in June and looking at the actor's past records, he doesn't prefer dating girls over 25.
"December 19th will mark the 25th anniversary of "Titanic" being released in U.S. theaters, which means it still has almost four months of eligibility left to go on a date with Leonardo DiCaprio," a Twitter user shared.
Another one tweeted, "Leonardo DiCaprio dumping his 8th 25-year-old girlfriend."
A user shared a meme about how the 47-year-old actor isn't fond of wrinkles.
A person shared a clip from "The Martian" movie, where Matt Damon pushes a friend off the clip and wrote, "Leonardo DiCaprio when the woman he's dating turns 25."
Here's a series of tweets on similar lines:
The 47-year-old actor began dating the 25-year-old actress in January 2018. After a year, a source told People that it is "not a causal relationship" and the actress is spending "a lot of time at his house."
Morrone opened up about her relationship with DiCaprio in December 2019, noting that there are many relationships in Hollywood where people have "large age gaps."
"There's so many relationships in Hollywood — and in the history of the world — where people have large age gaps. I just think anyone should be able to date who they want to date," she told Los Angeles Times.
She also shared how frustrating it feels when people just talk about her relationship with the actor and not about her own identity.
"I feel like there should always be an identity besides who you're dating," she added. "I understand the association, but I'm confident that will continue to slip away and be less of a conversation."
In June 2020, a source revealed that the former couple loves each other's company and has been spending 24/7 with one another, especially amid the COVID-19 pandemic. DiCaprio and Morrone also spent July 4 weekend together in Malibu at a beach.
On the work front, Morrone has worked in movies like "Never Goin' Back," "Death Wish," "Mickey and the Bear" and "Valley Girl." She will be next seen in a TV series, "Daisy Jones & The Six."
DiCaprio, on the other hand, will be featured in movies like "Killers of the Flower Moon," "The Wager: A Tale of Shipwreck, Mutiny, and Murder," "Jim Jones" and "Roosevelt."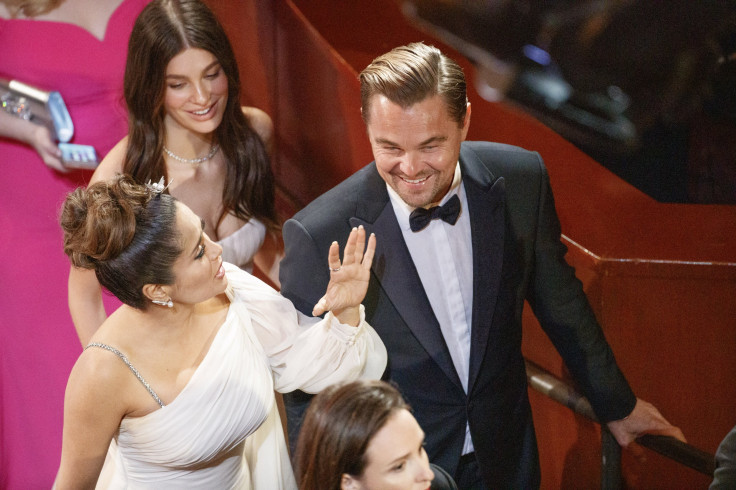 © Copyright IBTimes 2023. All rights reserved.