Two Babies Tossed Around In A Bathtub During Kentucky Tornado Found Alive
KEY POINTS
The babies were placed in the tub with a blanket, pillow and the Bible
Grandmother was injured by water tank as the bathtub was ripped from the ground
3-month-old infant was found bleeding but had soon recovered
A grandmother's desperate effort to protect her grandchildren led to two babies miraculously surviving the disastrous tornado in Kentucky. The infants were found safe in the shelter of an upside-down bathtub that was ripped from the ground inside the grandmother's house and carried all the way out into her yard.
The grandparent, Clara Lutz, was watching the two babies when the tornado began pummelling on Dec. 10. In a bid to keep 15-month-old Kaden and 3-month-old Dallas safe, the terrified grandmother placed the babies inside a bathtub with a blanket, a pillow and a Bible before the ground beneath her started shaking, according to ABC News.
"I felt the rumbling, I felt the shaking of the house. Next thing I knew, the tub had lifted and it was out of my hands. I couldn't hold on, I just -- Oh my God," said Lutz.
As the tornado raged on, the bathtub was ripped from the ground and tossed around with the babies still inside it. In those harrowing moments, the water tank from the tub hit Lutz in the head.
When she began searching for the babies in the wreckage, the woman thought she had lost both the babies in the tornado. "I was looking everywhere to see where the tub may be. I had no clue at all where these babies was. All I could say was 'Lord, please bring my babies back to me safely. Please, I beg thee,'" she told WFIE-TV.
The bathtub was later spotted in her yard with the help of sheriff's officials. Found upside down, the bathtub was sheltering the two babies and keeping them dry from the rain, according to Sky News.
"The sheriff came down. I got in the sheriff's car down at the end of my driveway, and it wasn't long after that that they opened up the door and brought me Kaden, my 15-month-old. And they brought me my three-month-old, baby Dallas," Lutz said. "They brought him to me. He had a goose egg on the back of his head, we didn't know what was wrong."
The 3-month-old had a bump on the head and was found bleeding; he was rushed to the Vanderbilt Hospital in Nashville. However, the bleeding had stopped even before the little one was admitted.
Despite all the damage caused by the tornado that shattered her house to its foundation, Lutz said she is grateful that her grandchildren were found alive and safe.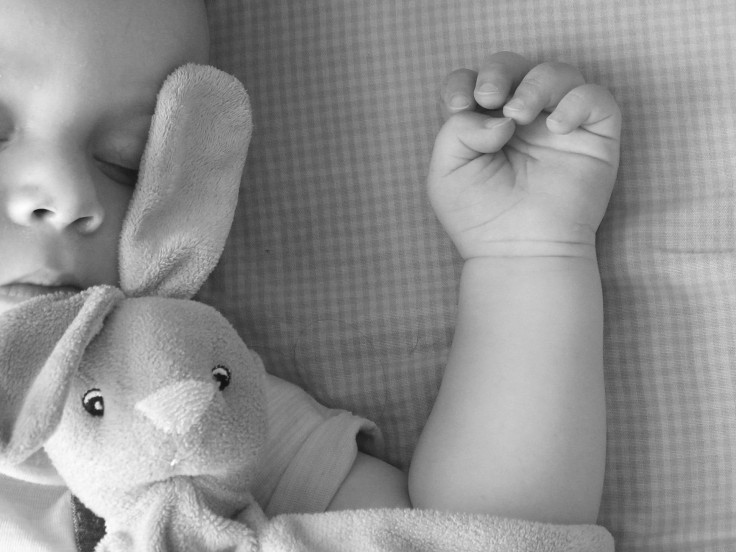 © Copyright IBTimes 2023. All rights reserved.