Two-Thirds Of Americans Misuse Or Abuse Prescription Drugs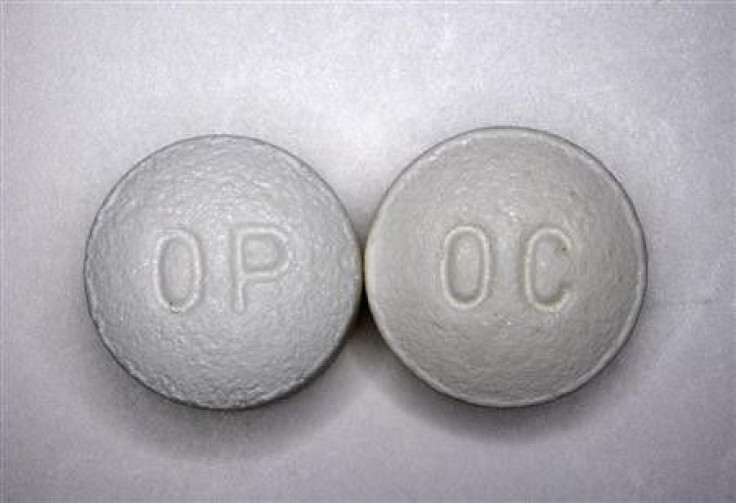 Nearly two-thirds of patients neglect to take prescribed medications, use it too frequently or take medicine that was not prescribed to them, according to research published by Quest Diagnostics on Wednesday. Drugs that patients misused included painkillers such as Vicodin or oxycodone and amphetamines such as Adderall, according to the research.
In addition, patients ignored doctor's orders and did not take prescribed medication because they couldn't afford the meds, simply skipped treatments or diverted the pills into the black market, Quest researchers said. The remaining patients who abused the medications took them in higher doses than prescribed or took non-prescribed pills.
Our data provides unsettling evidence that the prescription drug epidemic affects a wide range of patients in the United States, Dr. Harvey Kaufman, senior medical director for Quest Diagnostics, wrote in the report.
Prescription drug overdoses have become more problematic than some illegal drugs, according to U.S. health authorities. Drug overdose deaths tripled between 1990 and 2008, according to the Centers for Disease Control and Prevention. Health authorities attributed more than 75 percent of those deaths to prescription drugs. Almost 15,000 people died of prescription drug overdoses, more than cocaine and heroin combined, in 2008, the CDC said.
In 2010, two million people reported using painkillers that were not prescribed to them for the first time -- almost 5,500 per day, according to the CDC.
Almost all prescription drugs involved in overdoses come from prescriptions originally; very few come from pharmacy theft, the CDC website states. However, once they are prescribed and dispensed, prescription drugs are frequently diverted to people using them without prescriptions. More than three out of four people who misuse prescription painkillers use drugs prescribed to someone else.
Quest analyzed almost 76,000 urine samples from doctor's offices and its own patient centers. The results were matched to physicians' records of drugs prescribed to the patient, but all subjects remained anonymous.
The study provides a unique perspective on the problem of prescription drug misuse by comparing what the doctor indicates is the patient's prescribed medication to what is actually in the patient's urine test, Dr. Keith Heinzerling, a physician specializing in addiction medication, who was not involved in the study, told HealthNewsDigest. These results are sobering, and suggest that changes in prescribing medications -- and educating patients in appropriate prescription drug use -- are urgently needed,
Although the findings are alarming, doctors shouldn't refrain from prescribing the drugs to those who need them, Heinzerling said.
Instead, clinicians need new tools to assist them in identifying prescription drug misuse and abuse and providing treatment in a safer manner, he said. They also need tools for educating patients about the dangers of drug misuse.
Quest recommends requiring patients to sign pain contracts, making them agree to stringent rules they need to follow while on the drugs and regularly take a urine test.
Urine testing is currently underutilized in the clinical setting and should be considered part of an integrated drug compliance regimen, the company wrote in the report.
© Copyright IBTimes 2023. All rights reserved.
FOLLOW MORE IBT NEWS ON THE BELOW CHANNELS