Two Thirds of Britons Plan to Ditch Gym in 2012: Study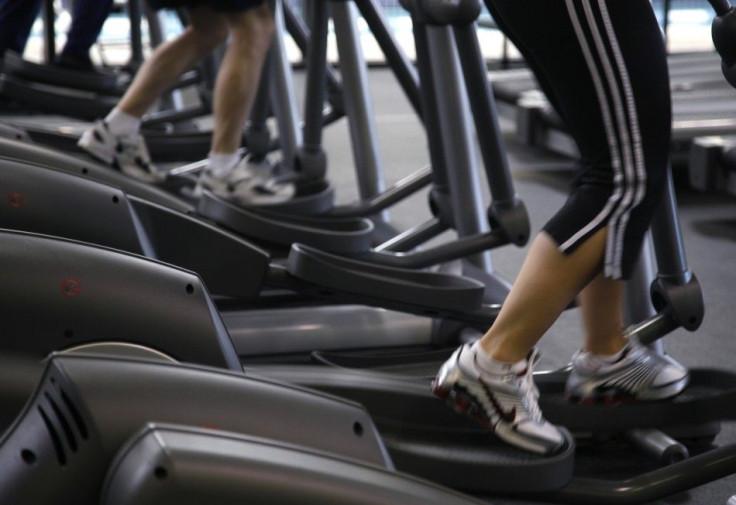 Many people have put gymming and getting fit as their top New Year resolution, but the Brits think otherwise as majority of them believe that gymming is an unnecessary cost, according to a study by moneysupermarket.com.
The study showed that two thirds of consumers (68 percent) won't be joining or renewing their membership as they believe the gym is an unnecessary cost, and they keep fit and healthy in other ways.
One in ten Brits (12 per cent) are concerned about the cost implications with 5 percent not planning to renew their membership as they rarely used it this year and need to cut costs. A further 6 percent are unsure about signing up due to the current economic climate and needing to rethink their spending.
The research also found the younger generation favor the gym with almost one in five (18 percent) of 18-34 year olds stating they already regularly exercise and plan to renew their membership in the new year compared to just six per cent of those aged over 55.
Instead an overwhelming 81 percent of this age group stated the gym is a waste of money and find alternative ways to keep fit and healthy rather than signing up to a fitness club.
Despite the indulgence of Christmas it seems gym membership is not high on the priority list for a New Year health kick as Brits look to cut costs. Joining a gym can be a huge financial commitment, and with many gym-goers admitting to rarely using their membership, it's important to consider whether their hard earned cash can be used more effectively, said James Clarke, Head of Protection at MoneySupermarket.com.
Quitting smoking is also another resolution many vow to take as part of leading a healthier lifestyle. A recent poll run of MoneySupermarket site users found over 13 per cent of respondents successfully quit last year, and a further five percent have vowed to kick the habit in 2012.
For those exercise fanatics who commit to the gym and work out on a regular basis it is worth knowing there are life insurance and critical illness policies that reward a healthy lifestyle. The same also applies for smokers who quit the habit, as there is a huge price difference between policies for smokers and non-smokers. Brits could see average savings of £4,347 over the term of the policy - a significant sum of money!, added Clarke.
© Copyright IBTimes 2023. All rights reserved.