Typhoon Roke: 250,000 Homes Without Power in Japan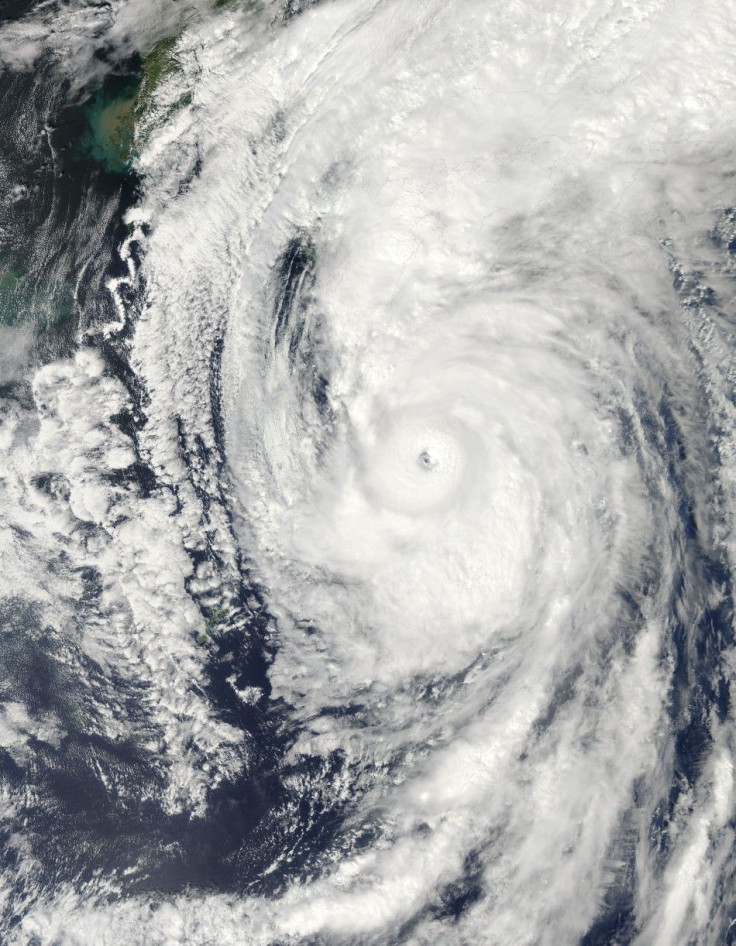 Typhoon Roke, the second typhoon to hit Japan this month, has left more than 250,000 households without power.
The storm is currently over central Japan, where massive rain and flooding have forced authorities to issue a landslide alert. Rainfall now exceeds 3.1 inches per hour in many areas and winds have climbed to the 90 mile per hour range.
Roke is currently a category-2 storm, meaning that winds range from between 96 –110 miles per hour and that the storm surge -- which measures offshore water rise -- is between six to eight feet. The Saffir–Simpson Hurricane Scale reaches category-five, during which winds exceed 156 miles per hour.
On Wednesday, about one million people were ordered to evacuate in the Aichi, Gifu and other prefectures. The city of Nagoya, in Aichi, has experienced severe flooding and many roads have been damaged. The city called for an evacuation of 800,000 people earlier, but the warning has been momentarily called off.
Three people have been confirmed dead, while more are considered missing, including a nine-year-old boy and an 84-year-old man in the Gifu prefecture. One person died on his boat in Saga prefecture, and one was drowned in a swollen river in Ehime. One more person was killed in Nagoya after falling from the third story of a building.
The storm is now en route to pass over the Fukushima Dai-ichi power plant, where a nuclear meltdown occurred in March after earthquake and tsunami battered the area. Typhoon Roke is expected to be a category-1 storm when it reaches Fukushima, but heavy rains could still have a detrimental effect on the plant.
Water running through reactor basements has contaminated 102 million liters of water as of Sept. 13, according to the San Fransisco Chronicle, and leakage from the storm could drastically set back clean-up efforts.
Hundreds of flights have been canceled and bullet train lines between Tokyo, Osaka and Honshu have been suspended. The Toyota Motor Corp., headquartered in Aichi, temporarily closed it plants.
Three weeks ago, Japan was slammed by by Typhoon Talas. Around 60 people were killed and 20 are still missing. Talas also destroyed roads, isolating about 4,000 people.
Typhoon Roke is the fifteenth named storm of the Pacific typhoon season.
© Copyright IBTimes 2023. All rights reserved.