UBS Boss Seeks Board Vote of Confidence: Report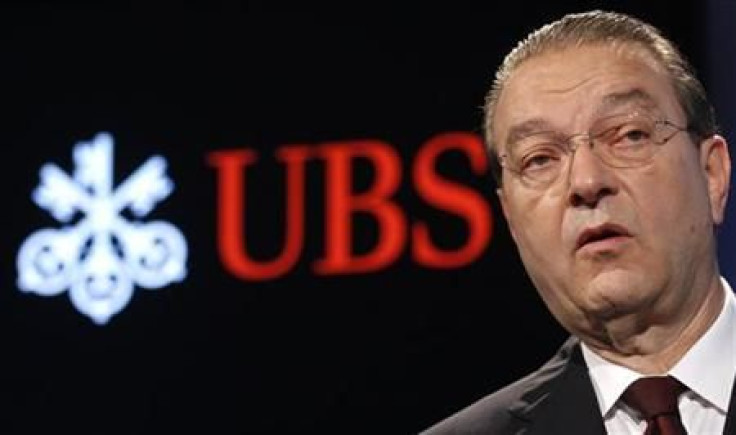 UBS AG Chief Executive Oswald Gruebel will seek a vote of confidence at a board meeting in Singapore for plans to slash the investment banking division that caused a $2.3 billion loss due to unauthorized trading, a Swiss newspaper reported Tuesday.
Citing unnamed sources, the Tages-Anzeiger reported that Gruebel wants to carry out the restructuring himself and is seeking a vote of confidence from the board that he should stay on at least until 2013 or else he will step down.
UBS declined to comment on the report.
A source familiar with the matter said the UBS board is due to meet in Singapore on Wednesday and Thursday for one of the four regular meetings it holds every year.
"Of course the investment bank matter will be discussed and the way forward," one UBS source said.
The meeting, scheduled before the rogue trades came to light, coincides with the Singapore Formula One Grand Prix, of which UBS is a major sponsor.
The paper said the meeting of the board in Singapore had the added benefit that the Singapore sovereign wealth fund GIC, which is UBS's biggest shareholder with a 6.4 percent stake, could be consulted.
UBS is widely expected by analysts to speed up an overhaul of its investment bank that had been planned for announcement at an investor day on Nov. 17, though big shareholders have signaled they could wait until that date while the bank completes an internal investigation.
BUCK STOPS WITH GRUEBEL
The UBS board has set up a committee chaired by independent director David Sidwell, former chief financial officer at Morgan Stanley , to conduct an independent investigation into the unauthorized trades and the bank's control systems.
London trader Kweku Adoboli was charged on Friday with fraud and false accounting dating back to 2008.
The loss is a heavy blow to the reputation of Switzerland's biggest bank, which had just started to recover after its near collapse during the financial crisis and a damaging U.S. investigation into its helping wealthy Americans dodge taxes.
Gruebel said on Sunday that "the buck stops with me" and he would "bear the consequences" of the $2.3 billion trading loss that was discovered last week, adding the affair would influence the future strategy of the investment bank
A UBS insider said bearing the consequences did not necessarily imply Gruebel would leave immediately, but he might be thinking of forgoing his annual bonus again, speeding up restructuring or making other senior management changes.
Gruebel, a gruff 67-year-old German who previously ran Credit Suisse, was brought out of retirement in 2009 to help clean up UBS after huge losses on subprime assets forced the Swiss government to bail out the bank.
He initially indicated he would only stay in the job for a couple of years to get the bank back on its feet but suggested recently that he could stick around at least until former Bundesbank boss Axel Weber takes over as chairman in 2013.
The Tages-Anzeiger reported that one option under discussion was that Chairman Kaspar Villiger could hand over to Weber a year earlier than planned.
Singapore's GTC said on Monday the losses on its investment in UBS were offset by good investment decisions, which had helped its portfolio rebound to a level seen prior to the global financial crisis, but did not comment on the latest loss.
The stake was worth around 2.5 billion Swiss francs ($2.8 billon), which means the sovereign wealth fund has lost about 77 percent of its 11 billion Swiss franc investment in UBS made at the end of 2007, excluding dividends, according to Reuters calculation based on UBS filings.
($1 = 0.885 Swiss Francs)
(Additional reporting by Martin De Sa'Pinto and Catherine Bosley in Zurich, Dominic Lau in London and Tim Castle and Mogammed Abbas in Birmingham; Writing by Sophie Walker; Editing by Will Waterman and David Holmes)
© Copyright Thomson Reuters 2023. All rights reserved.