UK To Legalize Cannabis In Next 5 To 10 Years, MPs Suggest
Unbeknownst to many, the United Kingdom is the world's largest producer of legal cannabis. Yes, it is. Another interesting weed factoid: possession of cannabis accounted for 67 percent of all recorded police drug busts in the U.K. in 2014. This attests to the popularity of weed, which is often smoked.
Yet, it still is illegal to possess, grow, distribute or sell cannabis in the U.K. Cannabis remains a Class B drug whose possession is punishable with up to five years in jail.
But these legal punishments might become a relic of the past if the Labour Party now in opposition to the Conservatives and their new leader (Boris Johnson) come to power.
That day might now be that far off, however. If there is a second Brexit referendum and the "Remain" vote championed by Labour wins, the legalization of cannabis might occur within the next decade. Will Labour leader Jeremy Corbin lead in legalizing pot in these isles?
A group of cross-party MPs recently returned home from a fact-finding trip to Canada to look into the aspects of legalizing the medical and recreational use of cannabis. The trio consisted of Labour's David Lammy, Conservative Jonathan Djanogly and Liberal Democrat Sir Norman Lamb.
The Tories oppose legalizing weed unlike Labour, which has championed legalization for decades. The Lib Dems now also want medical and recreational cannabis legalized. Only two countries in the world have legalized marijuana for recreational use such as smoking: Uruguay and Canada.
Back on U.K. soil, these MPs now back the legalization of cannabis.
Their return from Canada, the first G7 country to legalize recreational marijuana, convinced the MPs to predict the U.K. will fully legalize cannabis use within five to 10 years. That's by 2030 at the latest.
"I want the market legalized, regulated and taken away from crime gangs," said Lammy after returning from Toronto. "For young people not to be criminalized by use and properly educated.
"I want to see the strength of the stuff reduced, labeled and properly organized in this country."
As for Conservative MP for Huntingdon, Jonathan Djanogly, he believes the country will be ready for cannabis in about a decade.
"I think we have got a lot to learn before the legalisation of recreational cannabis, which I think will happen at some point," Djanogly told BBC.
"I think we're on a 10 to 15 year cycle which would mirror what has happened in Canada." However, other MPs believe it'll come sooner, most likely in five years.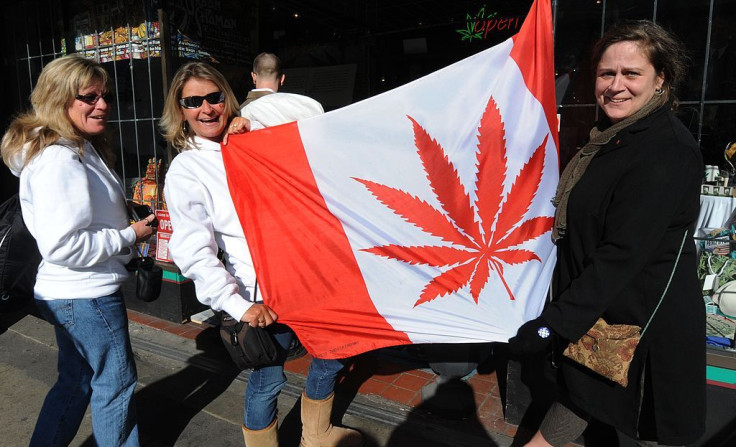 © Copyright IBTimes 2023. All rights reserved.