The unconventional journey of Imani Collective: from a non-profit skills training organization to a global home decor brand
* This is a contributed article. The IBTimes news staff was not involved in the creation of this article and this content does not necessarily represent the views of IBTimes. When you buy through links on our site, we may earn an affiliate commission. Here are our
T&C
. For licensing please
click
here.
Driven by passion and empathy, a mission trip to Africa has evolved into a global ethical home decor brand, Imani Collective, which was established on the premise of Dr. Jenny Nuccio's passion for bridging the educational gaps for children. Her philanthropic desire led her to a rural settlement close to Mombasa in Kenya, where she founded the nonprofit organization in 2011, which began its humanitarian aid with the help of a powerful alliance with similar organizations in East Africa.
In the process of empowering the kids, she discovered the majority of them who were more disadvantaged came from families who survived with one salaried parent, as most of them had mothers who had very limited job prospects. This inspired her to shape the future of the brand towards female empowerment because she believes that entrepreneurship can be used as an effective tool to empower women across the globe.
While rounding up her Master's degree in leadership education & communications from Texas A&M University, in 2013, she came in contact with other students who were interested in charity initiatives overseas. She partnered with them, sold everything she had and moved to Kenya permanently in 2013 to officially start the training programs. Their initial curriculum was focussed solely on teaching people how to sew. "We decided to focus on Kenya, because we saw the opportunity to break the generational cycle of poverty, by impacting the woman." Dr. Jenny Nuccio, founder of Imani Collective stated. They started with 16 women who are still a part of the collective till this day.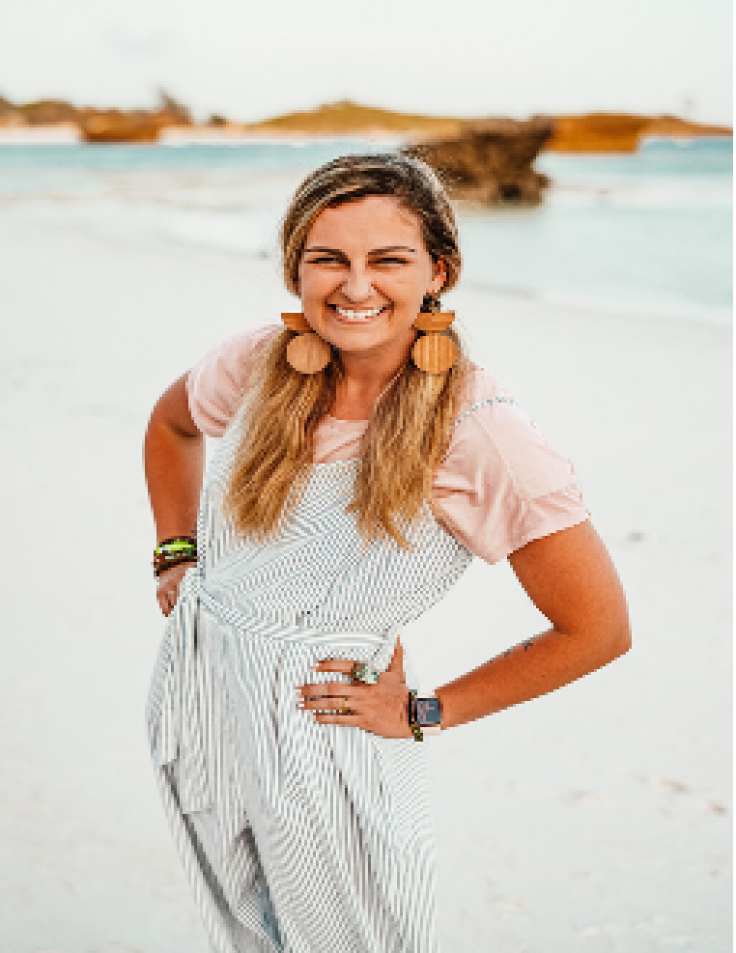 Jenny Nuccio
Jenny Nuccio
Looking for ways to sustain the nonprofit organization, after she had run out of her personal funds, she decided to look into sustainable growth solutions. In the midst of their financial crisis, the home decor collection was birthed with an intention of selling the products to churches and small shops, in order to sustain the livelihood of the women being empowered in the collective. They produced some bags with unique fabrics. "Looking back now, I'm not very proud of our first products but we've come a long way, and those 16 women encouraged me to push through the uncertainties." Dr. Jenny stated.
After the first few years of hard work and resilience, they started getting international recognition. In 2016 they got invited to showcase their products in New York. They created a diverse collection from sustainable fabrics and used designs that showcased the Kenyan culture. People connected more to their philanthropic story than their products. This discovery propelled the rebrand of their handcrafted collections to have a more universal appeal and incorporate artistic home decor items, as well as products for kids spaces. Reflecting on this, Dr. Jenny said, "I remember going to that show and someone came to our booth saying, I'll never buy from you because you're from Africa and you won't produce quality items. It upset me. I want to change that narrative by letting people know Africa is quality. I'm expressing that now with our collections."
Collectively, their team is changing the stereotypical negative perception about African made products globally, by paying attention to detail; providing exceptional customer service; and striving to be at the forefront of the sustainability movement worldwide through the use of eco-friendly fabrics, recycled products and a zero-waste production model. Today, Imani collective is a universal ethical home decor brand that has successfully achieved over 196% growth rate, with a clientele base of customers in over 179 countries accounting for close to 1 million dollars in sales since its inception and raised over $400,000 impact investment funds.
In addition to heading the globally successful Imani Collective, Dr. Jenny's future endeavors involve maximizing her doctorate degree focused on the strategies of social impact businesses. "It's my heartbeat. I am a professor at a University that teaches social workers to create sustainable solutions within their professions. I always like being in that space where I can teach, educate and be a thought leader in this field." she stated.
© Copyright IBTimes 2023. All rights reserved.
FOLLOW MORE IBT NEWS ON THE BELOW CHANNELS