'Unraveled' Documents The Undoing Of A White Collar Criminal As Devious As Bernie Madoff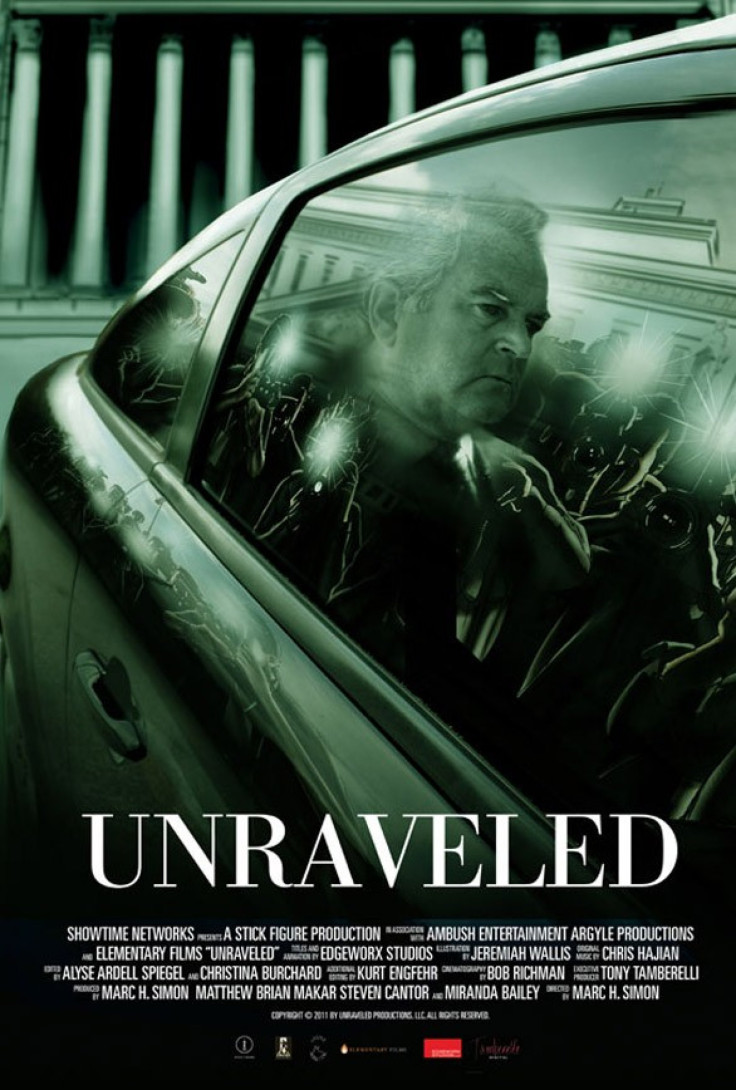 By most any standards, Marc Dreier was an accomplished and respected attorney. Educated at Yale and Harvard, he made partner at a well-regarded firm when he was still in his 30s, commanding a more than generous salary that allowed him to purchase homes in Manhattan and the Hamptons.
But just being successful wasn't enough: Dreier needed to have the best of everything -- more than what most people would be satisfied with -- and to achieve that he believed that he had to launch his own well-heeled law firm, even if it meant getting in over his head. Which he certainly did: In order to cover the firm's exponentially growing expenses and Dreier's own high-priced tastes in art, jets, homes, parties and yachts, which far outpaced his cash flow, Dreier took out multi-million dollar loans, often by using other people's credit and forging financial statements. Occasionally, he impersonated executives in order to perpetuate the charade.
In 2008, four years after the scam had begun, Dreier was arrested. By that point, he had swindled upwards of $400 million dollars out of about 200 creditors and clients, unbeknownst to the 250 lawyers who abruptly lost their jobs when Dreier LLP went belly-up overnight.
Unraveled director Marc Simon, who filmed Dreier in his Manhattan apartment while he awaited sentencing, was one of those lawyers -- and he provides a behind-the-scenes twist that helps make this spellbinding documentary feel almost fictional in its narrative heft. I lost a tremendous amount of money when the firm imploded, Simon said in an interview. Simon is now a partner at Cowan, DeBaets, Abrahams & Sheppard, a small New York firm. And while Simon criticized Dreier, who he once thought of as a mentor, for his lack of a moral barometer, he insisted his decision to film his former boss was not driven by his own victimization. (Simon had previously directed the documentary Nursery University.)
I don't see things in life as black and white, Simon said, who described Dreier's rise and fall as a classic Greek tragedy. Of his own feelings about the fraud, now that he has recovered from the blow, Simon said, I don't think I have had a chance to process and reflect back because I have been so close to it for so long.
For the 60 days that Dreier was under house arrest between his conviction and his sentencing -- Dreier got twenty years in federal prison -- Simon trailed the white collar-criminal in his gilded cage, joined at all times by armed guards -- authorized to use lethal force if Dreier tried to escape -- lurking in the background.
In the film, Dreier remains outwardly calm as he anticipates the decades of incarceration ahead; but he worries about the day-to-day details of prison life rather than the big, grim picture. He is concerned about being able to watch Mets games on T.V., or if the cafeteria will offer Kosher meals. His biggest fear, he claims, is having a bunk-mate who snores.
I don't resist the punishment, because that's actually the only way I have to feel that I'm doing anything to atone for what I did, he admits in the days leading up to his sentencing.
But Unraveled is not a study of atonement; rather, it's one of the isolation resulting from facing the rest of his life in a prison cell, of being confined to house arrest with virtually no connection to the outside world, and of being without even one intimate friend willing to talk him out of ruining his life while the scam ensued.
My dog had nothing to do with it, Dreier quips at one point, while watching the animal play outside on the deck. He was probably the only person who was talking sense to me every day.
Dreier is at his most heartbreakingly believable when he describes his dog as his best friend in a quietly devastating scene. But in many other parts of the film, it's too easy to suspect Dreier of playing to the camera.
Is he telling the truth or is he not telling the truth? Simon said. I think having an unreliable narrator [like him] makes it compelling.
Simon believes that Dreier used their discussions as practice for a letter to the sentencing judge, in which he appealed for a shorter sentence than the recommended 145 years, and to be incarcerated at an institution where he could be close to his children. (He got half of what he wanted.)
Dreier himself narrates the letter in voice-over during one of the final scenes, as he and his lawyers drive to the courthouse to learn if he will die in prison.
I have betrayed the people I care about most, and I suffer every day from the shame and regret with which I will always have to live, Dreier reads from the letter. I've lost my past and my future. I've lost everything a man can lose.
Though Dreier denied there was anything cathartic about their discussions, I think he was working out things through me, Simon said. [But] I was very conscious of not letting Marc have the last word, he continued. I think it would have been too deferential.
As archived news footage in the documentary points out, Dreier would probably be a household name (albeit a notorious one) if it weren't for Bernie Madoff -- who was arrested three days after Dreier was detained for systematic fraud that involved billions of dollars. Madoff has no chance of being released from prison -- since he's been in jail, Madoff lost his wife to divorce and a son to suicide. There may not be a single living person who feels any sympathy for Madoff, but there's a point in Unraveled where some may find themselves wishing, in spite of themselves, that Dreier could have gotten away with his crime -- or at least simply gotten away. And if we do feel sorry for him, it's certainly not because his motives were justified. It's because they were so childishly absurd.
At the end of the day, he needed to feel that sense of importance and the adoration, Simon said. Thanks to Unraveled, Dreier may finally get something close to what he wished for.
© Copyright IBTimes 2023. All rights reserved.