Unvaccinated Americans Cause Concern As Delta Variant Reaches All 50 States
Concerns over the Delta variant are growing as the mutation continues to spread across the U.S. and vaccinations of Americans have hit a slowdown.
According to CNN, the Delta variant of COVID-19, which was first identified in India, has now been reported in all 50 states as well as Washington D.C.
Most recently, the mutation was reported in South Dakota, the last state to confirm its first case of the Delta strain on Tuesday, the news outlet said.
The Delta variant is worrisome for health officials as it is a more transmissible strain of COVID-19 that could result in more hospitalizations and deaths.
Dr. Anthony Fauci, the nation's leading infectious disease expert, has said the Delta variant will become the dominant strain of the virus in the U.S., with the majority of cases of COVID-19 caused by the mutation. To date, about 26.1% of COVID-19 cases are from the Delta variant, according to the Centers for Disease Control and Prevention.
Fauci has maintained that vaccines can combat the Delta strain, however, low vaccination rates are creating "two Americas" of vaccinated and unvaccinated people that "could lead to case spikes," CNN reported.
"When you have such a low level of vaccination superimposed upon a variant that has a high degree of efficiency of spread, what you are going to see among undervaccinated regions -- be that states, cities or counties -- you're going to see these individual types of blips," he said. "It's almost like it's going to be two Americas."
"States such as Missouri, Colorado, Mississippi, Alabama, and Arkansas are seeing large spikes in Delta variant cases," former Food and Drug Administration Commissioner Dr. Scott Gottlieb told CBS News' "Face the Nation" on June 20.
These states, among others, have lower vaccination rates, which may be leading to their higher number of Delta variant cases.
"I'm concerned about the Delta variant," Surgeon General Dr. Vivek Murthy told CNN on Wednesday. "And I am worried that what we are seeing in terms of a plateauing of cases nationally but also an increase in cases in many small sections of the United States, that that is, in fact, being driven by the Delta variant."
Murthy continued by saying "This is not over, and the virus wins when we let our guard down, when we take our eye off the ball. We've seen many times that it's fooled us in the past. We've got to stay vigilant, got to get vaccinated, we've got to talk to other people about getting vaccinated."
Fauci is hopeful Americans will get vaccinated, despite the risks that the Delta variant presents in the U.S. He pointed to the Pfizer's vaccine ability to provide 88% protection against symptomatic infections caused by the Delta variant two weeks after the second dose, as reported by CNN.
Moderna said Tuesday that its COVID vaccine was found to protect against the Delta strain in lab tests, and the Johnson & Johnson shot was "highly likely" to protect against the Delta strain. But research has not been released by the company yet, Fauci told the news outlet.
On Tuesday, Fauci pleaded with Americans. He said told PBS' Judy Woodruff, "Please, for your own safety, for the safety of your family, and for your communal responsibility to get this virus crushed, you do that when you get the overwhelming proportion of the population vaccinated."
He added, "So, I encourage very strongly people who are hesitant to get vaccinated to please get vaccinated."
As of Thursday morning, 46.7% of Americans were fully vaccinated against COVID 19, according to data from the CDC.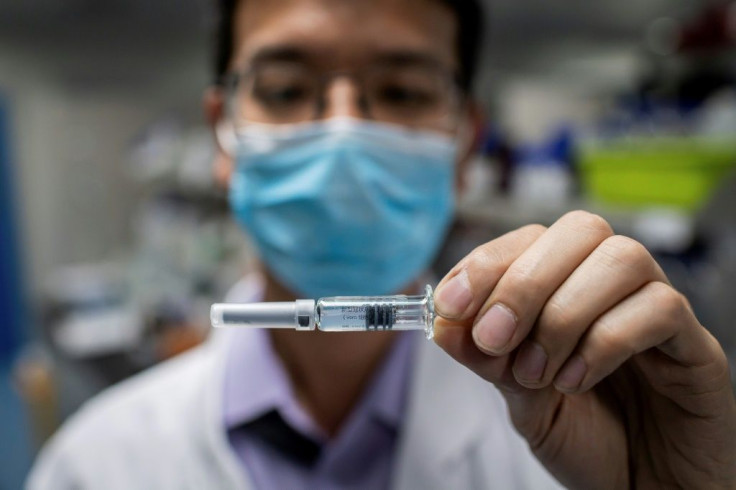 © Copyright IBTimes 2023. All rights reserved.