US Housing Prices Forecast To Rise In 2012, But Don't Call It A Recovery
Analysis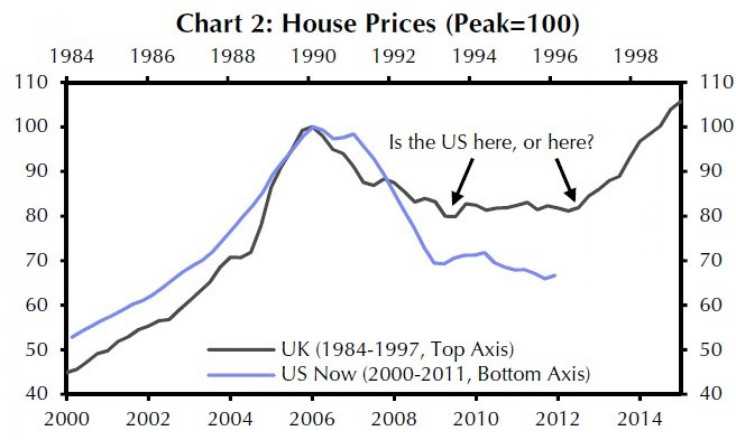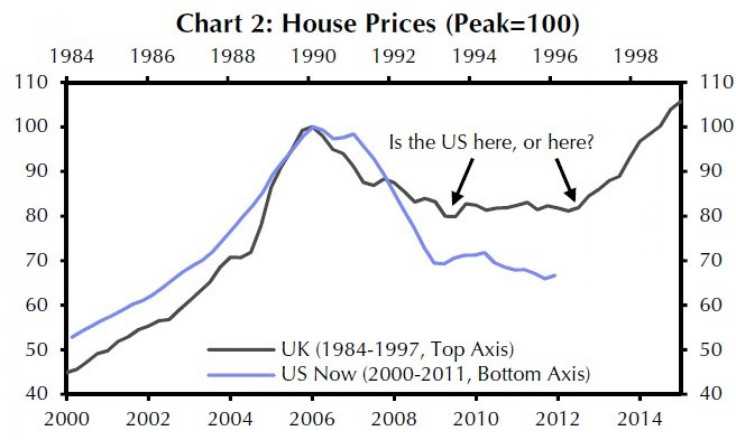 U.S. housing prices won't just hit the bottom this year -- they'll rise by 2 percent, according to a report by Capital Economics released this week. But that doesn't mean the market is in great shape.
The optimistic report, written by Capital's property economist Paul Diggile, expects cash buyers and small and large investors to increase transactional activity, bringing up prices. In other words, the recovery would be fueled by people who wouldn't need a mortgage, which has been difficult to secure for those without great credit.
This begs the question: Are rising prices really an indication of a housing recovery?
Despite the positive forecast, we do not think that the housing market will return to health overnight, wrote Diggile. Tight credit will continue to frustrate many households' ambitions of homeownership, while widespread negative equity will prevent others from moving up the housing ladder.
Some historical perspective: After the Great Depression, home prices rose steadily, and there were housing booms in the 1970s and 1980s. Then, between 1997 and 2006, prices surged around 83 percent, adjusted for inflation, according to Yale economist Robert Shiller, co-founder of the influential S&P/Case-Shiller Housing Index. Experts began speculating whether a soft landing or crash was imminent.
As we now know, those overheated property values were an illusion, fueled by subprime mortgages. And the result was a financial implosion that not only wiped out homeowners' equity, but dragged down Lehman Brothers, Bear Stearns and almost all of Wall Street. There wasn't merely a price imbalance, but a supply imbalance. Many Americans were buying when they should have been renting, and now there are swatches of empty, foreclosed homes around the country.
But the Capital report suggests that excess inventory won't be a problem moving forward. The number of new and existing homes on the market has fallen 20 percent in the past year, because many sellers are waiting out the weak market. The number of buyers has also increased modestly. A sustained price increase could break down the reluctance of entering the housing market, causing more sellers to list their homes, said Diggile. But he expects increased sales activity to offset additional listings.
The report reiterates the well-worn maxim that real estate is local. New York is drastically different from Las Vegas, and Washington, D.C., is a world away from Atlanta. A nationwide uptick in home prices could create a psychological boost for the market and perhaps affect the presidential election in the fall. But the disparity between local markets will almost certainly continue, meaning a real estate recovery will be spotty at best.
It will likely be months before prices do climb. The next Case-Shiller index, which will draw from April data, will be released at the end of June, and prices are expected to continue to slide.
© Copyright IBTimes 2023. All rights reserved.
FOLLOW MORE IBT NEWS ON THE BELOW CHANNELS